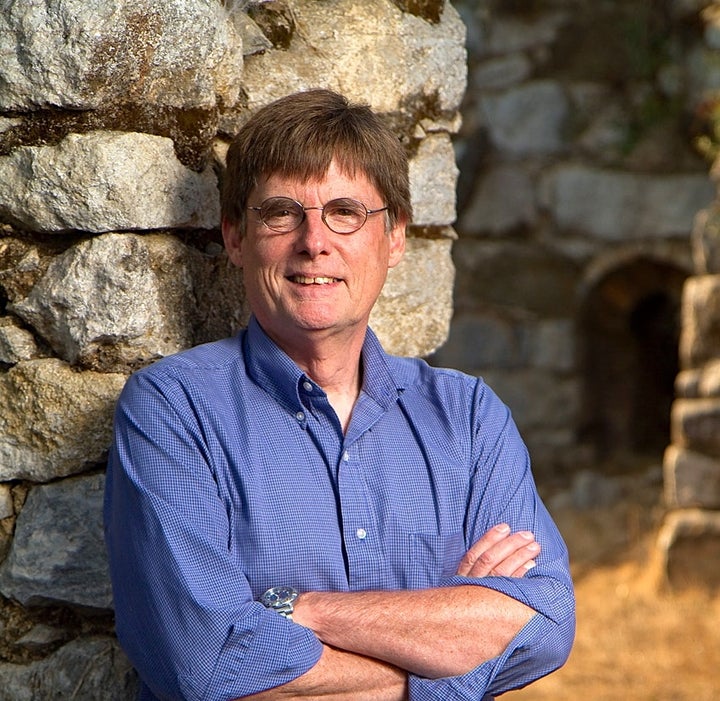 While there are plenty of details to fill one's mind during the holiday season, there is one man who remembered his own experiences in the foster system to create a program that benefits foster youth during the holidays and throughout the year. In this HuffPost Queer Voices "Let Love Define Family®" series installment, RaiseAChild contributing writer Eric Criswell, sits down with an amazing former foster youth turned philanthropist.
In my two-hour conversation with Bill Dickinson, a gay gentleman in his seventies and filled with a lifetime of experience and wisdom, he asked me a question, "Doesn't everyone learn by example?" Bill continued, "I assume you were watching your father and learning what kind of man you wanted to be or didn't want to be. Since I didn't have my father, I kept looking around for people I admired and wanted to emulate."
One of those people that Bill came to emulate was Byron Stookey, the Chancellor's assistant at the University of California at Santa Cruz (UCSC). As a young man in his late teens, Bill had just been accepted at the university and was eager to start his studies, and hopefully a new direction in his life. His hopes were quickly diminished upon receipt of a letter that required him to pay out-of-state tuition due to his mother residing in Nevada. Knowing this meant he could not afford to attend the university, he wrote the Chancellor and pleaded his case that he had been on his own since he was sixteen, had been a California taxpayer during the intervening years, and had never been to Nevada, where his mother was in a mental hospital.
Mr. Stookey invited him to come to his office to discuss. After they spoke, Bill was assured that this problem would be taken care of and he could start his classes. Bill pointed out, "Not only did he solve the problem, but he became the mentor I had wanted for years: a man to whom I could look up, who treated me with respect, and who was available to be my friend without expecting anything from me except that I should improve myself."
That experience and philosophy has continued to this day, not just for Bill, who graduated from UCSC and had very successful careers in education and government, but in the pioneering program he established at the university named the Smith Renaissance Society (http://smithsociety.ucsc.edu).
The Society is truly place where students can belong. Initially constructed as a scholarship program to assist foster children and orphans. It started to feel too 'transactional' and Bill returned to the drawing board to craft the Society into something that would be more beneficial than just meeting the financial needs of students.
"I wanted to create a true society, one in which students could actually belong, build relationships with each other and their mentors, be encouraged in the fact that their life means something and that there are people who care about them." Bill continued, "It is a place that you are respected for who you are, and I know for me, that was turning point that changed my life."
At age six Bill's family was torn apart as his father had left him and his three siblings alone with his mother who had to work nights as a waitress to meet their needs. The stress of life in the 1950's as a single mother took its toll. She was diagnosed with schizophrenia and the children were separated and put in the foster care system.
Between the ages of six and fifteen, he was moved thirteen times to various families until he struck off on his own, determined to take control of his situation. Bill explains, "I understood wanting to be in the driver's seat and being in control of your life at that age. There comes a point in a person's life when making decisions about your own life is what healthy development is all about."
Having always enjoyed school, he enrolled in a community college. Then was excited to be accepted at the newly formed UCSC for its inaugural year, which he pointed out makes him the first foster kid to attend that university.
Upon arriving there he was treated the same as anyone else, from the initial experience with Byron Stookey, to the respect he was shown by Page and Eloise Smith who were professors at the time and are the reason for naming his group the Smith Renaissance Society.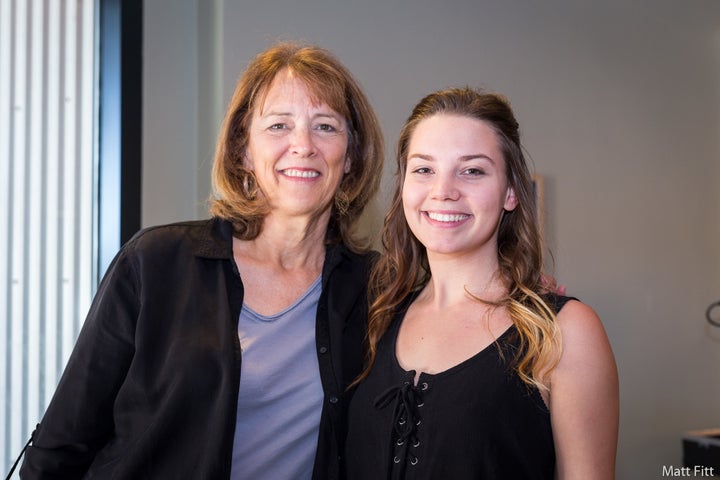 A current student, Lexie Tapke, who plans to graduate in 2018, is majoring in Literature. A passionate writer, she aims to pursue this professionally. When she joined the Smith Society she was matched with USCS alumna Janice Lasnier, a local graphic designer who has mentored seven Smith students. She had envisioned having a mentor in her own field and was surprised to find that Janice gave her support that she didn't even know she needed. Said Lexie, "Someone with whom I can be relaxed and casual, Janice supported me right off the bat. When I needed a job she gave me contacts. When I needed to pay for a dentist, she put me in touch with Smith's Financial Aid person. I'm independent, but there will always be things with which I will need help. It's incredibly empowering being in college on your own. Janice is not a crutch but a wise friend, always more than willing to help."
"My main philosophy, and that of the Society is that if you look at a young person and see promise, you see something different then if you look at a kid and see an at-risk youth." Bill emphasizes, "I know how it changed my life being a student and being treated with respect. It is what all humans want."
Simply put, the Society is a group of friends and mentors who are there to encourage each other and make sure that the kids have the best college experience, both educationally and socially. So much effort is put into keeping bad things from happening to our youth in society, but so little attention is given to making sure some good things happen to them as well, and this is the mission of the Society. "Most students today can leave college without having built any close relationships or anyone that can write an honest recommendation letter. Our kids have a lifelong network of peers and adults that truly care for them and their success after leaving the university."
The Smith Renaissance Society began as a group for foster children and orphans, but has expanded to include students who have parents in prison or have been deported, LGBT kids who have been abandoned by their families, or as Bill likes to explain, "It is open to anyone who wants to call home, but doesn't have anyone to call home to." This is especially true during the holidays when the Society makes sure that each and every member has a place to stay, whether with family, friends, or they get special permission to remain as a group in the dorms during the holiday break.
During this holiday season, there are so many organizations that appeal for donations, but Bill offers advice on a way to change a child's life by just taking the time to see them for the human being they are. He explains, "One of the homes I lived in as a foster child was awful, there was constant arguing and criticizing and making me feel like I was unworthy of love. One day my Latin teacher took me aside and put his arm around me and simply said, 'You are going to be ok.' That one day, that one comment made all the difference to me. At the right moment if you just put your arm around a kid and say you are going to be ok, it may be all it takes to get them through."
Have you thought about building a family through fostering or adoption? RaiseAChild is the nationwide leader in the recruitment and support of LGBT and all prospective parents interested in building families through fostering and adoption to meet the needs of the 425,000 children in the foster care system of the United States. RaiseAChild recruits, educates and nurtures supportive relationships equally with all prospective foster and adoptive parents while partnering with agencies to improve the process of advancing foster children to safe, loving and permanent homes. Take the Next Step to Parenthood at www.RaiseAChild.org, or call us at (323) 417-1440.
Calling all HuffPost superfans!
Sign up for membership to become a founding member and help shape HuffPost's next chapter