For most, fall means digging through the attic to pull out scarecrows, making family trips to the apple orchard, and—of course—indulging in pumpkin-scented everything.
While I do dapple in the occasional pumpkin spiced latte, as soon as the air starts to get just a bit crisper, I have only one thing on my brain: the holidays! For months, my team of elves and I have been testing toys in anticipation of our 12th annual holiday gift guide, and last week, we debuted this year's picks, including our Hot 20 list.
There's a lot that goes into our decision-making process, and it's not necessarily just the "wow" factor toys that top our lists. My kids may be all grown up now, but once upon a time, I paid an arm and a leg for that shiny, new toy that ended up collecting more dust than play. That's why, when it gets down to the nitty-gritty, we consider price and play value.
Using our Holiday Gift Guide, parents and gift givers can easily search by their child's age and interest, while also referring to the skills development key. When scouting for gifts for babies and tots, parents should look for items that stimulate their minds, bodies and all five senses. With these opportunities, little ones will develop the skills they need as they grow up.
Preschoolers are ready to take on a new type of play, and these toys should encourage imaginative and creative activities with role-playing and pretend play. Additionally, social and emotional skills are emerging, so music, arts and crafts, teamwork, and language skills are important to help them build self-esteem.
Here's a look at the top toys for infants and preschoolers, ages 0 to 5, that we know will be on many wish lists this season.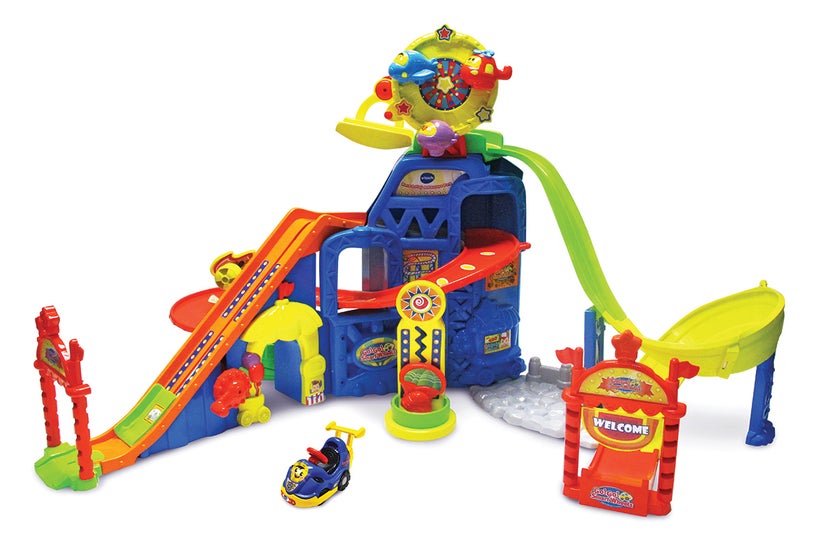 Kids can bring the excitement of the amusement park home with this Go! Go! Smart Wheels set. The adventure park includes a spinning Ferris wheel, a carnival game, Gavin the go-kart, and more. The set also features SmartPoint technology so that kids can place Gavin in certain spots on the play set to activate fun sounds, phrases, songs, and more. Let's put the pedal to the metal!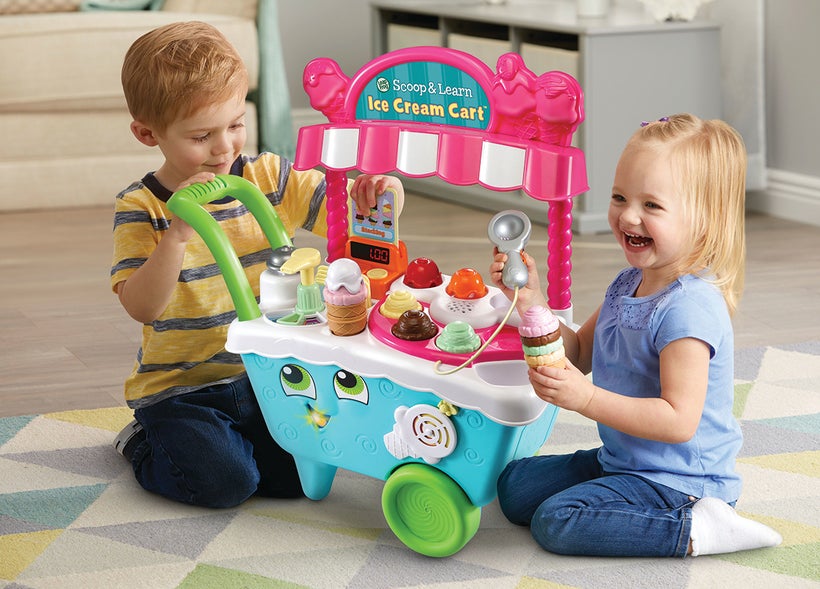 Got a sweet tooth? Let your kids serve up sundaes galore with this adorable cart that features lights, sound effects, music, and fun phrases. Little ones can create tons of imaginative savory treats using the magnetic scooper. The order cards help them to strengthen their sequence skills, and they can add toppings and pretend syrup as they count along from 1 to 10. Once Strawberry ice cream cone with fudge on top coming right up!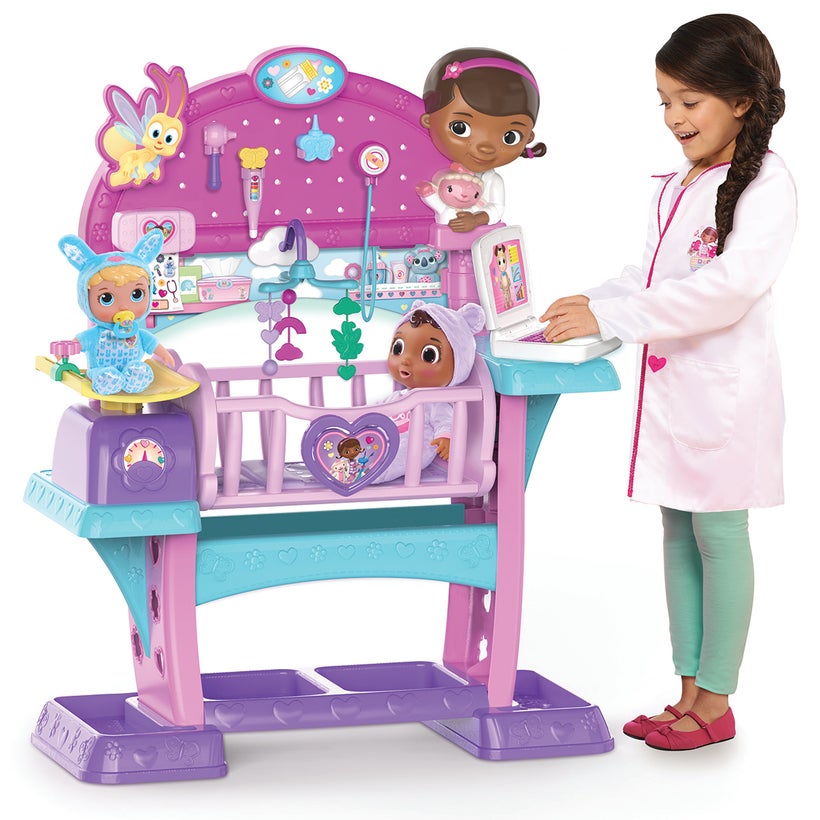 Kids can nurture their baby dolls in this all-in-one nursery, which comes with tons of role-play doctor accessories, including a portable electronic patient lap top to jot down notes and observations, a light-and-sound stethoscope, and a scale that doctors-in-training can use to weigh their patients. Before their shift ends, little ones can rock their patients to sleep and spin the baby mobile. Rock a bye baby on the treetop…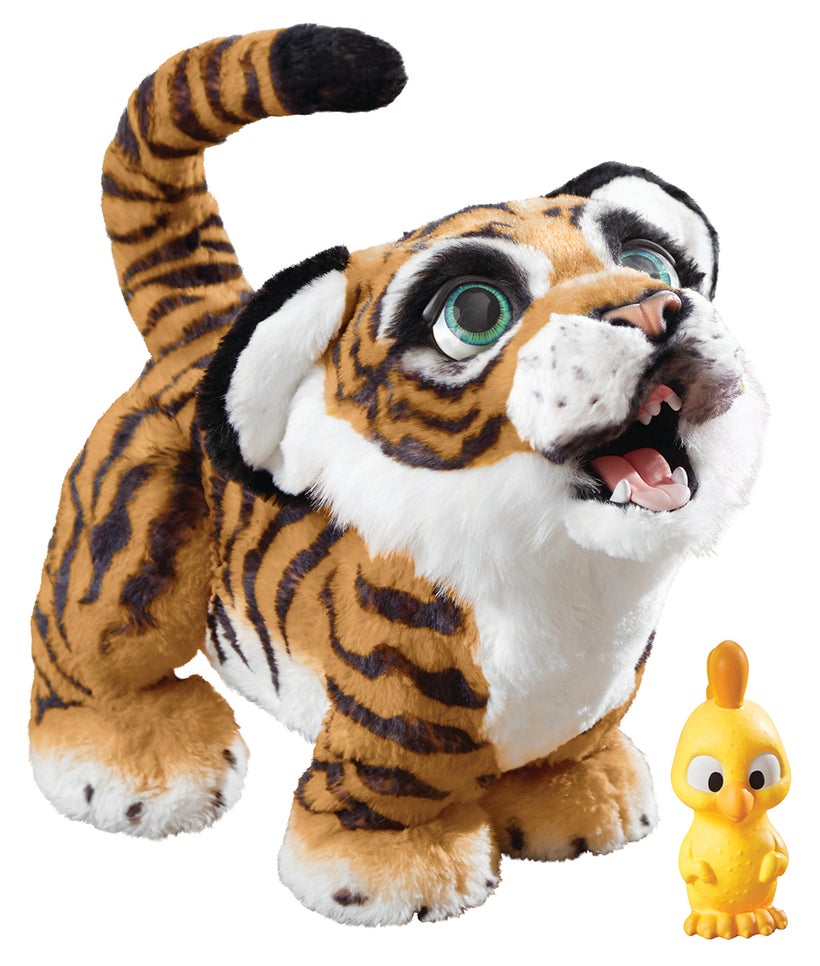 Ohmygoodness. Heissocute! Deep breaths. The newest FurReal friend will make you ooh, ahh, and win your heart over in a matter of seconds. Kids can pet, nuzzle, and play with the adorable tiger to activate more than 100 sound and motion combinations. Give your best "roar," and Tyler will roar back in response. Unleash your inner Simba!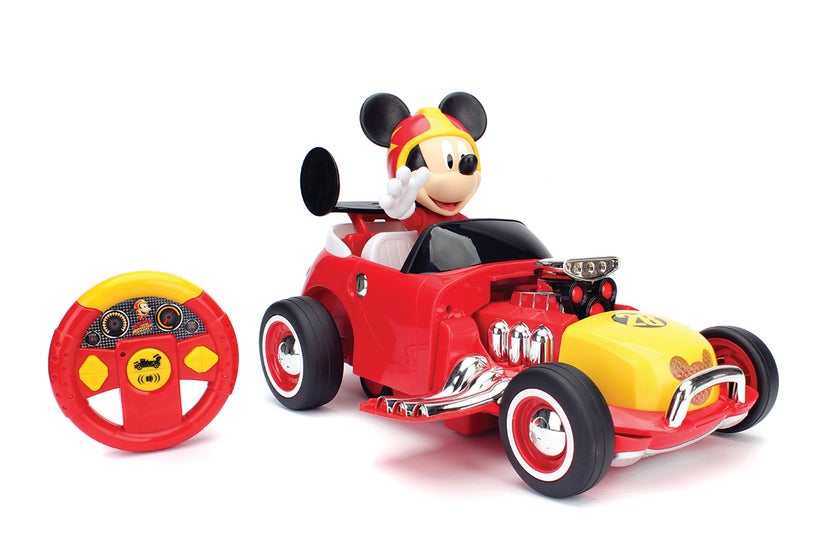 This two-in-one R/C will transform right before kids' eyes with just the touch of a button. During the transformation, the vehicle features exciting lights and sound effects. Designed for little hands, Mouseketeers can drive Mickey's vehicle forward, backward, left, and right, and even honk his horn. Beep! Beep!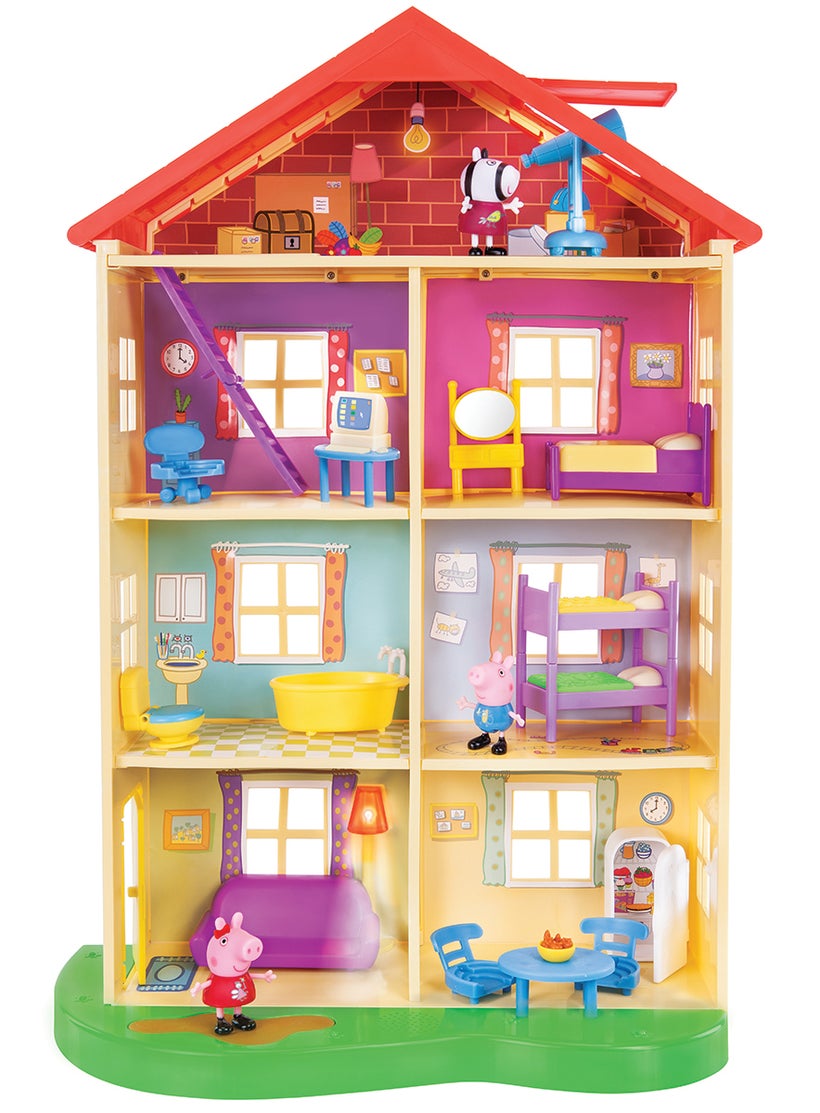 There's nothing like home sweet home, and now little ones can run home to Peppa and her friends. This four-story play set lets kids be the guest inside Peppa's home filled with seven rooms to explore, plus lights, giggles, and lots of oinks. A house is not a home unless it has a prime muddy puddle spot, and little ones can let Peppa play in the puddle on the front lawn to hear fun sound effects. Oink, oink!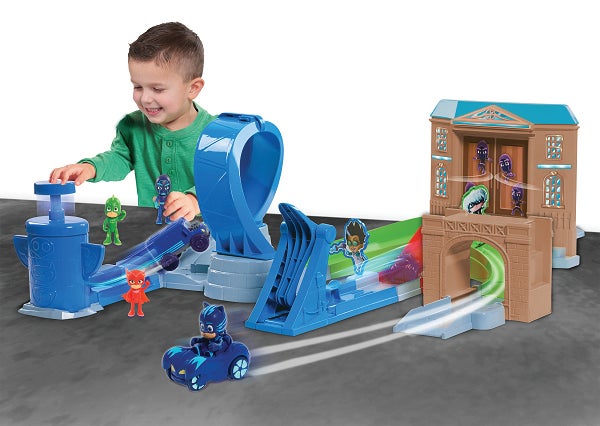 Kids can "Go into the night to save the day!" Little ones can join their favorite nighttime heroes and live out the adventures seen in the TV series as they work together to save the museum from Night Ninja. The set comes with loops, launchers, Catboy in his Cat-Car vehicle, and a Ninja Night Bus. Enemies beware!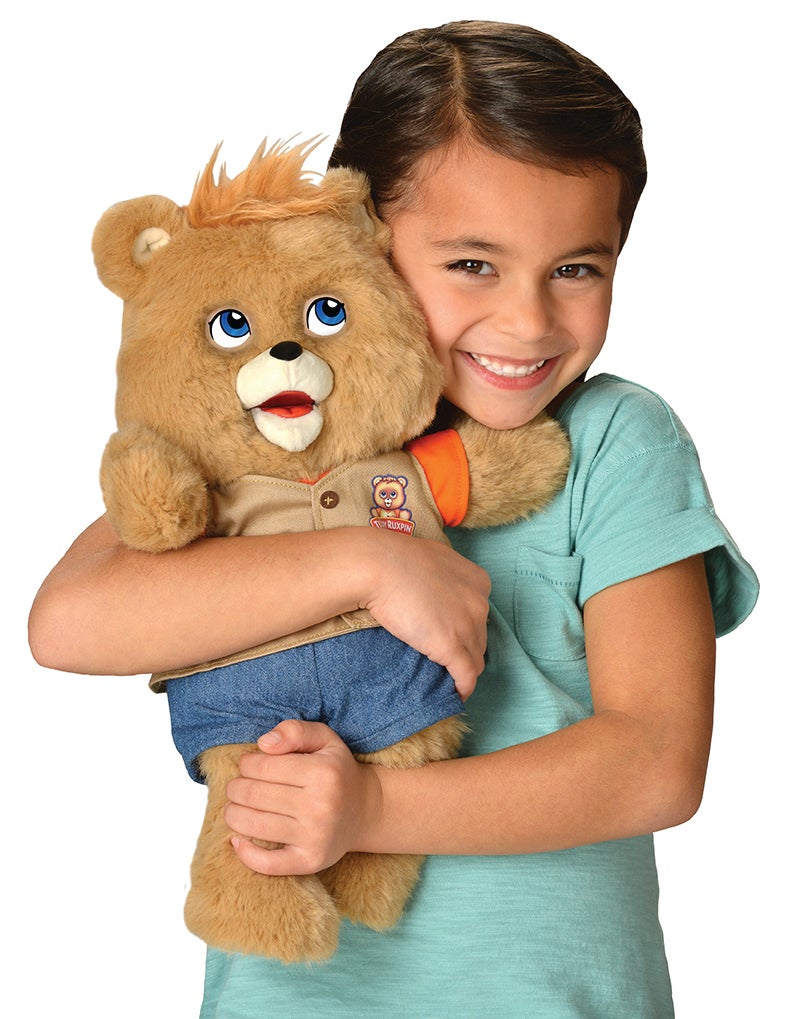 Parents, grandparents, and kids alike will love this revamped version of the beloved '80s storytelling bear. The animated Teddy bear brings magic to story time with his interactive technology and features. Teddy Ruxpin will tell little ones tales and sing fun tunes. Using the Teddy Ruxpin app, little ones can even read along with Teddy using the digital story. It's nice to have you back, Teddy Ruxpin!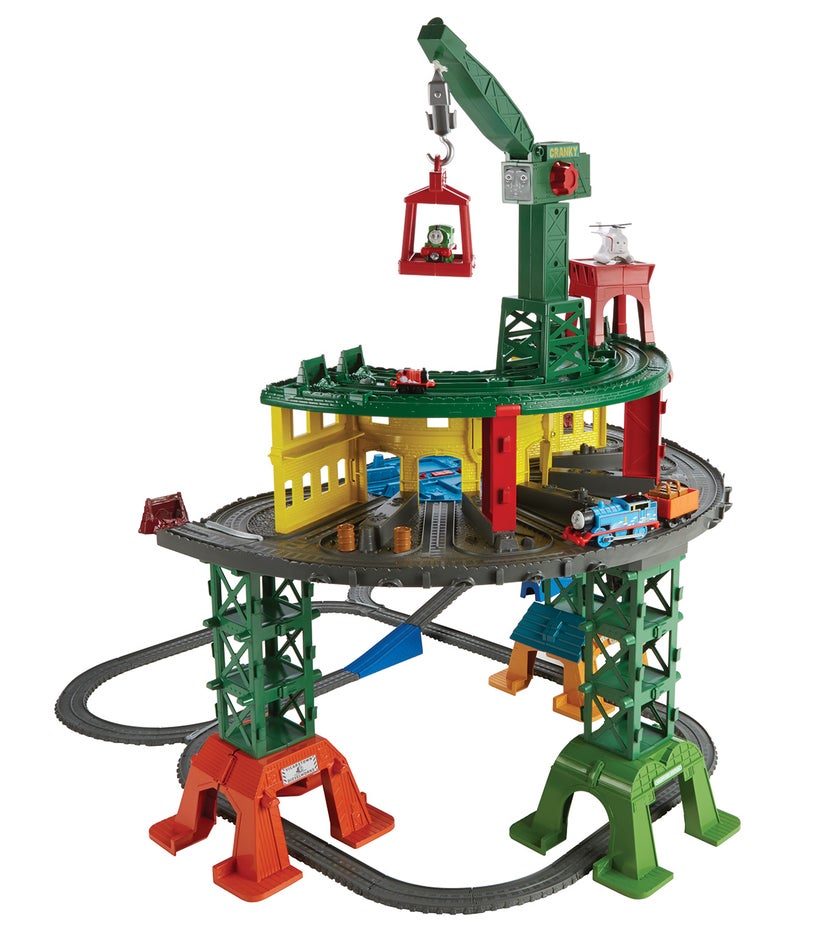 All aboard! Little Thomas lovers will want to get their hands on this three-level track system. Kids will recognize their favorite locations including Tidmouth, Sheds, Brendam Docks, Rescue Center, and more! The set also includes three vehicles, and works with any Thomas & Friends engines that kids may have. All aboard!
Laurie Schacht, also known as The Toy Insider Mom, has covered the toy industry for more than 20 years. The Toy Insider is a year-round resource for parents, grandparents and other gift-givers looking for the best toys for their kids. The Toy Insider also produces an annual holiday gift guide featured in Family Circle magazine. Visit thetoyinsider.com for the latest toy news, reviews, giveaways, and more.
Calling all HuffPost superfans!
Sign up for membership to become a founding member and help shape HuffPost's next chapter
This post was published on the now-closed HuffPost Contributor platform. Contributors control their own work and posted freely to our site. If you need to flag this entry as abusive,
send us an email
.