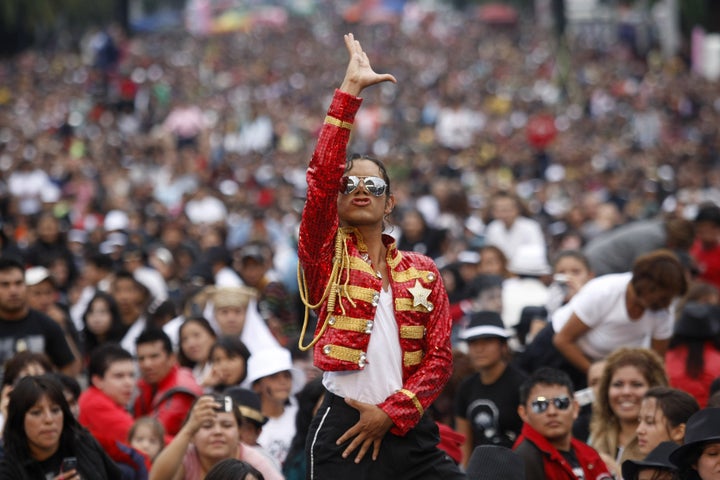 MEXICO CITY -- Thousands of Michael Jackson's Mexican fans have won the world record for most people to dance to the song "Thriller" simultaneously in one place.
Jamie Panas of Guinness World Records says that 13,597 people performed the dance routine on Aug. 29, which would have been Jackson's 51st birthday.
The fans, many dressed as zombies, danced to "Thriller" in Mexico City led by a Michael Jackson impersonator in sunglasses, a sequined black jacket and white glove.
The previous record was held by a group of 242 students at the College of William & Mary.
Panas confirmed the new record on Friday.
Related
Popular in the Community