Tiffani Webb, a "highly regarded" guidance counselor at a New York City high school, is suing the city Department of Education to get her job back after being fired for racy photos, the New York Post reports.
The 37-year-old counselor at Murry Bergtraum High School for Business Careers says she was fired after 12 years last December -- just before earning tenure -- when photos of her wearing lingerie and bikinis from her previous career as a model resurfaced on the Internet. Webb says the scantily clad images were taken more than 17 years ago, and that she disclosed her former job when first hired by the city as an educator.
Webb disagrees, citing her positive track record and respect from parents and students. She is fighting to be reinstated and seeks back pay and punitive damages, claiming wrongful termination and sex discrimination. Meanwhile, she has changed her name and has taken a teaching position in New Jersey.
Webb also isn't the only educator to face consequences from a past career. California science teacher Stacie Halas was placed on administrative leave in April for a former career as a porn actress. She appealed the dismissal from her post as a seventh- and eight-grade teacher after students and teachers reported a pornographic film Halas appears in from a career that spanned years before she was hired to teach.
Halas and Webb are among a number of educators caught in the crossfire of a nationwide debate on teachers' rights beyond campus. About 20 percent of teachers are moonlighting in second jobs as their salaries have taken a hit due to massive budget cuts. That figure is up from about 11 percent in 1981.
Educators are increasingly trolling "help wanted" ads and are taking on second jobs as bartenders, waitresses, school bus drivers and the like. And teachers say they do it because they need the money.
"This is my past and I left it behind," Loftis told LA Weekly. "I can use my experiences in life to teach kids. The key point is that they said when you go back to the classroom and a student brings this up to you, you will be able to handle that. I thought that was highly progressive of them."
Webb also carries a doctorate in clinical psychology, and wrote for The Black Urban Times in 2008 that while she is no longer an active model, she sees herself as a role model.
"[I] want to make the business easier to navigate for young, black women who don't really have an understanding of the business and fall into the trap of doing things they don't want to do for money," she wrote. "Girls, you don't have to shake your butt in a video to be a model...Know your limits before you step foot into this world. We all make mistakes but the best lesson is to not make it twice."
Webb also hosts "Girl Talk NYC," which gives viewers "a sneak peak into the lives of women and their secret thoughts, feelings and conversations with each other." Watch the latest segment below.
Related
Before You Go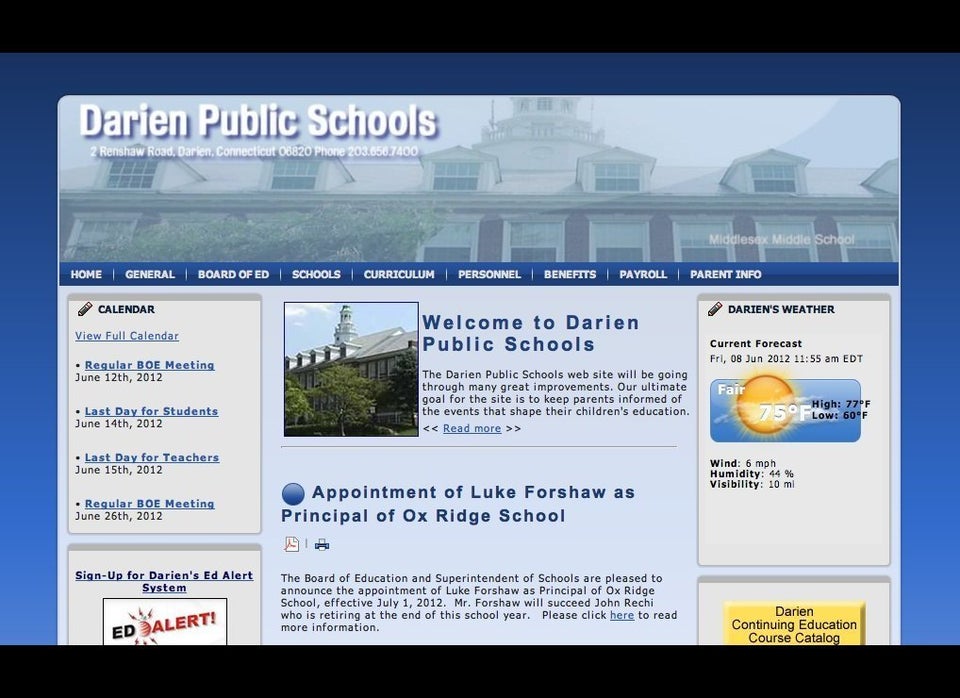 The Richest School Districts in America
Popular in the Community