 Now that Treasury Secretary Timothy Geithner is close to leaving his post, he's opening up more about his role during the financial crisis.
The crisis triggered an economic collapse that threw millions of people out of work or their homes. But making sure justice was served for those Americans wasn't a top priority for Geithner, he said.
"I never felt that was my thing," the Treasury Secretary, who steps down from his post on Friday, told The New Republic in a recent interview, referring to "the understandable need people had for justice" after the financial crisis. "I had some views on the issue, but I didn't give them much weight. I thought my job was to figure out the financial parts."
The Treasury Department, to be fair, is not tasked with bringing malefactors to justice, a role that falls to the Justice Department itself. However, critics have long argued that Treasury should have attached conditions to bank bailouts that would have compelled changes in banking practices, and should have crafted its antiforeclosure programs to be more friendly to homeowners and less accommodating to major lenders. The Securities and Exchange Commission and Justice Department, rather than the Treasury Department, investigate financial fraud.
Geithner has faced additional criticism for his eagerness to bail out the banks but not underwater homeowners. He defended those priorities in a recent interview with the Wall Street Journal, saying that a different outcome to the housing crisis "just was not possible."
Asked by the WSJ to respond to accusations that not enough people in the industry were punished for their role in the financial crisis, Geithner said: "I felt from the beginning and I think this was always a great strength of our system that you had to have an overwhelmingly strong, powerful, credible enforcement response." He added that this enforcement process is still on-going. Telling WSJ's David Wessel:
"It took a lot of time to get traction because these things are very complicated. And of course, the other thing is that a huge part of what happened across the system was just a mixture of ignorance and greed, or hope over experience, and not illegal. Most financial crises are not caused by fraud or abuse. They're caused by people taking on risks they don't understand, too much risk. When the tide turns, it can have catastrophic damage."
Clarification: The story has been updated to make clear that the Treasury Department is not tasked with prosecuting crime and add more context from Geithner's interview with the Wall Street Journal.
Before You Go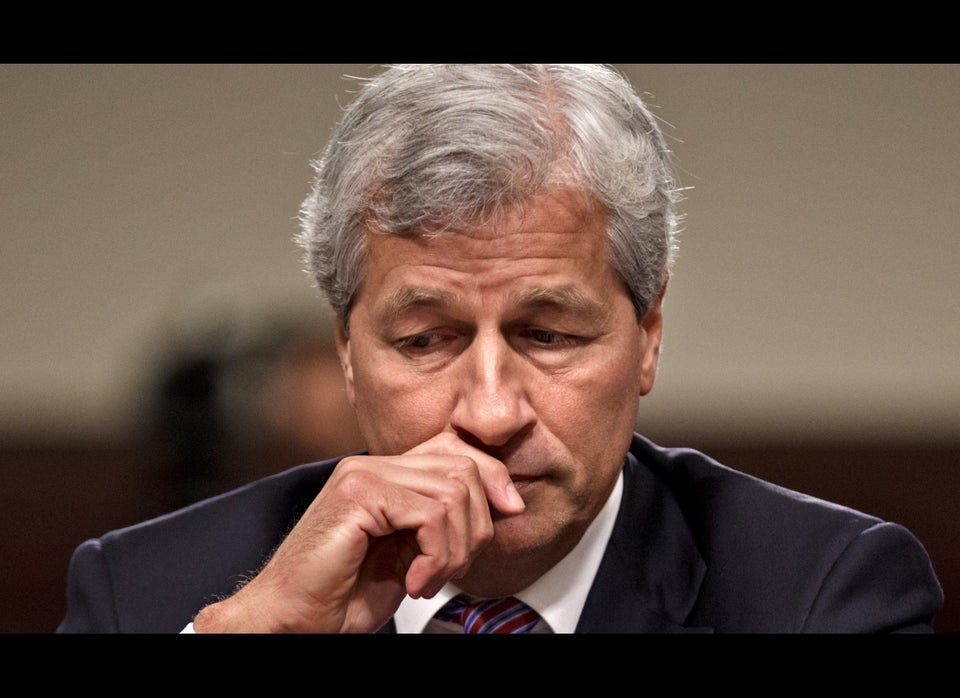 What The GOP Doesn't Want You To Know About The Deficit
Popular in the Community