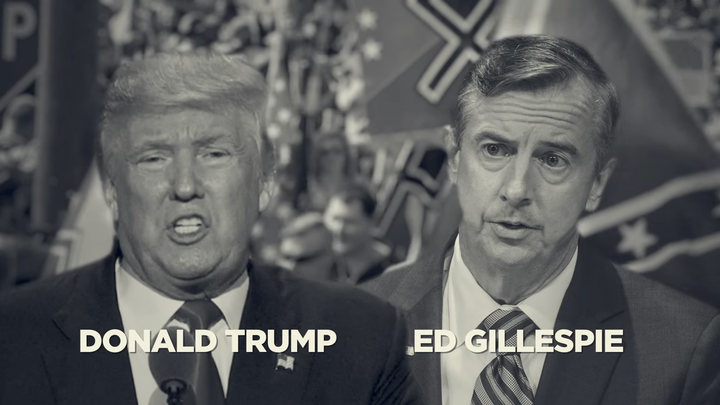 Taking a page from the White House's race-baiting playbook, the Republican candidate for Virginia Governor, Ed Gillespie, recently released his third television ad accusing Lieutenant Governor Ralph Northam of protecting members of the MS-13 street gang. In the ad, an individual wearing a black hoodie can be seen lurking in an alley holding a bat. The narrator says that Northam cast "the deciding vote in favor of sanctuary cities," thereby "increasing the threat of MS-13" in Virginia and putting families at risk.
This is misleading for three reasons:
First, Northam voted against banning sanctuary cities, of which there are none in Virginia. His vote came only after the Republican Senate Majority Leader voted against the measure, ensuring a tie and forcing the lieutenant governor to break it. Unsurprisingly, the Republican promptly changed his vote once Northam had weighed in. The bill was passed with a Republican majority and fortunately vetoed by Governor McAuliffe.
Second, strengthening community policing makes our neighborhoods safer. A recent study out of the University of California, San Diego showed that counties that implement smart policing policies and brand them "sanctuaries" are safer than those that do not. Why? Because local police are not overburdened with enforcing federal immigration law and undocumented immigrants don't have to fear that reporting crime will result in their deportation.
Finally, immigrants, documented or not, are less likely to commit crime than native-born citizens. In fact, immigrant families have the same safety concerns as any other Virginians and also reject groups like MS-13.
But Gillespie isn't interested in nuance. Another of his MS-13 ads shows tattooed gang members ostensibly threatening Virginia neighborhoods. Even more misleading is he used images in this ad that were taken in a Salvadoran prison and the individuals photographed were not members of MS-13.
Sadly, Gillespie isn't the only Republican using the tired trope of the immigration "threat" to scare voters into supporting them this electoral cycle. John Adams, the Republican running against Virginia Attorney General Mark Herring, has slammed the Democratic incumbent for allowing "thousands" of Virginia DREAMers to receive in-state tuition at public universities and colleges. The State Council of Higher Education in Virginia (SCHEV) reported that less than 1,300 DACA recipients enrolled in Virginia public universities and colleges received in-state tuition during the 2016-2017 academic year, which is less than 0.4% of all college students enrolled in Virginia public institutions that academic year. Adams also conveniently omits that although undocumented students pay the taxes that fund public universities and colleges, they do not qualify for federal or state financial aid.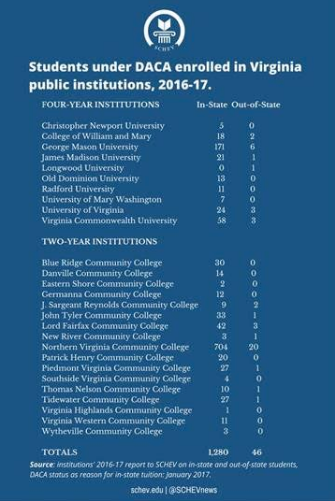 At the local level, House of Delegates candidate Elizabeth Guzman, herself an immigrant, has been targeted with bigoted campaign mail alleging she wants to grant driver's licenses to undocumented "felons and child predators." This shameless race baiting is reminiscent of George H.W. Bush's notorious "Willie Horton" ad, which played to Americans' lowest instincts and ugly stereotypes about African-American men.
This type of slanderous manipulation hurts Latinos, most of whom are hard-working and decent people that contribute to America's greatness. It hurts DREAMers, who are American in every way except on paper and deserve a chance to advance as far as their talents and tenacity allow. Latino families want to work, contribute to their communities, and join forces with local authorities to make their neighborhoods safer. The Republican candidates and strategists behind these morally reprehensible ads know this to be true, yet they choose to exploit stereotypes and prejudices.
Virginia Republicans will be quick to deny that they are creating a false equivalency between immigration and crime, and it's nearly impossible to pin them down behind the cloak of plausible deniability. But Virginians see these attacks for what they really are: shameless, racist, and fear-mongering. They know that immigrants add billions of dollars to Virginia's economy, create tens of thousands of jobs, and revitalize our communities. Virginia is stronger thanks to the contributions of immigrants, and voters will remember that at the polls on November 7th.