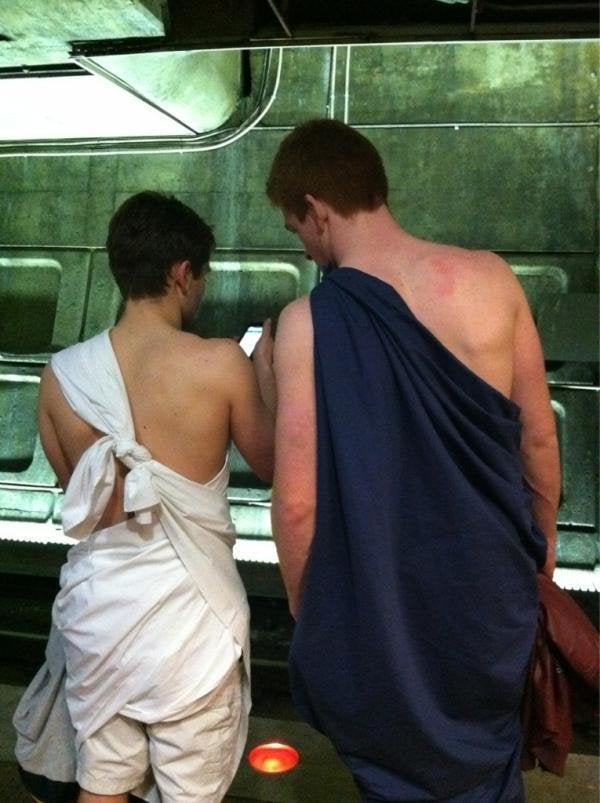 WASHINGTON -- Around 10:45 p.m. on Tuesday, HuffPost's Jen Bendery snapped this photo of two guys in flip flops and togas waiting at the Gallery Place-Chinatown station for a Metrorail train.
We aren't quite sure what they were up.
Perhaps they have some magic fabric app that tells them the thread count in their togas? Was there some performance of "Julius Caesar" somewhere downtown that encouraged audience participation?
Or maybe it's just two guys enjoying each other's company while parading around town in togas while catching up on the news that Rick Santorum beat Mitt Romney in the Minnesota primary?
If you'd like to hazard a guess, please do so in comments here or on our Facebook page or on Twitter using the hashtag #togametro.
Related
Popular in the Community