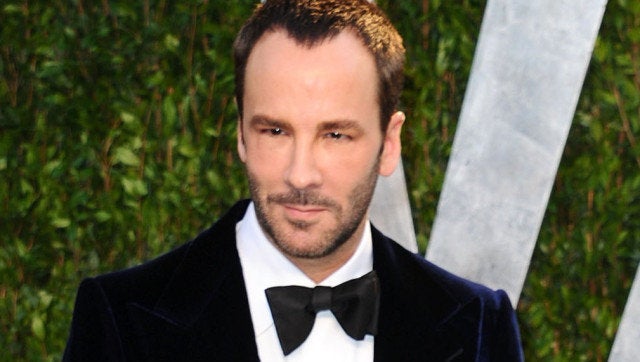 During a sit-down with André Leon Talley for Vogue.com, the designer dished on his and parter Richard Buckley's new baby Alexander John Buckley Ford. "He has a very long, fancy name, but we call him Jack," Tom says. Don't let the fancy name fool you though -- Mr. Ford does all of your typical parenting duties.

"I feed him in the morning, I change his diaper, I dress him, I play with him," he says. "I have a good two or three hours before I go into the office with just me and Jack."
"I didn't have a child because I wanted to hand him off to somebody," Tom responds. "I had a child because I've always wanted a child."
We just hope that the designer finds some time in between diaper duty and work to make a tiny tux for little Jack. That might just be the cutest thing ever.
Think baby Jack will eventually be friends with any of these ladies?