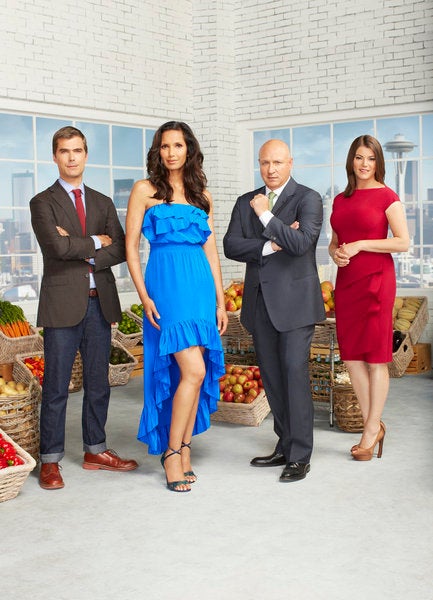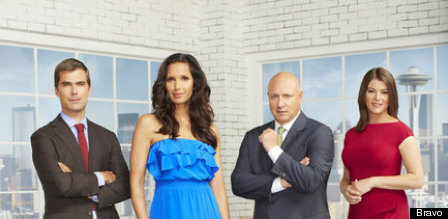 In Texas (my home state, y'all), "Top Chef" turned into a campy, overly staged version of the show I'd loved for eight seasons and several spinoffs. There were too many themes, too many location changes and plenty of product placements to pay for the Texas-sized production budget. The quality of chefs was undeniable, and fellow Texan Paul Qui was the perfect winner, but getting to the finale was an uphill battle for me.
"Top Chef" Season 10 takes us to Seattle (premieres Wed., Nov. 7 at 10 p.m. ET on Bravo), and while I've only seen the premiere episode, I can say that it already feels like my old favorite reality competition show again. Host Padma Lakshmi returns as host, with judges Tom Colicchio, Gail Simmons, Hugh Acheson and Emeril Lagasse; the addition of Wolfgang Puck to the judging panel brings just enough new in the mix to keep their tried-and-true recipe feeling fresh.
But I am still a bit wary. For "Top Chef: Texas," my first complaint came right off the bat when they filled up not one but two full episodes with the last leg of tryouts for the cheftestants to officially make it onto the season. While it might've seemed like a smart idea to show viewers the level of competition just to get on the show, it immediately turned me (and a lot of viewers) off, introducing us to chefs only to have them gone forever a moment later.
"Top Chef: Seattle" starts the same way, unfortunately, but it's just one episode. They also have several different challenges for the potential cheftestants, designed by the judges, so it's not nearly as drawn out or repetitive getting to know the chefs and their styles. Plus, it's the perfect introduction to Wolfgang, whose hilarious stories and asides are especially delightful when he's in a kitchen, playing mentor.
Wolfgang gets my stamp of approval, and in turn, makes the first episode of this season worthwhile. But there are a few things I hope this season steers clear of to avoid another disaster like Texas.
1. Don't Go Theme-Crazy
They're in Seattle, so it's pretty much inevitable that there'll be a visit to Pike Place Fish Market and the world's very first Starbucks Coffee, which is within walking distance; but I hope the touristy show-off-our-city stuff stops there. If they try to make chefs incorporate gum into some Orbitz-sponsored challenge, inspired by Seattle's gum wall, I'm out.
2. Let The Chefs Shine
After choosing to try their hand at airing "American Idol"-style tryouts once again this season, I'm hoping that the producers will back off after the premiere and let the chefs truly shine with difficult solo challenges. Group challenges are fine in the beginning when the pool is still large -- and it's obviously important to add tension and show who's good at working on a team in a real kitchen -- but after a while, it should be up to each individual chef to survive or pack up their knives and go based on their own performance. No one to blame but themselves.
3. Please (And I Speak For Many Here) No More "Last Chance Kitchen"
Last year's big twist was the Web series "Last Chance Kitchen," which was giving eliminated cheftestants another shot at redemption to return to compete at the end of the season. Not only did it feel like an insane bomb to drop on those chefs who'd worked so hard to get to the end, but the results -- which landed last season's biggest sob story, Beverly, back in the mix -- felt more than a little bit rigged for added drama. When you're out, you should be out for good. If they try to pull another twist like that, I might be the one who's saying goodbye to the show.
Tell us: Are you excited for "Top Chef: Seattle"?
"Top Chef: Seattle" premieres Wed., Nov. 7, 10 p.m. ET on Bravo.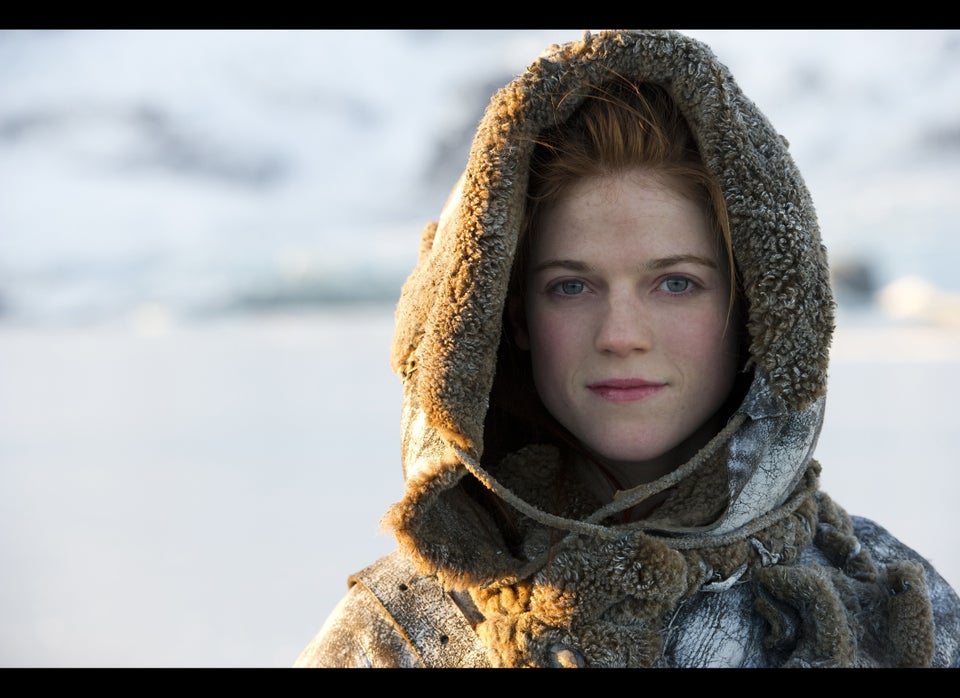 TV's Most Awesome Redheads
Related
Popular in the Community