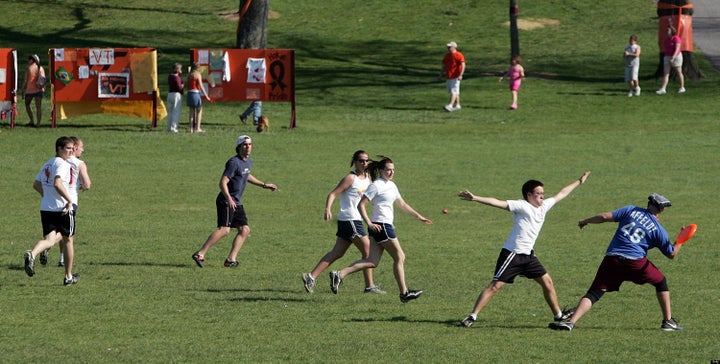 According to a new report, college spending on recreation is rising at a faster rate than spending on education.
The report, titled "Trends in College Spending 1998-2008" and done by the Delta Cost Project, indicates that colleges of all stripes are shelling out money not just for services like career counseling but amenities like student centers.

"This is the country-clubization of the American university," said Richard Vedder, a professor at Ohio University who studies the economics of higher education. "A lot of it is for great athletic centers and spectacular student union buildings. In the zeal to get students, they are going after them on the basis of recreational amenities."
Further, spending at private colleges and universities, which serve a small portion of the nation's students, is increasing at a faster rate than community college spending, which cater to many more students.
Inside Higher Ed reports on another substantial expenditure for colleges: administrative salaries. Harvard is their example:
Harvard University -- in particular -- blows tons of money on administrative pay. In recent years, Harvard did indeed make significant investments in "administrative support and maintenance," a category that does not directly relate to teaching but instead includes high-level administrators, accountants, lawyers and university presidents. The figure, which includes physical plant operations as well, rose to $41,891 per student in 2008 - a nearly 14 percent increase over the previous year.
According to the report, the U.S. has the world's wealthiest higher education system, with an average of $19,000 spent per student.
What's your take on this? Leave a comment with your opinion.
Popular in the Community