The collection highlights our planet's natural disasters, natural wonders and current events from 2013, all from the lofty vantage point of commercial satellites in space.
At times the photos are disorienting; others are more grandiose. In one image, for instance, the Colorado River seems to inexplicably float above the surrounding desert. In Qatar, meanwhile, a massive man-made island anchors a harbor full of luxury yachts. And without a sense of scale, an hypnotic image of Oman's "green tide" could be mistaken for something produced by a scanning electron microscope -- not an algae bloom that's many miles wide.
All 20 images are currently live in a Facebook album where, until Dec. 16, readers are invited to vote for their favorites. After that date, DigitalGlobe will announce the top five images of 2013.
DigitalGlobe's top 20 images of 2013:
Galešnjak, Croatia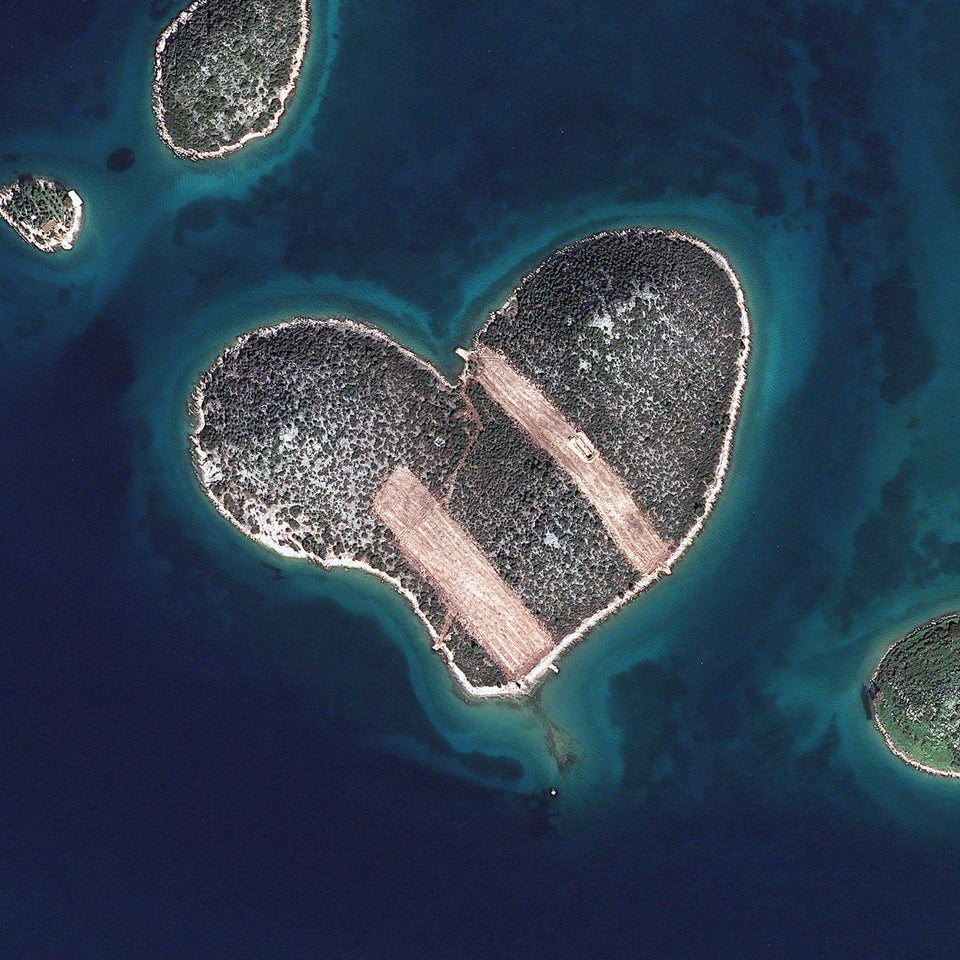 Dunalley, Australia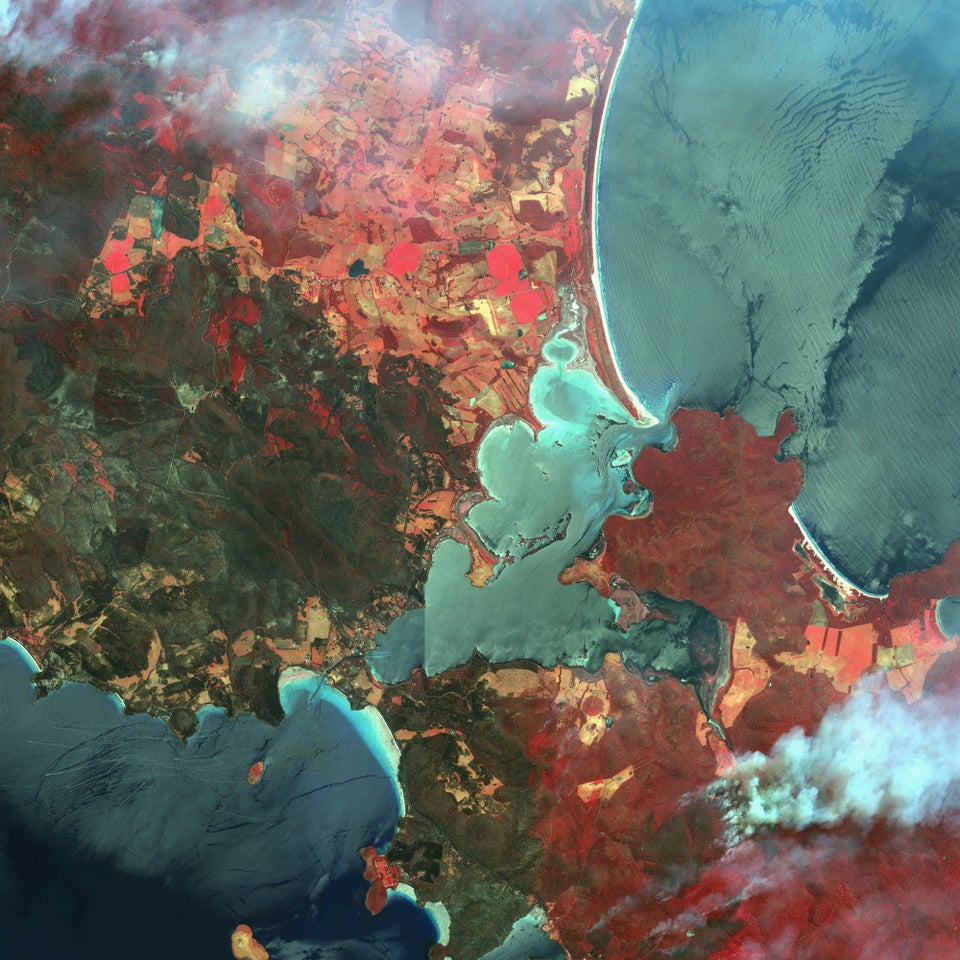 Valencia, Spain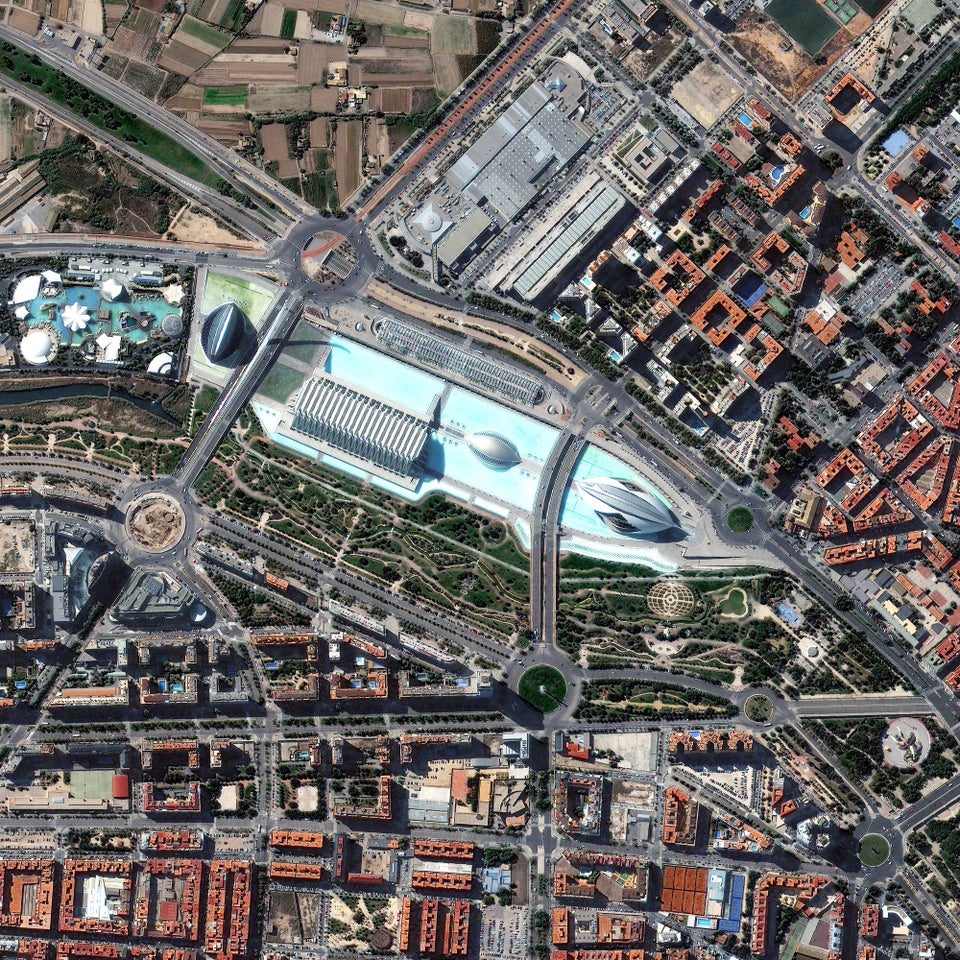 Arlit Uranium Mine, Niger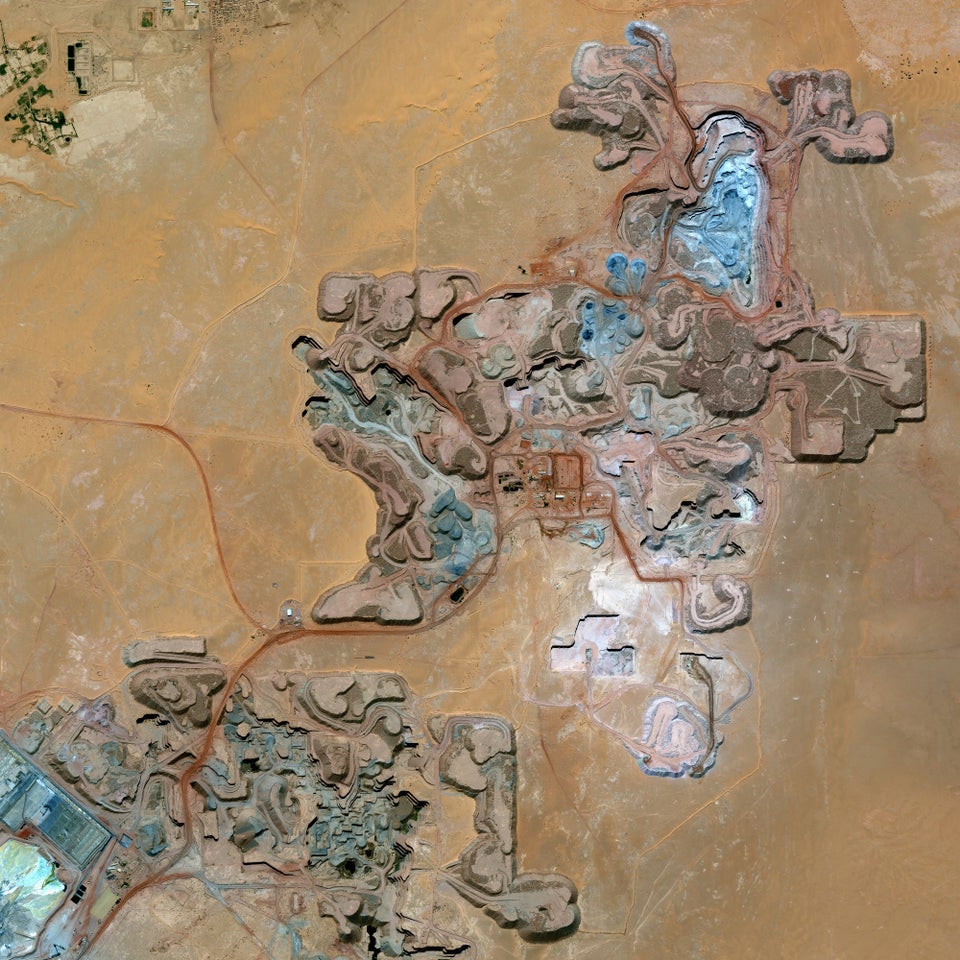 Doha, Qatar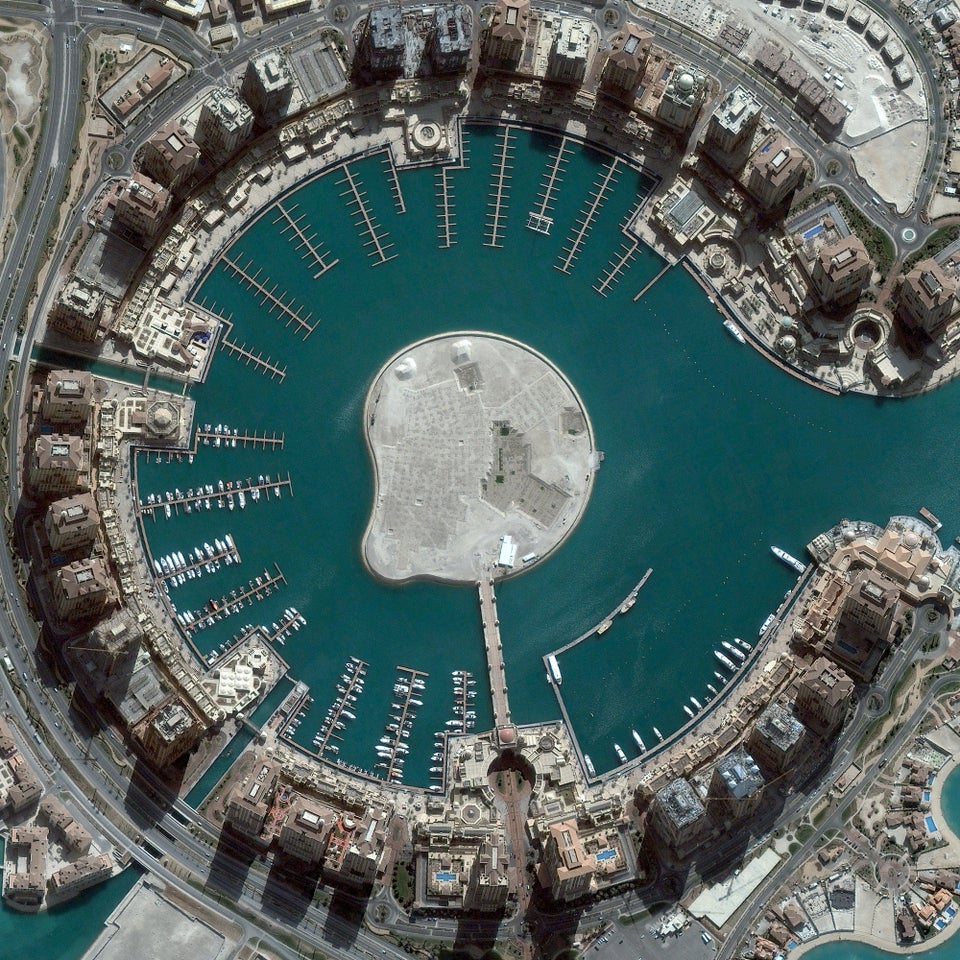 Near the city of Sur, Oman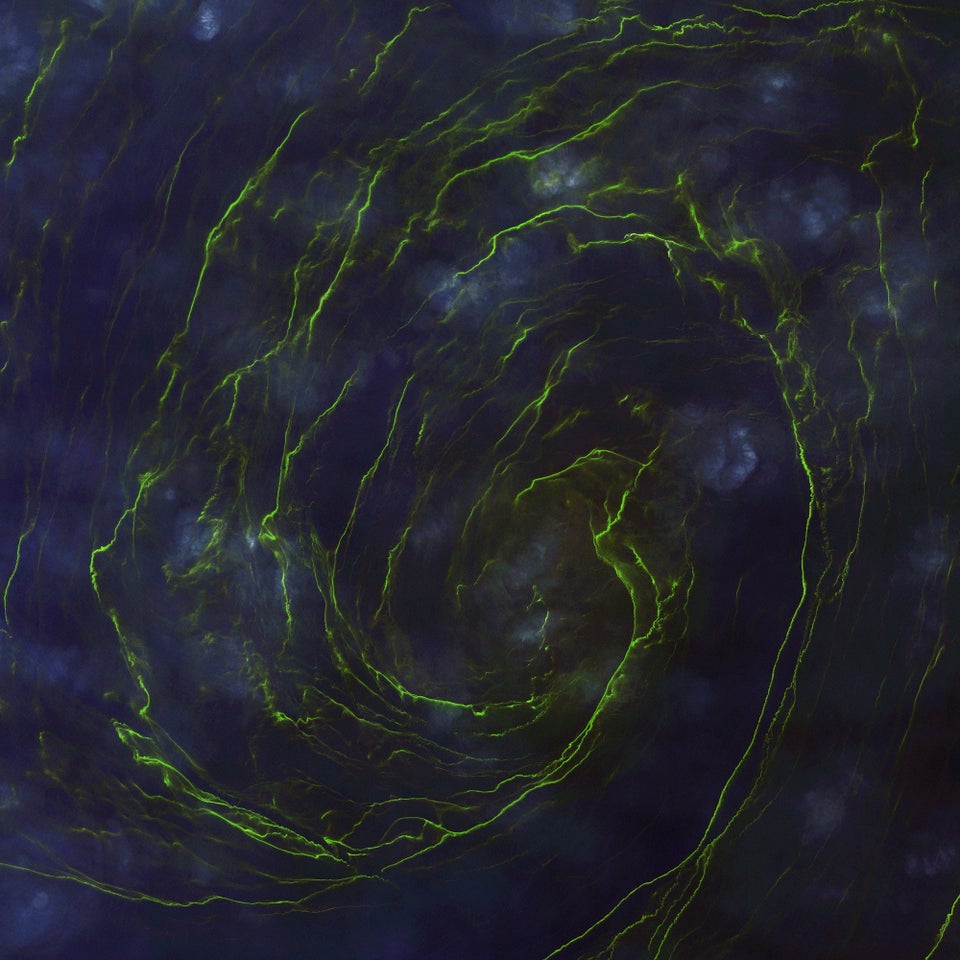 Utah, USA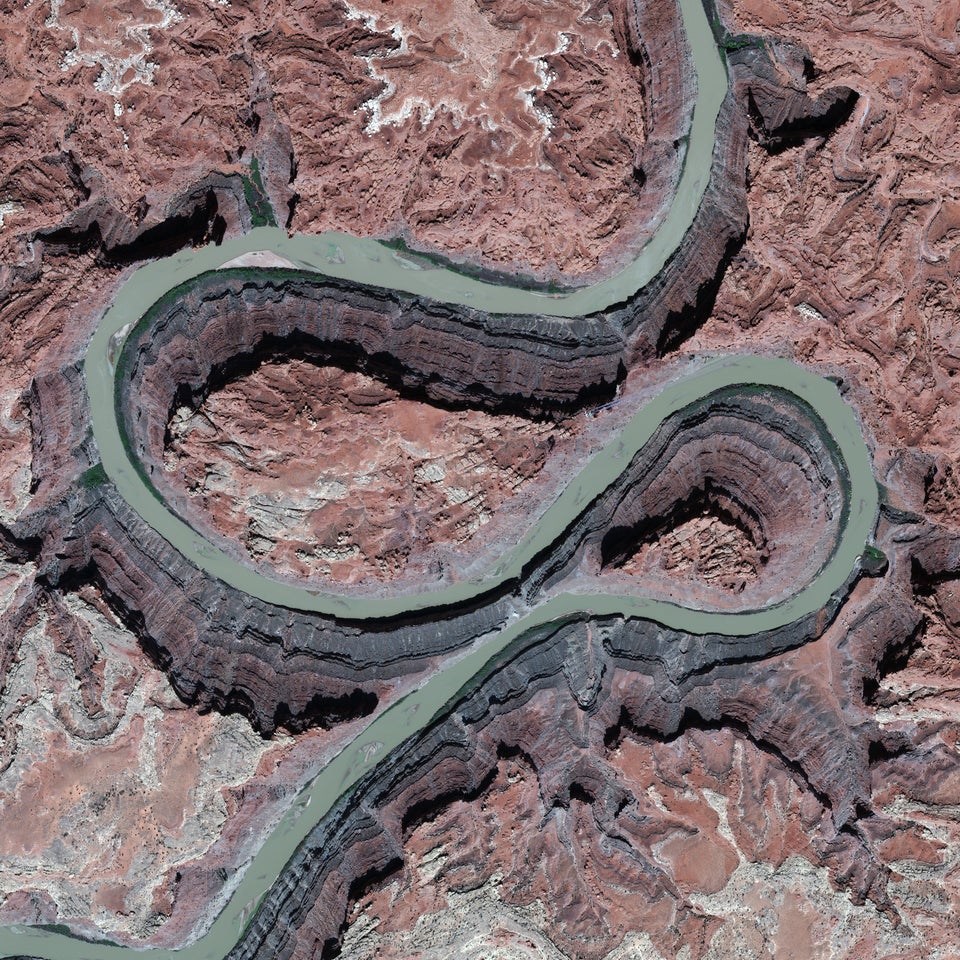 Madang Province, Papua New Guinea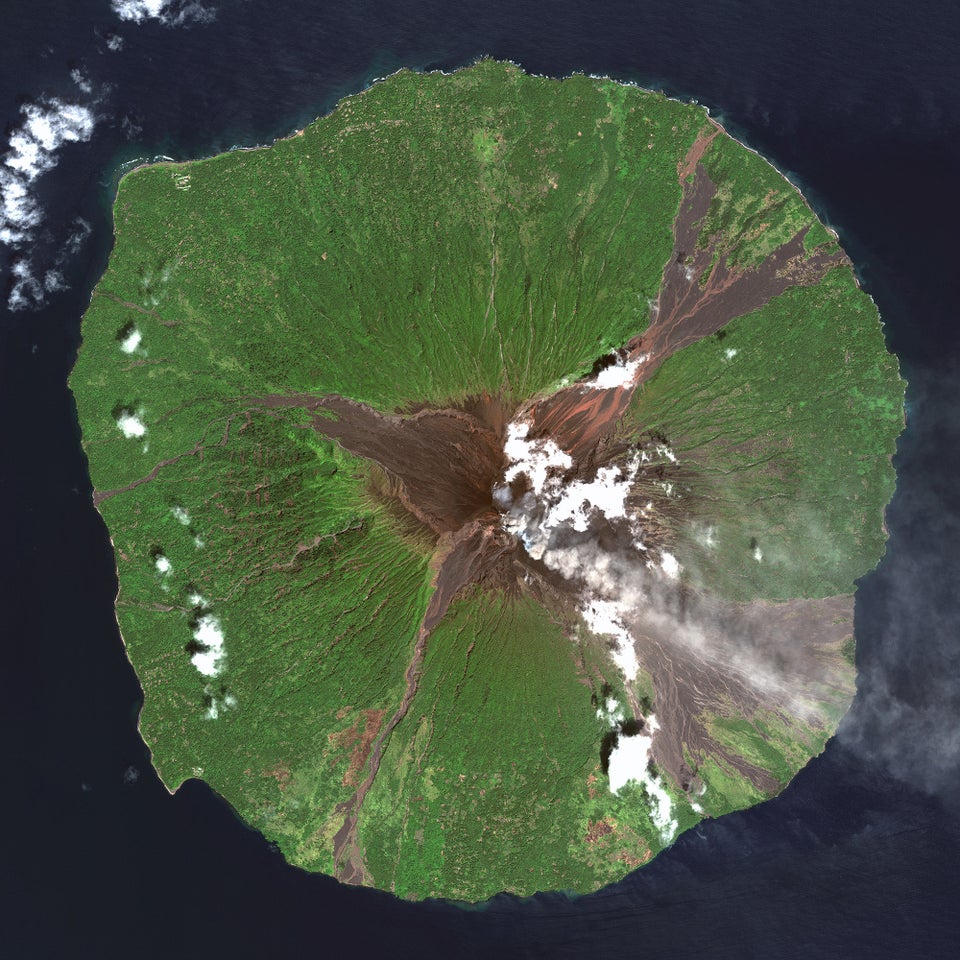 Schooner Cays, Bahamas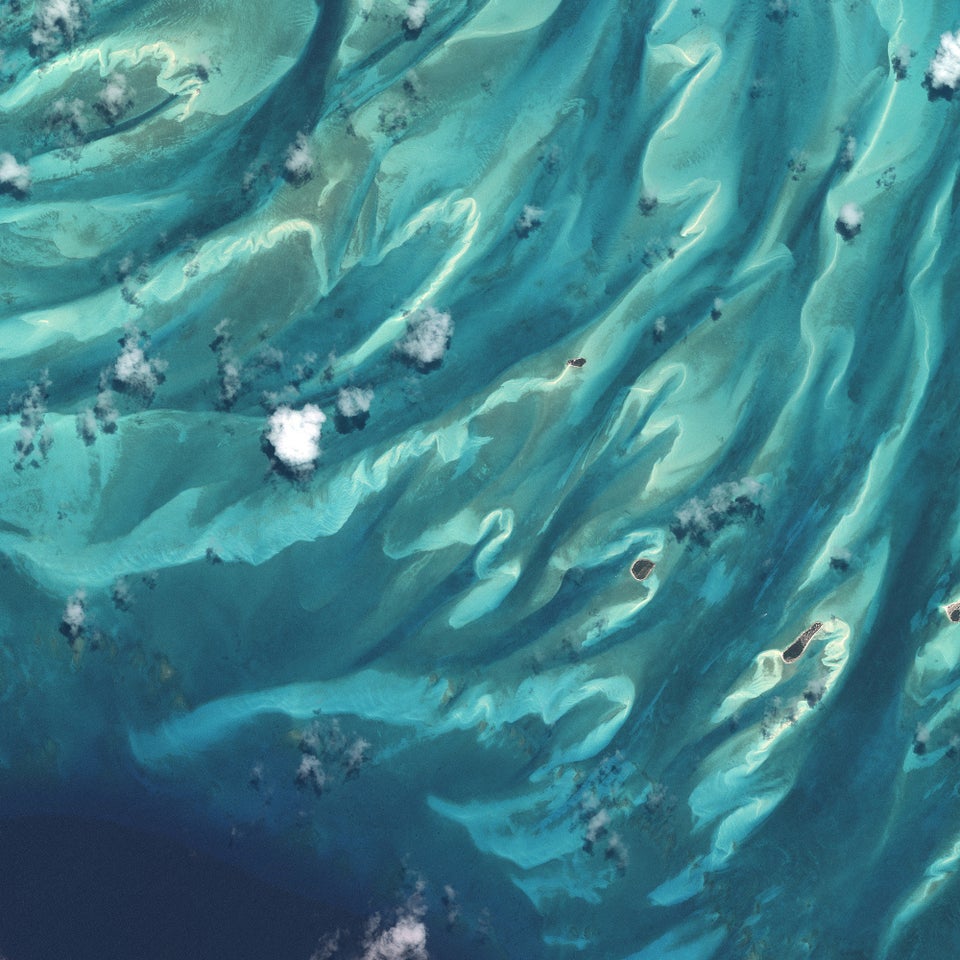 Namib Desert, Namibia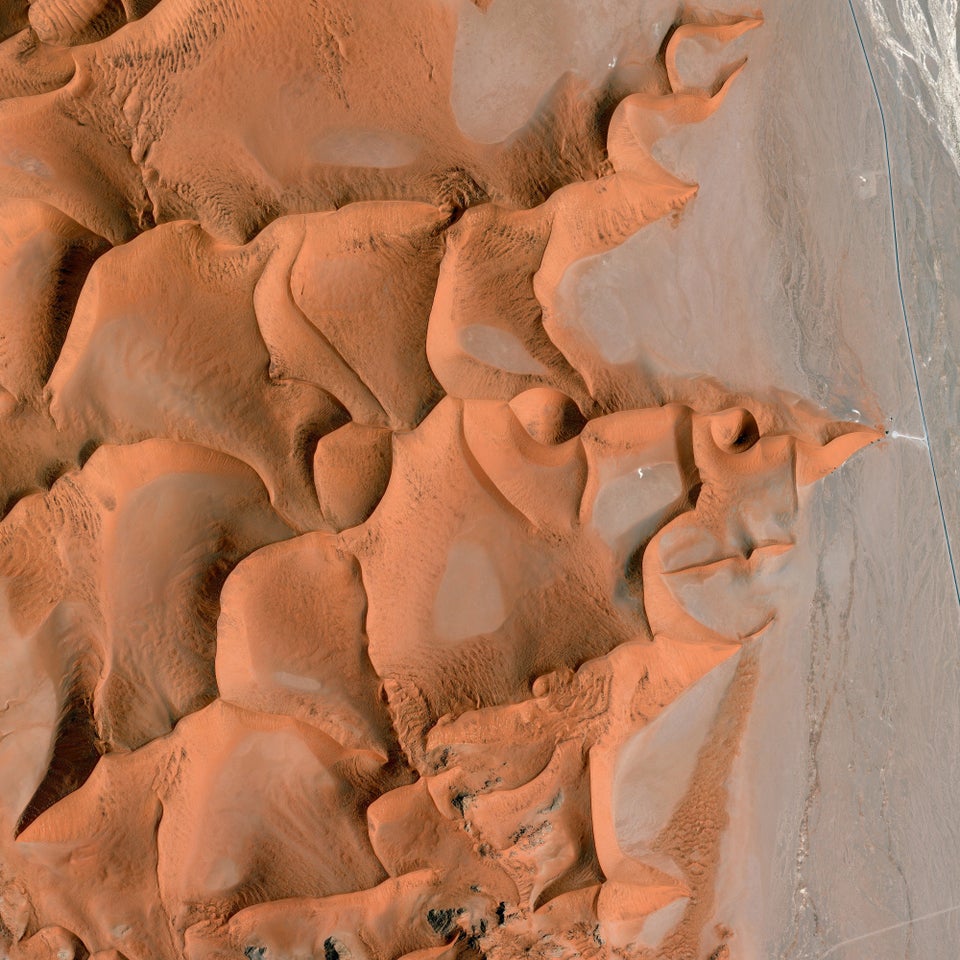 Versailles, France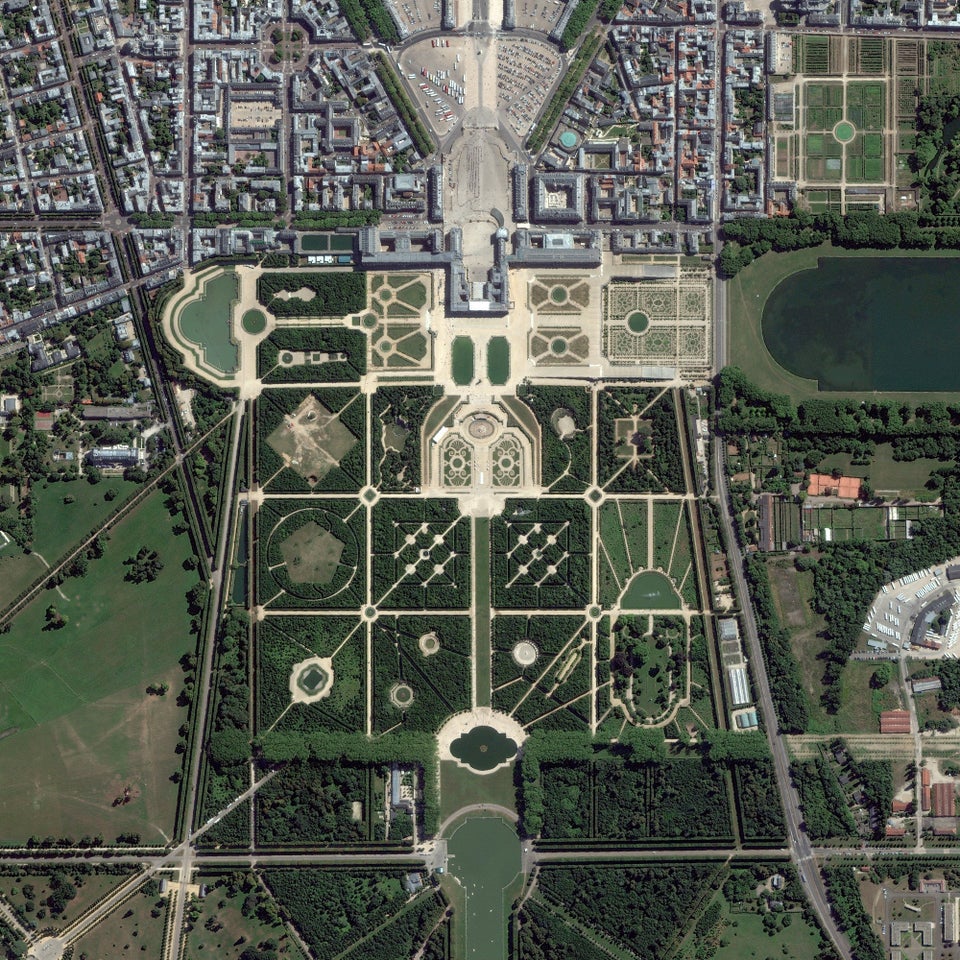 Gwadar Coast, Pakistan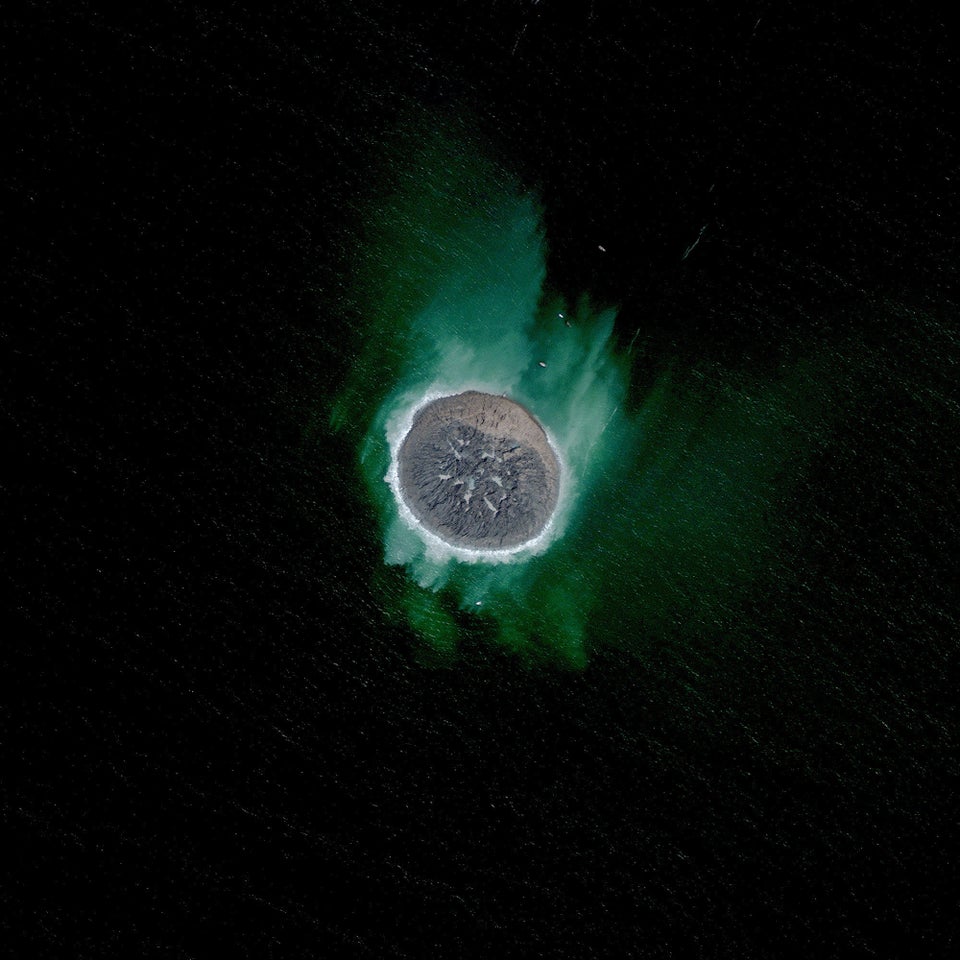 Naples, Italy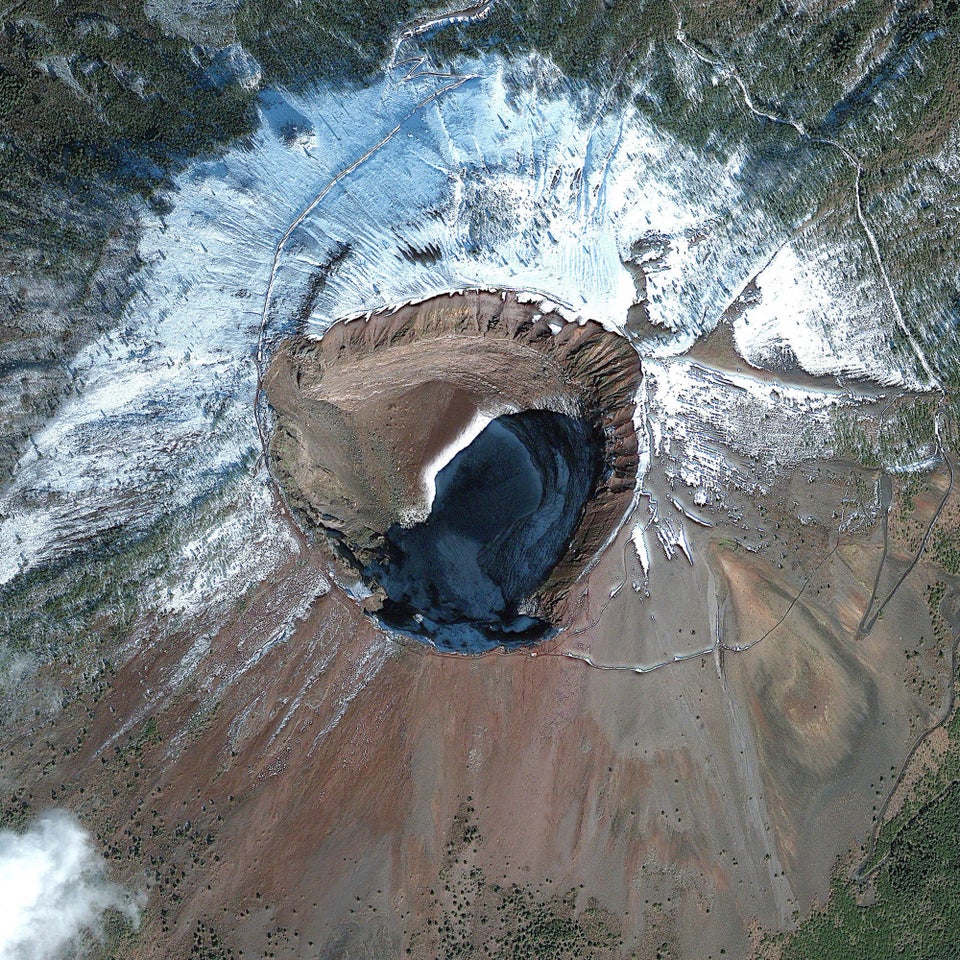 Sochi, Russia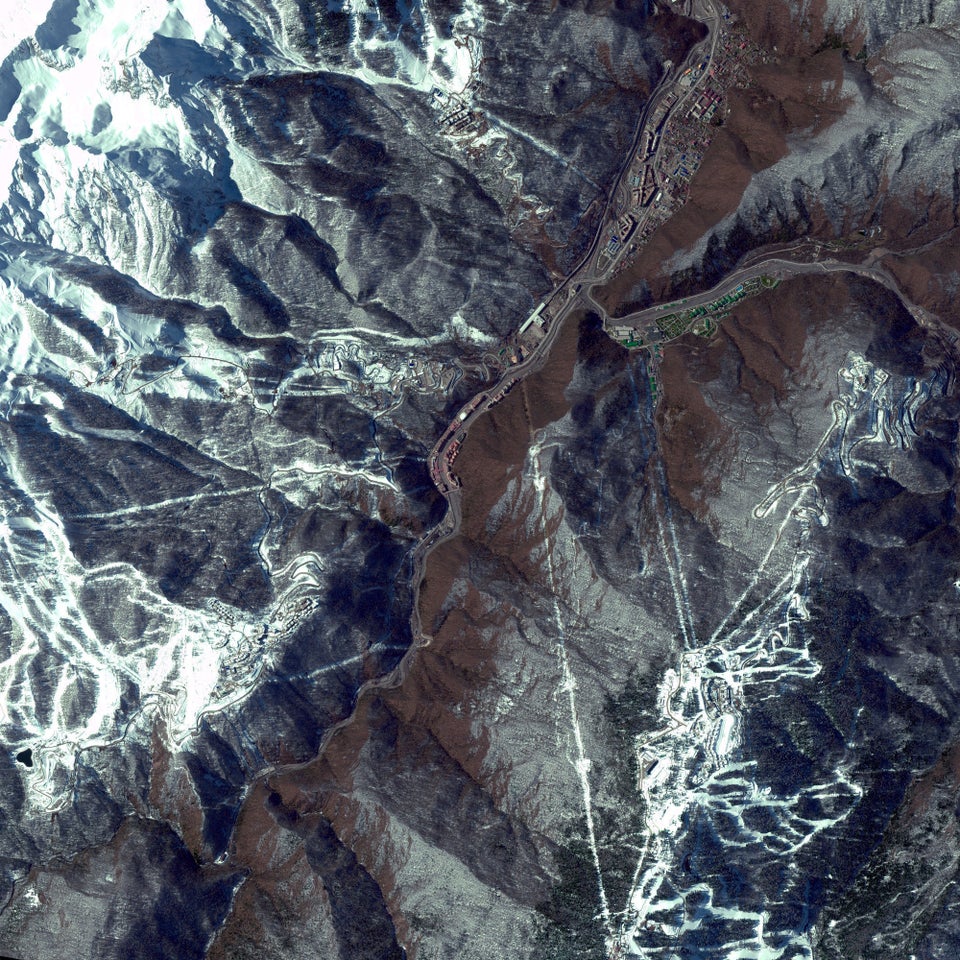 Aleppo, Syria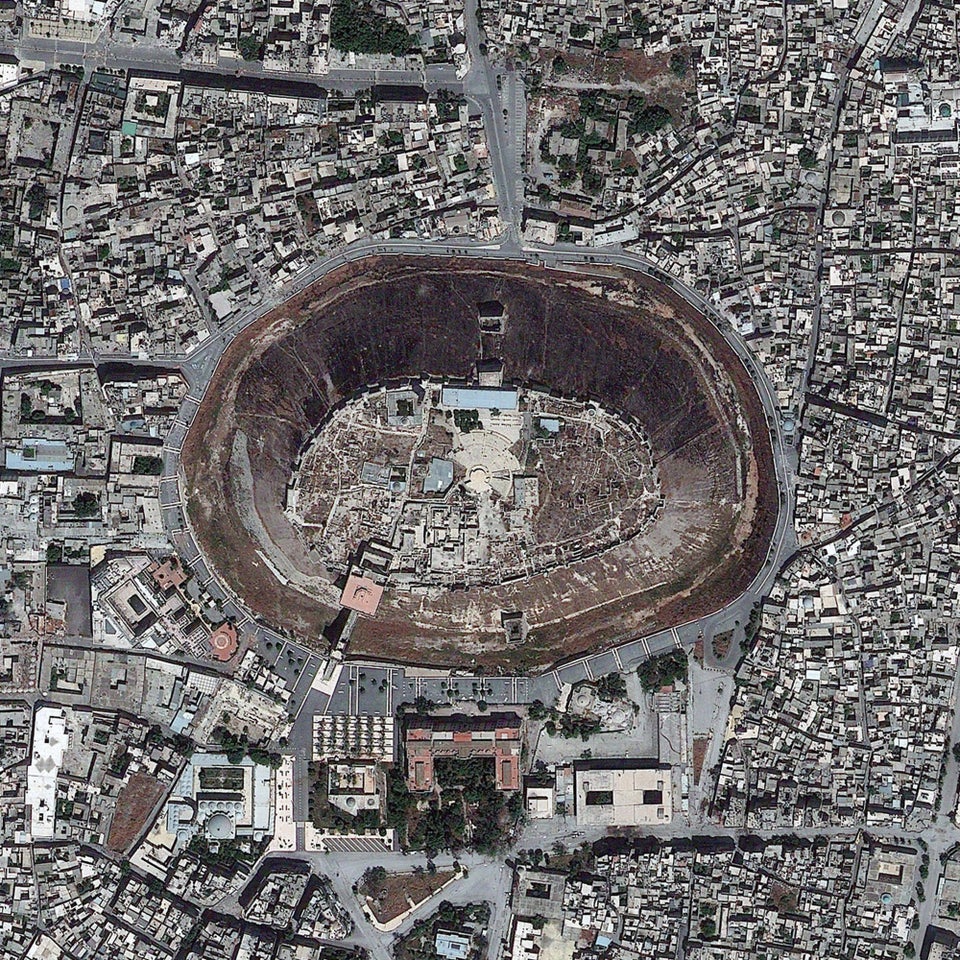 Hong Kong, China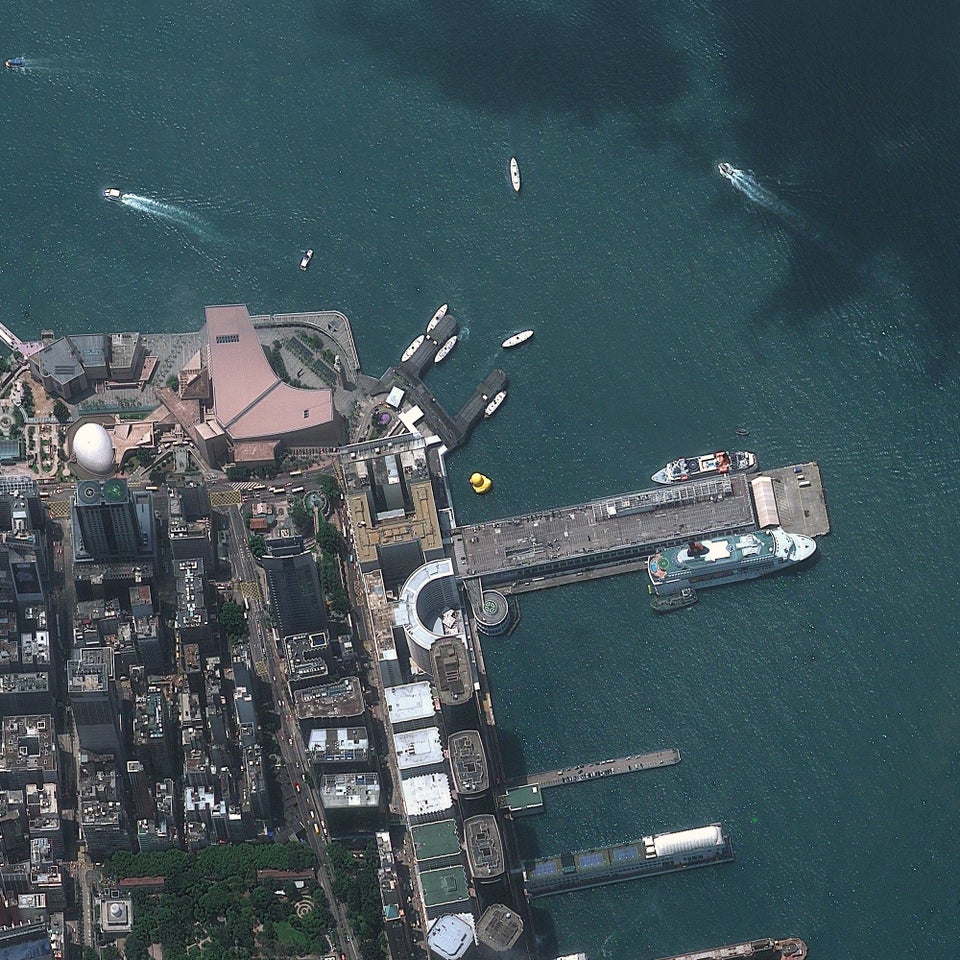 Belfast, Northern Ireland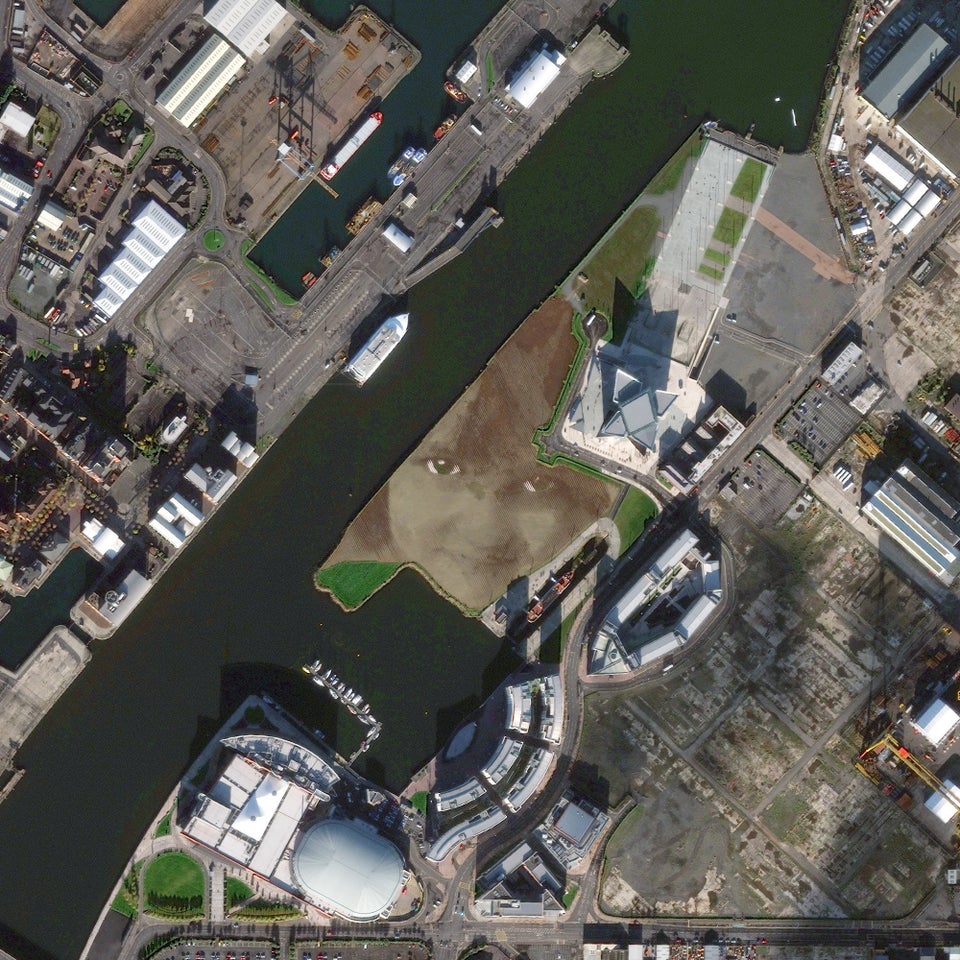 Australia, Great Barrier Reef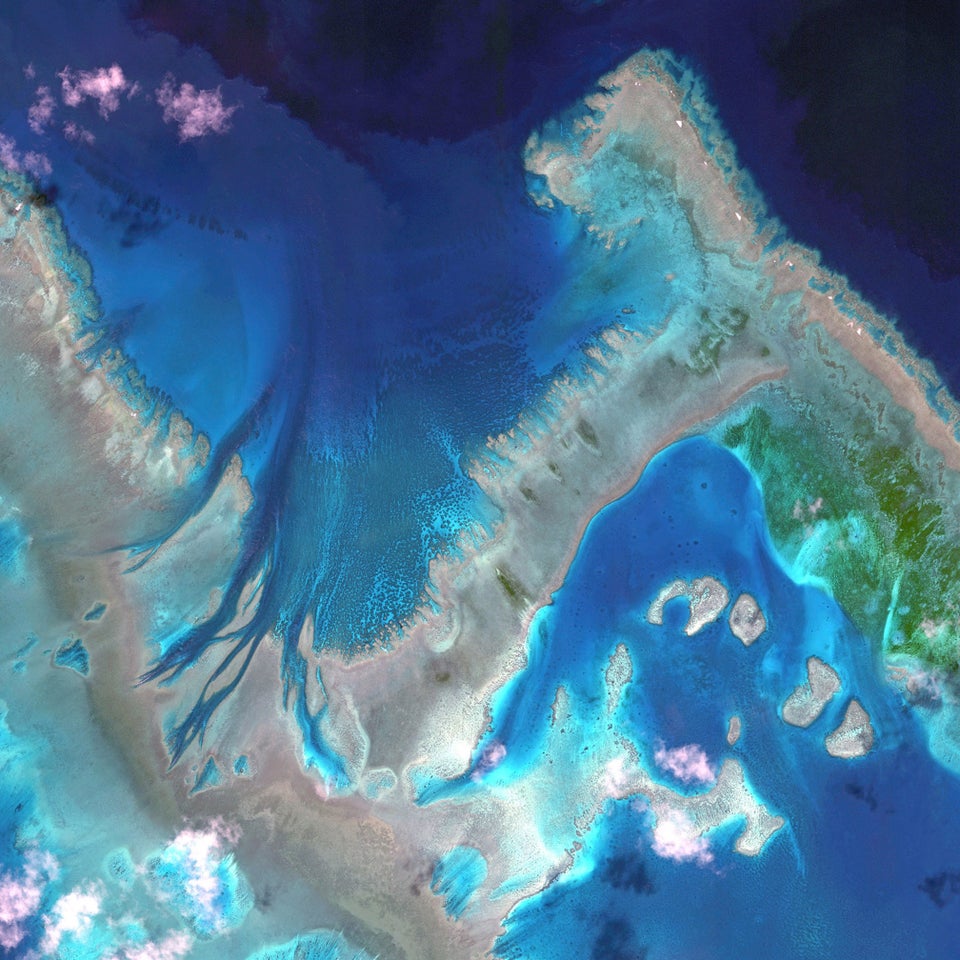 Xian, China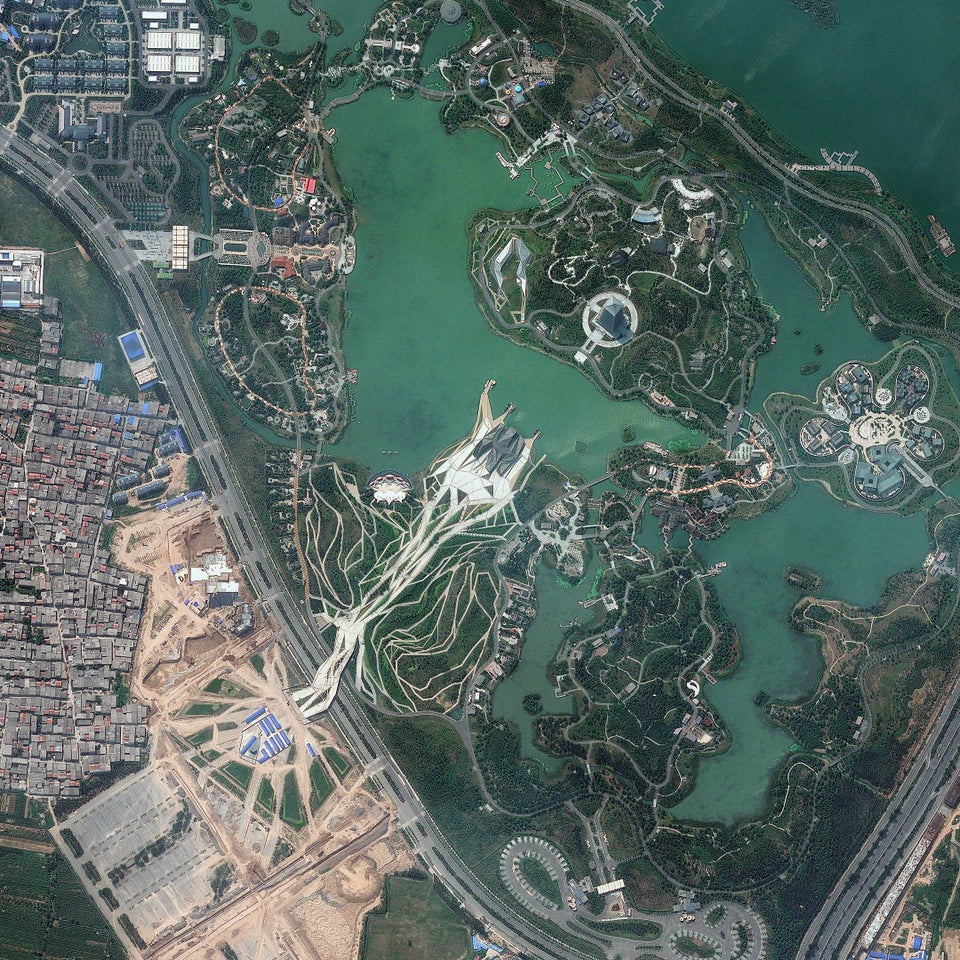 Cuanza River, Angola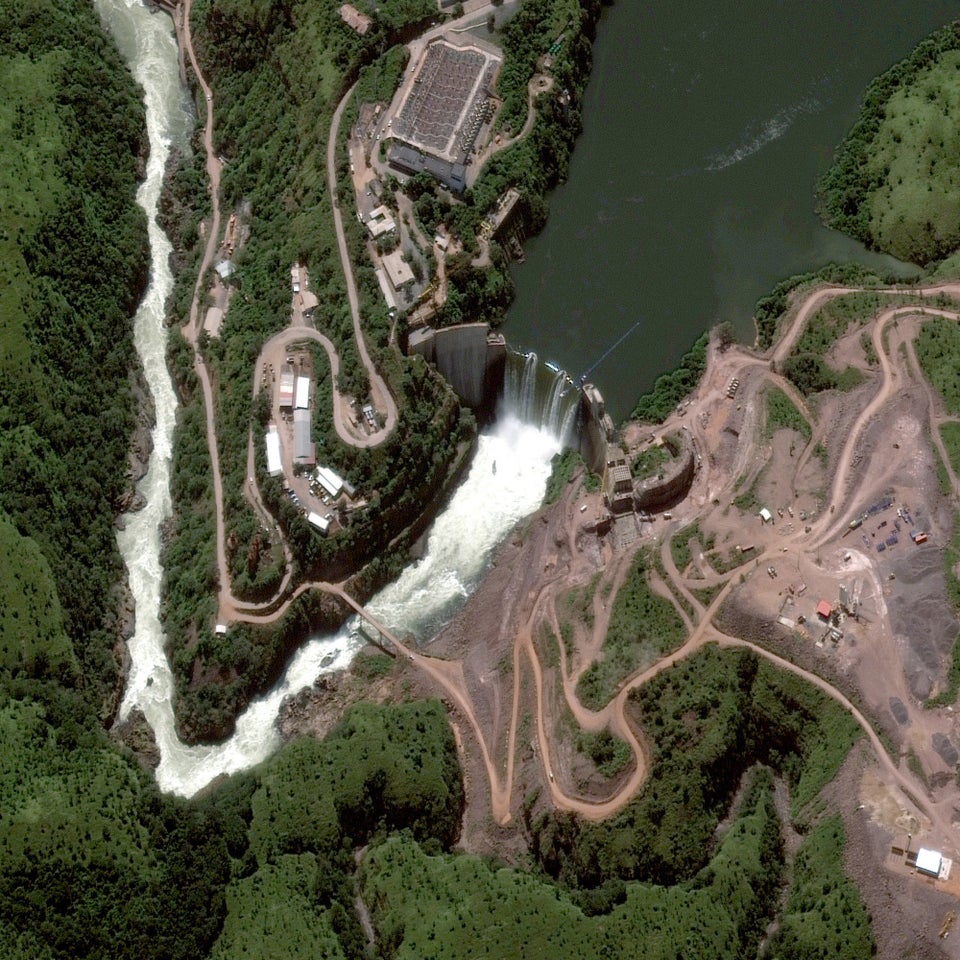 Related
Before You Go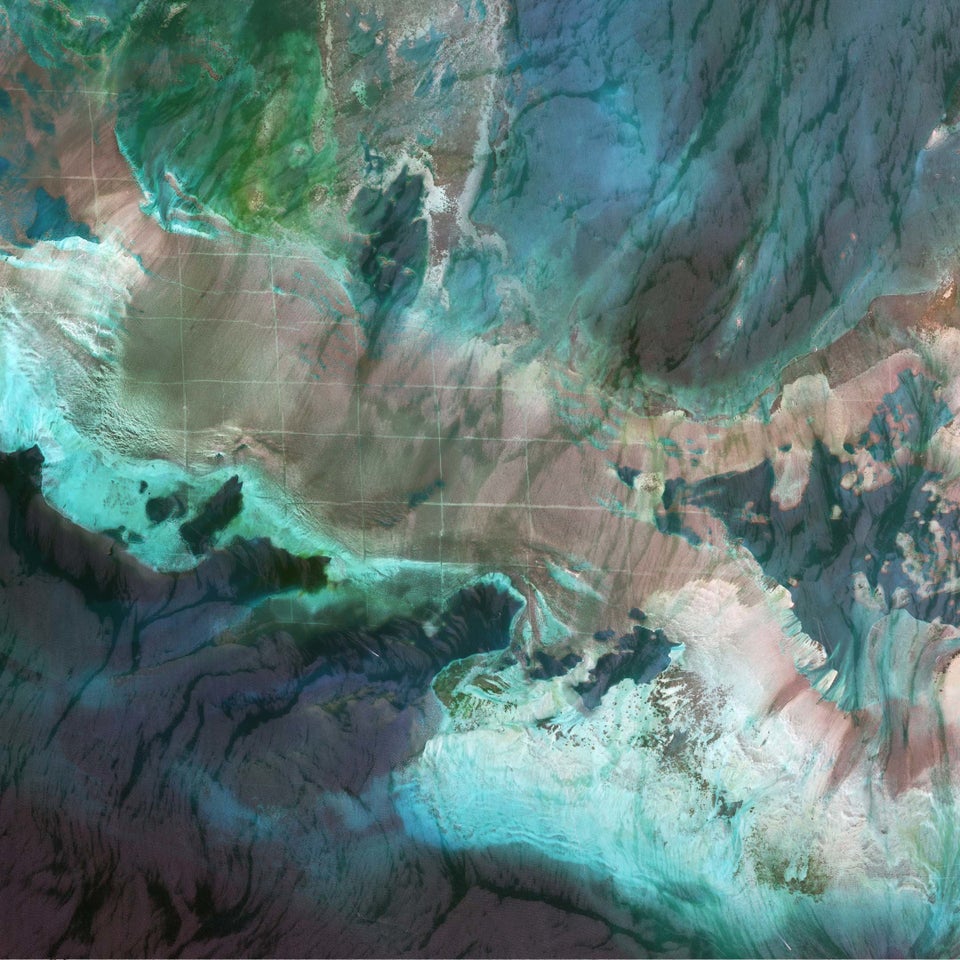 PHOTOS: Top Satellite Images Of 2012
Popular in the Community