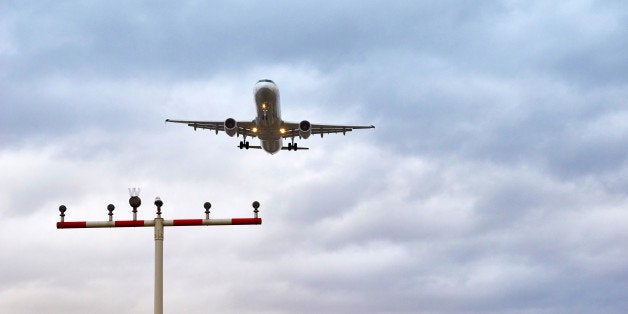 I have been thinking about this time last year, sitting on a beach in Bondi with my sunglasses on and a drink in hand. But how did I get here? A bloomin' long flight is what got me there!
I have always hated flying so it was to a big surprise when I fell in love with travel because I knew flying was not one of my strongest moments in my journeys. Now I simply put up with the plane bit in order to experience the journey itself! However, not all long-haul flights have to be miserable and there are certain things you can do to make the flight more enjoyable and stay feeling fresh.
Here are 6 tips for preventing boredom, dehydration, deep-vein thrombosis, sleep deprivation and more. So the next time you are imprisoned in a metal tube travelling thousands of miles above the earth just follow these simply tips...
1. Hydrate and health
Flying long haul is so incredibly bad for our health and many of us really don't understand why. Whether it is dehydration, tried muscles, deep vein thrombosis, lack of sleep and jet lag are just a few of the consequences to flying. But is you prepare yourself, get organised and follow some of these tips, it will make flying much easier on both the brain and the body. Make sure you stay hydrated above anything else whilst flying. Quadruple the amount of water you intake both before and during the flight - take an empty bottle with you and ask your flight attendants to fill it up throughout the flight. Top tip: don't drink alcohol on the flight -- it will dehydrate you even more!

2. Get comfortable
When it comes to surviving flights gadgets and gear really can make a difference. Whether it is an eye mask, neck pillow, headphones, earplugs or flight socks. They may be added weight but if you really want to get comfortable, relax and arrive looking fresh these small additions may be your saving grace. Also remember to wear layers and comfy trousers! Get an aisle seat or exit row so you can get up and walk around whenever possible.

3. Escape
When you travel long haul make sure you use the time to truly escape from reality. Get a schedule for your eight hours, decide on the films you want to watch, how many chapters you want to read in your book and listen to some classical music. It is also the perfect time to blank out and really escape the troubles you leave at departures. Getting a lot of work done is fine but it is rare in life that you may have eight consecutive hours in one stint where you can sit back, relax and escape.
4. Upgrade (if possible)
If you can, then do it! When traveling long-haul it is always worth asking when you check in about being upgraded to business or first class. Or if you travel a lot then there is no better time to use your frequent flier miles than when going long haul. The extra leg room, comfort and service makes for a more enjoyable eight hours...
5. Sleep
Make sure you get some sleep -- but also don't board the plane having slept for two minutes the night before as it is unlikely you'll step off the plane feeling refreshed from an eight hour flight having slept the entire way. Also bring your own neck pillow, it will really save yourself from neck cramp the day after!
However, if you don't sleep well on planes and you know you need to get some rest make sure you consider sleeping aids before the slight. Plan ahead and if you are planning to use sleep aids try them before you fly with them. Sleeping aids can vary greatly in how they affect individuals, so try them at home before you rely on them on the plane.

6. Travel light
As the prices of check in baggage goes up, many are dodging the check in cost and taking the full 10kg hand luggage with added handbag. But on long haul this is not only rarely an option but it also has consequences for the traveller. Anything that you take with you either goes under the seat in front of you and ruins your chances of a stretch mid-flight and if you put it up in the locker, you probably won't get anything out of it for eight hours because it's too much hassle.