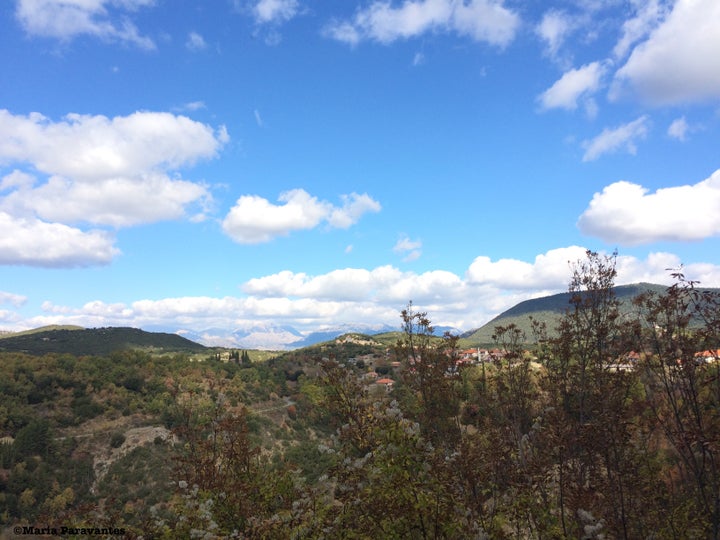 At a time when all talk is focused on overtourism and its unwanted "side effects", some people in Greece are actively doing something about it. Way before the term was coined and "sustainability" was just a buzz word, passionate individuals across the country decided to revive the long forgotten footpaths of yesteryear and breathe new life into remote communities while "creating" in the process a highly lucrative tourism "product".
Hiking tourism is gaining momentum in Greece as was evident during the 1st Greek Trails Conference held together with the 3rd European Leading Quality Trails meeting in the mountain village of Vytina, Peloponnese, last weekend.
What started out as one man's crazy idea grew to become - with the help of volunteers - the first certified trail in Greece, the Menalon Trail, paving the way for other similar initiatives across the country to follow suit.
The Menalon Trail, a network of eight footpaths spanning 75km of forests, valleys and rivers, and named after the mountain range connecting the regions of Arcadia and Gortynia in the Peloponnese, is the first hiking route in Greece to receive European certification and be placed among the Leading Quality Trails (LQT) – Best of Europe.
An initiative of the European Ramblers' Association (ERA), an umbrella group hosting 59 walking organizations from 34 European countries and some 3 million individual members, LQT certification involves a series of strict inspections, criteria and ratings that ensure the demands of hikers are met, such as safety, infrastructure, landscape, cultural points of interest, accurate mapping and signage.
What does that mean? Well, hikers, trekkers and walkers from across the globe know what to expect: a rewarding experience that will offer exercise, interesting sites, compelling landscapes, accessibility and safety.
To take this one step further, Greek destinations wishing to tap into the vast tourism potential of hiking and climbing must be able to offer specialized accommodation which includes catering to the needs of hikers, like serving early breakfast, healthy eating options, transfers to and from walking paths, knowledgeable guides and contact with local customs and traditions.
The Menalon Trail is not the only hiking route in Greece. Dozens of similar footpaths across the country and on the islands are open to nature lovers, avid walkers, hikers and trekkers - offering in one word: experiences.
A Trek in the Right Direction
While hiking one section of the Menalon Trail, we experienced Greek nature in all its wonderful glory, we met villagers who smiled and offered fascinating tales, we sampled traditional dishes, we drank local wine, saw cute dogs sniffing out truffles and heard hopes of life coming back to the villages, many of which have long been abandoned.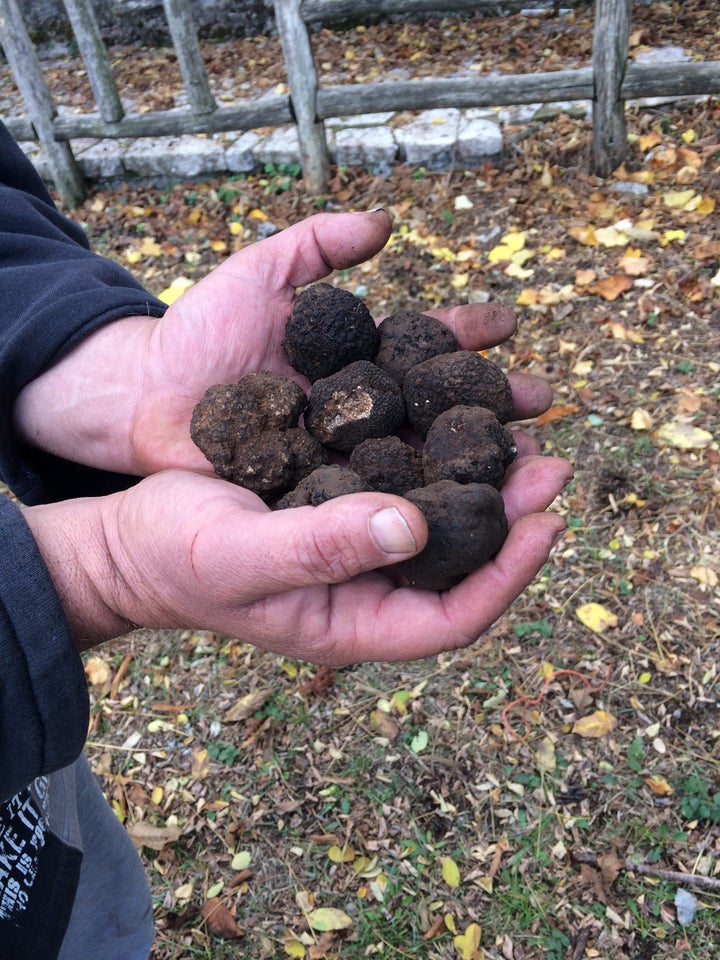 So, Greek politics and community micro-politics aside, the 1st Greek Trails Conference was not so much about the Menalon Trail and its creators' persistence, nor about the know-how and precious insight offered by similar initiatives on Andros, Sifnos, Evia, Epirus, Aegina and Kythira, to name a few, but about how each individual can make a difference, about locals doing something about their homes and futures, about tapping into the wealthy resources handed down to us by Mother Nature and our forefathers, about safeguarding this legacy, about persisting in times of empty promises and elusive funding, about relying on our own resources and not expecting the government to do "something about it".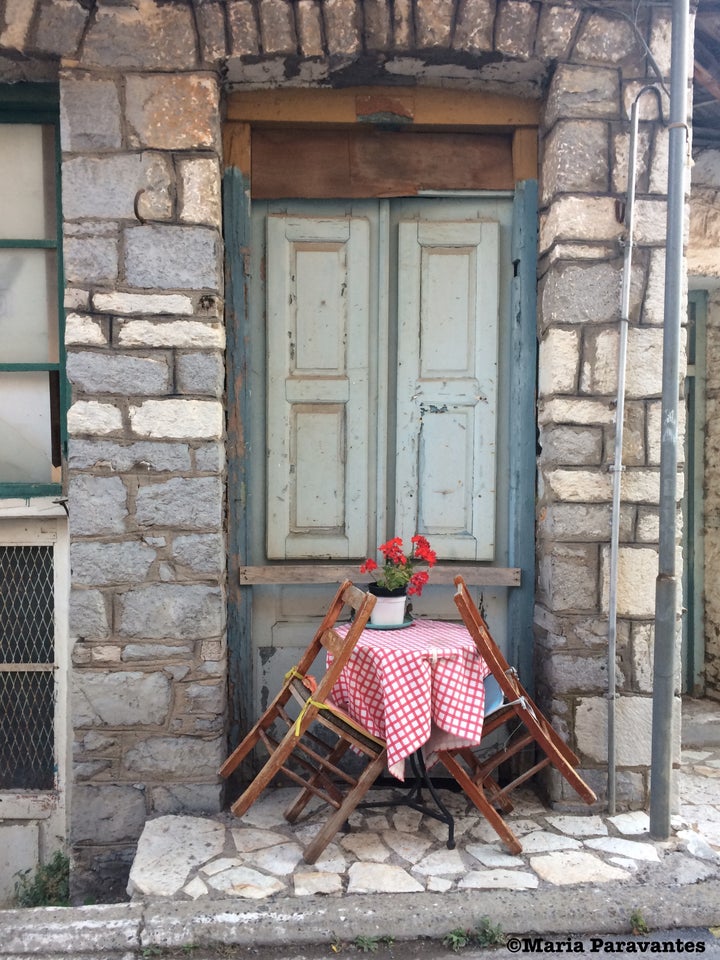 For those not familiar with the Greek mentality, this is a grand step. Forever, the majority of Greeks have expected the government to "do something" about anything and everything as if they are exempt of any responsibility. In these times of crisis, however it's now becoming clearer than ever that the government cannot and will not, and in many cases should not. In view of this stark reality, people are getting together and taking the future in their hands. They are actively - albeit slowly - making "all-year round" tourism happen, creating jobs and re-populating dying towns and villages while protecting the environment, preserving traditions and promoting local agro-products.
Some 15 years ago, the villages of Arcadia were silent and dark. Today, there are options, young people are choosing to return, hotels are upgrading their hospitality, shops are promoting local products, and lost traditions are re-emerging. The decision announced last weekend to launch a two-year hiking guide studies program in the remote village of Stemnitsa is a dynamic first step.
Popular in the Community