If this is the new normal, it's not OK.
Ava's Cupcakes in New Jersey has baked up a special cupcake to celebrate the recent election, and it's a scary look at the potential future ahead of us.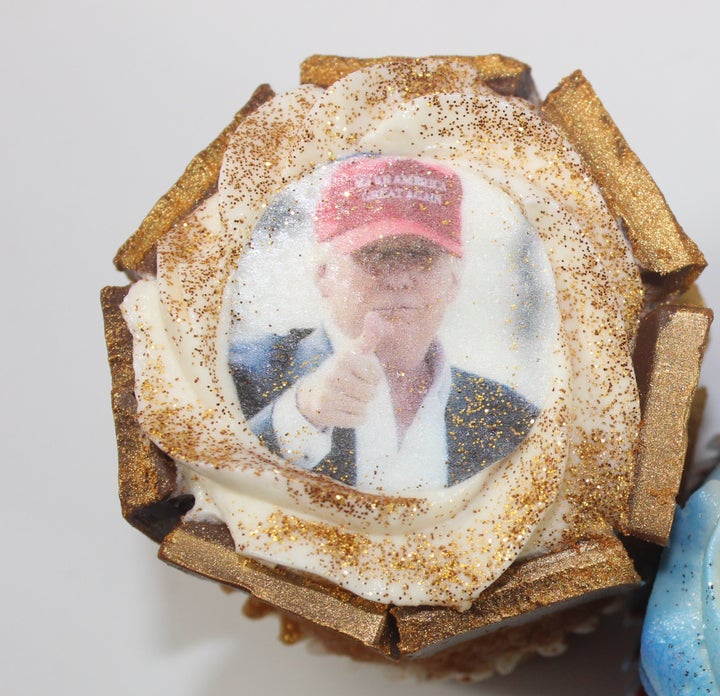 The cupcake features a classic vanilla cake ― of course ― adorned with an infamous "wall" made of milk chocolate. Yep, you read that right, a wall. It is stuffed with a cherry center, a dark reminder of an infamous comment Trump made during his campaign. The cupcake is topped with an edible image of Trump wearing his famous "Make America Great Again" red cap. Oh, and the whole thing is completely covered in edible gold.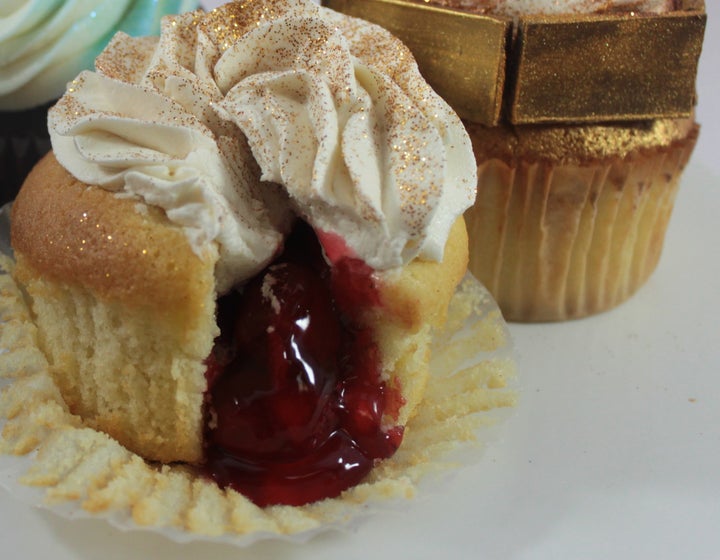 Michelle Spell, the baker behind these cupcakes, created them as a nod to the election and hopes the cupcakes will add "a fun, sweet element to any election party." She acknowledges that she wanted to add an element to the cupcake that was synonymous with the Trump campaign, which is why she added a wall made of chocolate. Of course.