WASHINGTON ― The Trump administration detained more than 680 immigrants last week in a series of raids around the country, Department of Homeland Security Secretary John Kelly said Monday.
Kelly said the "targeted enforcement operations" ― the government seldom uses the word "raids" ― took place in the Los Angeles, Chicago, Atlanta, San Antonio and New York City areas. About 75 percent of the immigrants arrested had been convicted of a crime, although the government did not release a full breakdown of what those crimes were, or how many were related solely to immigration.
Kelly repeated Immigration and Customs Enforcement officials' claim that the arrests were "routine." But immigrant rights advocates say there has been a clear uptick in enforcement activities, and that President Donald Trump is following through on new deportation standards that put nearly every undocumented immigrant at greater risk.
On Monday, the president referenced his pledge to crack down on unauthorized immigration.
"We're getting them out, and that's what I said I would do," Trump said in a press conference with Canadian Prime Minister Justin Trudeau, referring to "hardened criminals" arrested by ICE. "I'm just doing what I said I would do when we won by a very, very large electoral college vote."
Trump went on to say that he had promised "to get the bad ones ... and that's exactly what we're doing."
"I think that in the end, everyone is going to be extremely happy, and I will tell you right now, a lot of people are very, very happy right now," he said.
Kelly said Trump "has been clear" that deporting undocumented immigrants is a critical mission of the DHS, "with a specific focus on those who pose a threat to public safety, have been charged with criminal offenses, have committed immigration violations or have been deported and re-entered the country illegally."
Immigrant rights advocates said ICE picked up some individuals who had not been the target of the raids, although they are still determining details of what happened.
They also rejected the idea that ICE was acting no differently under Trump than it did under former President Barack Obama. The previous president set a narrower standard for who would be a priority for deportation.
"It's a horrific overreach that will separate families, destroy lives and undermine the American dream for U.S. citizen children and immigrants alike," Sulma Arias of the Center for Community Change and Fair Immigration Reform Movement said on a call with reporters earlier Monday.
"Most of these people are not a threat," she added. "Those with no convictions are being picked up, most are for minor crimes. The deportation punishment is mean and vindictive and un-American."
ICE officials said in a statement that the agency "does not conduct sweeps, checkpoints or raids that target aliens indiscriminately." They added that some of the people arrested will be prosecuted for illegally re-entering the country after being deported, while others will be deported or go through removal proceedings. The agency acknowledged that some of the people arrested may not have been the target of the enforcement operations, and said ICE sometimes encounters additional suspects and evaluates them for arrest on a case-by-case basis.
"Reports of ICE checkpoints and sweeps are false, dangerous and irresponsible," officials said in the statement. "These reports create panic and put communities and law enforcement personnel in unnecessary danger. Any groups falsely reporting such activities are doing a disservice to those they claim to support."
This article has been updated with comments from ICE officials.
Support HuffPost
The Stakes Have Never Been Higher
Before You Go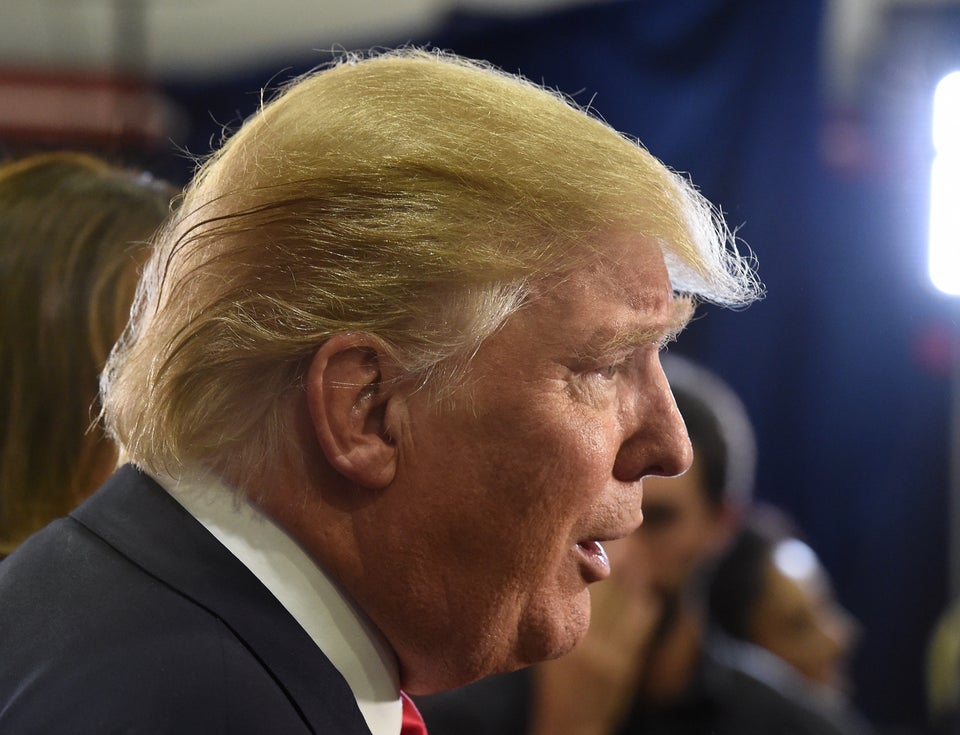 How Donald Trump Talks About Undocumented Immigrants
Popular in the Community