The Department of Justice confirmed in a Friday court filing it had no evidence to support President Donald Trump's claim that former President Barack Obama wiretapped Trump Tower during the presidential campaign.
Trump first made the accusation in March, and Obama refuted it. The White House tried to say Trump wasn't explicitly referring to a wiretap, but James Comey, the former FBI director fired by Trump in May, also asked the Justice Department in March to refute the claim.
In a Friday court filing in a public records lawsuit brought by a nonpartisan watchdog group seeking documents related to the alleged wiretap, Justice Department lawyers and officials said neither the FBI nor the department's national security division had any evidence there was a wiretap.
"Both FBI and NSD confirm that they have no records related to wiretaps as described by the March 4, 2017 tweets," the lawyers wrote. "FBI again confirmed that they do not have any such records by consulting with personnel knowledgable about Director Comey's statements and the surveillance activities of the FBI."
"The FBI and Department of Justice have now sided with former Director Comey and confirmed in writing that President Trump lied when he tweeted that former President Obama 'wiretapped' him at Trump Tower," Austin Evers, executive director of American Oversight, which filed the public records suit, said in a statement.
Comey had addressed the allegation when he testified before Congress in March, saying he had no evidence it was true.
"With respect to the president's tweets about alleged wiretapping directed at him by the prior administration, I have no information that supports those tweets, and we have looked carefully inside the FBI," Comey said at the time. "The Department of Justice has asked me to share with you that the answer is the same for the Department of Justice and all its components, the department has no information that supports those tweets."
In a declaration, G. Bradley Weinsheimer, the director of risk management and strategy in DOJ's national security division, also said there were no records detailing an alleged wiretap of Trump's residence. David Hardy, chief of the record management section, said the same in a declaration, adding the FBI had confirmed the lack of records with people knowledgeable about surveillance "out of an abundance of caution.
Before You Go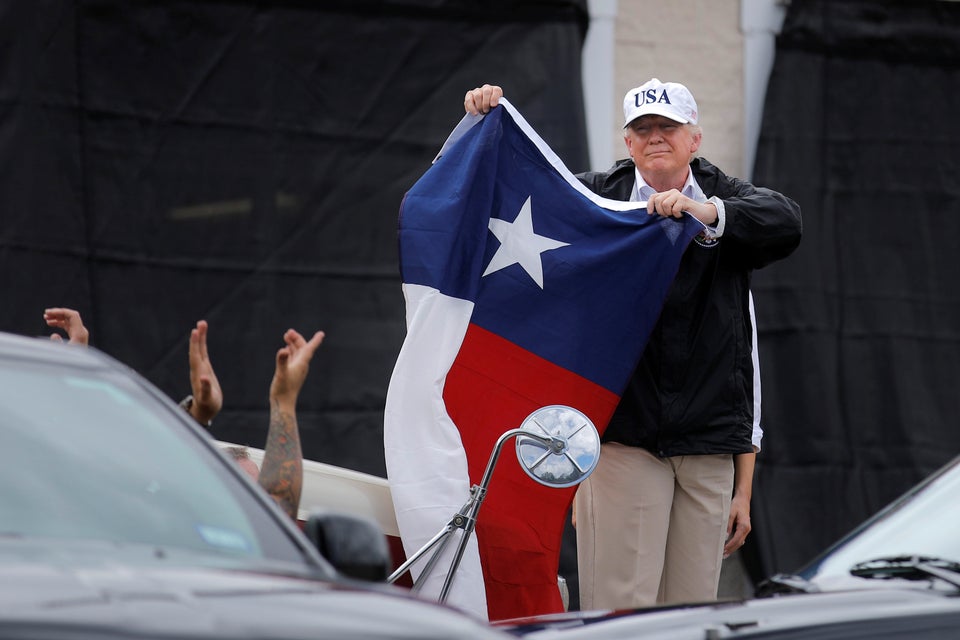 Trump Surveys Hurricane Harvey Damage
Popular in the Community