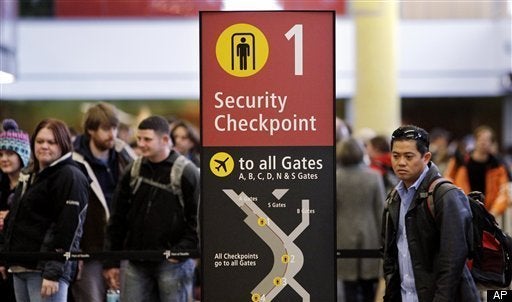 With three young children and a husband, you would think that the last thing a successful entrepreneur like Caryn Seidman-Becker would want to do is invest in the bankrupt biometric security company CLEARcard. But she did. Along with her business partner Ken Cornick, they bought 40% of the business. The duo then was able to round up a group of investors who also believe in CLEARcard's return, and they invested the additional 60% to get the company up and running. Wanting to make CLEARcard 2.0 a success, they assembled an executive team that reads like a who's who of the aviation industry, which include David Neeleman, the Founder of JetBlue and the Honorable Secretary Chertoff, who served as Secretary of the U.S. Department of Homeland Security from 2005 to 2009.
CLEARcard, the brainchild of Steven Brill, went bankrupt in June 2009 to the dismay of its 200,000-plus customers. Many who renewed their annual membership just hours before the company quietly (but not gracefully) shut down.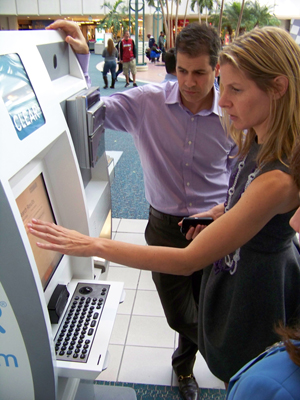 Basically, the way CLEARcard works was this:
Subscribers paid an annual $199 fee and filled out an extensive application that included some high-tech biometric requirements involving iris scanning, finger printing, copies of government-issued IDs, and a Lexus Nexus background check.
In exchange for giving CLEARcard this extensive, and very personal information, subscribers would get an encrypted identity card that would give them the privilege of going through the CLEAR lane at participating airports.
At the start of the security check, a friendly CLEAR concierge would greet subscribers. Then, subscribers would insert their CLEARcard into a biometrics machine and would have to verify their fingerprints and iris by looking into the kiosk and placing their index finger on a scanner. IDs would also be checked.
Going through this simple procedure would get subscribers past the first manual security check at TSA called the Travel Document Checker. That is where the line can become a snaking slow-paced procession leading to a Transportation Security Officers who is manually checks passengers' IDs by using a black light and magnifying loupe.
Once confirmed by the system, the CLEARcard member was then taken to the front of the security line where the concierge assisted him or her with getting luggage onto the x-ray machine. It didn't allow members to bypass the security metal detectors, or rude TSA officers, but it did move them past the first level of the security gauntlet at airports. The first stage happens to be the most time-consuming part of the process.
To some, paying to get in front of the security line was not worth the $199 annual fee. But there were over 200,000 people in the United States that believed that getting through security, having assistance with baggage, and being greeted by a friendly CLEAR concierge was worth the money. I was one of them. And so was Caryn Seidman-Becker. So much so that she rallied Ken Cornick and a troop of investors to join her crusade to get CLEARcard up and running again.
After months of negotiations and investing millions of her own money, it looks like Ms. Seidman-Becker might succeed. The drawback is that CLEARcard is only in two airports right now: Orlando and Denver. That does not help most of the travelers across the United Sates. But Ms. Seidman-Becker is convinced that CLEARcard will be in 12 more airports in the next 12 months. Her focus in on the major metropolitan airports on the east and west coast. Before CLEARcard went bankrupt in 2009, it was in 18 airports across the United States.
Adding a feminine touch to the all-so-male world of air travel, Ms. Seidman-Becker is doing a few things a bit different with the re-launch. First, she is giving all past CLEARcard subscribers their membership back. So, if you had time left on your membership, you get it back. That is great news for those who renewed just hours before the CLEAR crash. Next, she is offering a discount to sign up now and the CLEARcard covers children under eighteen at no additional cost, adding another family member is only $50. And finally, to entice new subscribers, membership won't be activated until there is a CLEARcard station at your airport, or if you fly through Denver or Orlando airport.
Ms. Seidman-Becker and her CLEAR team are working hard to bring back Service With a Smile to a part of air travel that has been wrought with rudeness and appalling behavior. As a frequent flier, I do hope that they succeed.