Here's a reminder to keep your seatbelt buckled at all times while flying.
A video went viral this week that shows sudden turbulence striking an ALK Airlines flight from Kosovo to Switzerland (see above).
Ten passengers were taken to a hospital for minor injuries. The flight attendant was in "absolutely good health," the airline told the network.
Before You Go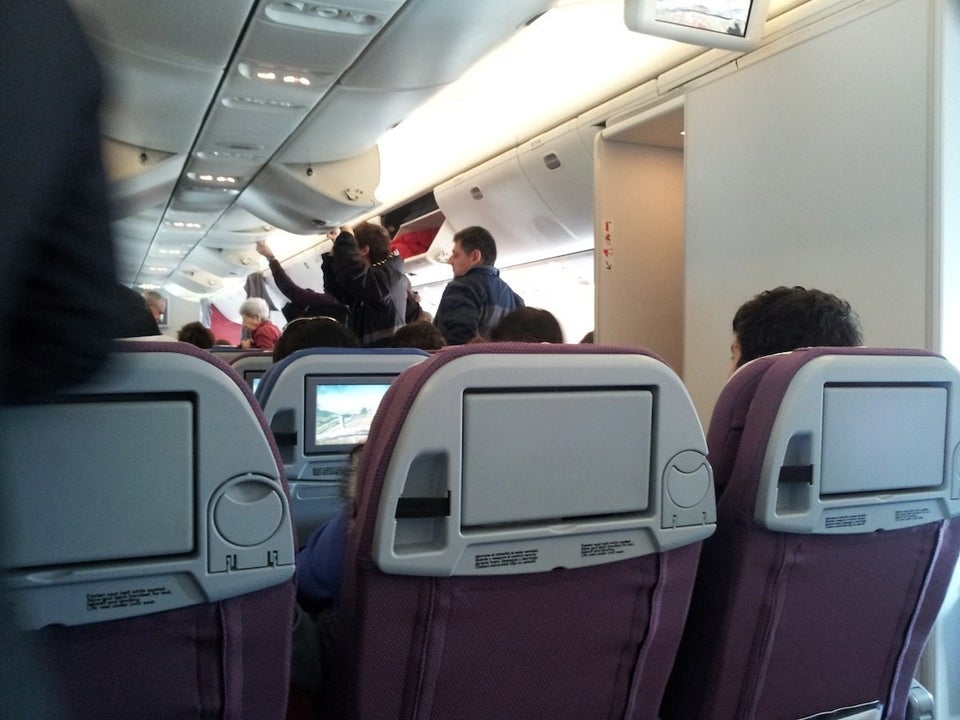 Flying Economy
Popular in the Community