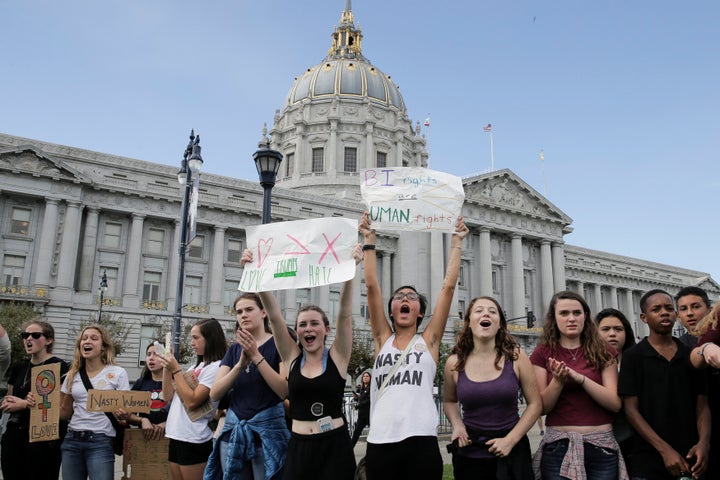 Tweet by tweet, post upon post, and petition after petition, Americans are voicing their views of government with the most powerful amplifier ever known: the Internet. Although we have lived with this tool for decades, the combined and continued acceleration of globalization and technology has opened the doors to government – while enabling fabricators of fake news – in ways that were inconceivable in the age of AOL dial-up. But how can we translate those clicks into consequences, and separate facts from fiction?
Our statehouses and the people we put there to represent us have the potential to exert incredible influence. But accessing honest information about their actions on immigration, criminal justice reform, or other vital issues facing our communities is unnecessarily inaccessible to most Americans.
Unless you have enough money to hire a lobbyist, which few people do, it's easy to be cut out of the entire political process. Few people have the capacity to attend every hearing, in person or online, for its full duration to decode their representative's record on the issues they care about.
That is the sign of a broken system. One that favors the powerful, wealthy, and well connected. This is changing, thanks to a small group of passionate young people hell-bent on shocking the status quo and we are proud to call them partners. Our vision is to let all Americans into the halls of government. We want to empower everyone to influence the political process by harnessing the power of modern online organizing tools.
Today, we are announcing plans to take a smart video search engine for state government called Digital Democracy to the national level. Digital Democracy is a searchable, shareable video platform designed so any citizen or advocacy groups can easily engage in the democratic process.
People no longer need to travel hours to their statehouses, or know the names of every legislator and bill number, to keep tabs on where their elected representatives stand on important issues. You can type in a keyword like, "sentencing reform" or "veterans," and find listings for hearings where that word was spoken. The video and transcripts of the specific part of the meeting can be shared.
Organizations like the Family Care Network, who help foster children along California's Central Coast, don't have the funding to hire expensive lobbyists. Before Digital Democracy, Founder Jim Roberts had to drive five hours to just to sit in on hearings that might have been relevant. Now, Jim doesn't need to leave his office to stay on top of bills and hearings on foster care. He can search, watch and clip relevant sections on his computer, and then use social media to mobilize advocates.
Criminal Justice reform is an issue dominating headlines in New York but despite the energy of advocates, progress has been slow. The New York Senate and Assembly both produce transcripts of their floor sessions and public meetings. But they are not comprehensive, are difficult to find, and many times up to six months late. This makes timely engagement from passionate New Yorkers nearly impossible and shuts most advocates out of the law-making process. Thanks to Digital Democracy, this changes.
We need government to be open, willing to engage with all citizens, and provide the right tools to bridge the gap between people and power. Technology has the power to bring real political influence within the reach of all Americans, breaking the dangerous monopoly of the wealthy and well-connected on information and access.
Government has made civic engagement for many Americans a painful exercise. We are working to develop a more responsive government. And we are just getting started.
Popular in the Community