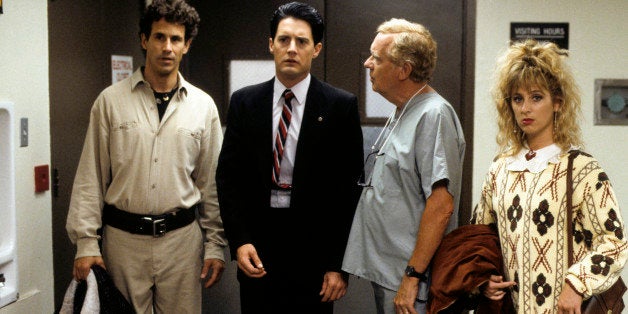 Fans of the cult hit 1990s TV series "Twin Peaks" now have even more reason to be excited: In addition to the show's return to air in 2016, co-creator Mark Frost has penned a book, The Secret Lives of Twin Peaks, to provide background for viewers on their favorite characters and unresolved plot holes.
The book, to be published by Flatiron Books in late 2015, will give fans a chance to catch up on what's transpired in the years between the original series and the new series, which will be set 25 years later. The book will also include a more in-depth examination of the mystery at the heart of the original series.
"Twin Peaks" has made its mark in the literary realm before, with previous books associated with the show, including The Secret Diary of Laura Palmer (1990), written by co-creator David Lynch's daughter Jennifer Lynch and The Autobiography of F.B.I. Dale Cooper: My Life, My Tapes (1991), written by Frost's brother Scott Frost. Much like The Secret Lives of Twin Peaks, these earlier officially endorsed "Twin Peaks" books allowed fans to delve deeper into the world of the show, uncovering vital background information about the characters and the mystery surrounding them. By using the official books of the TV series as crucial additional material rather than typically subpar novelizations, Frost and Lynch are weaving them more closely into the world of the show -- a savvy marketing move, as well as an intriguing expansion of the borders of their creation.
Calling all HuffPost superfans!
Sign up for membership to become a founding member and help shape HuffPost's next chapter