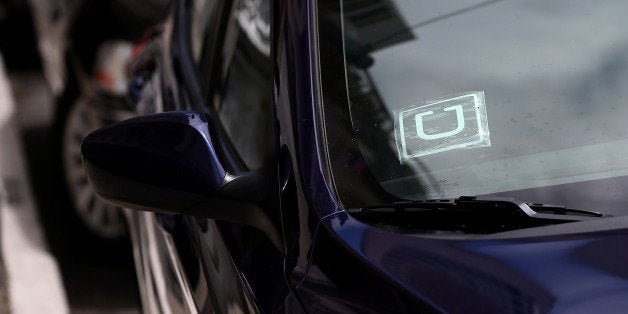 (Reuters) - Ridesharing company Uber suspended its operations in the U.S. state of Nevada late on Wednesday in a setback that it said would cost nearly 1,000 jobs.
Companies such as Uber allow passengers to summon cars using apps on their smartphones, rather than calling a taxi company, and have gained popularity in dozens of U.S. cities over the past few years.
But they face opposition from taxi companies and some officials who argue the upstarts do not face the same stringent regulations as do traditional cabs, and insurance companies want their drivers to carry more expensive insurance policies.
Uber's decision to temporarily suspend its service in Nevada came after a legal setback.
On Tuesday, a Washoe County District Court issued a preliminary injunction preventing the company from statewide operations, siding with Nevada over regulatory concerns in a case that was referred to the court by a split panel of the state's Supreme Court, the Las Vegas Review-Journal reported.
"It's unfortunate that Nevada is the first state in the nation to temporarily suspend Uber," spokeswoman Eva Behrend said in a statement, adding the shut-down would cost nearly 1,000 jobs.
"We remain committed to working with Nevada's leaders to create a permanent regulatory framework that affords Nevadans the flexibility and innovation offered by Uber," Behrend said.
Requests for comment were not immediately returned by Nevada's Attorney General's office.
(Reporting by Eric M. Johnson in Chicago; Editing by Pravin Char)

Related
Popular in the Community