The Ukrainian daredevil who goes by the name Mustang Wanted and is known for climbing to baffling heights above Kiev has a fresh compilation of his feats out this week. Much like his previous efforts, the 27-year-old scales cranes, rides trains, and takes a variety of selfies with his friends atop some of Kiev's skyscrapers. It's terrifying.. and fascinating.
The videos and photos of his nerve-wracking exploits have made Mustang Wanted something of a superstar in the YouTube sub genre of incredibly cool, but needlessly dangerous urban exploring. Along with "Russia's Spiderman" Kirill Oreshkin, Mustang is one of the most renowned urban climbers on the internet, racking up millions of views for his videos and even being featured by Esquire magazine in January.
While Mustang's fame has been on the rise, his country has descended into crisis, a development that has presented a new medium for the daredevil's photography skills. In a series of eye-catching photos on his website, Mustang documented the explosive protests that have spread across Ukraine in recent months.
The images of hurled bricks and burning cars are beautifully composed, showing protesters' barricades and smoke-filled streets. They were posted in February 2014, the last one published one day after embattled Ukrainian leader Viktor Yanukovich fled the country for Moscow.
Should the daredevil shtick ever get old, these photos prove that there may just be a career as a photojournalist in Mustang's future.
Related
Before You Go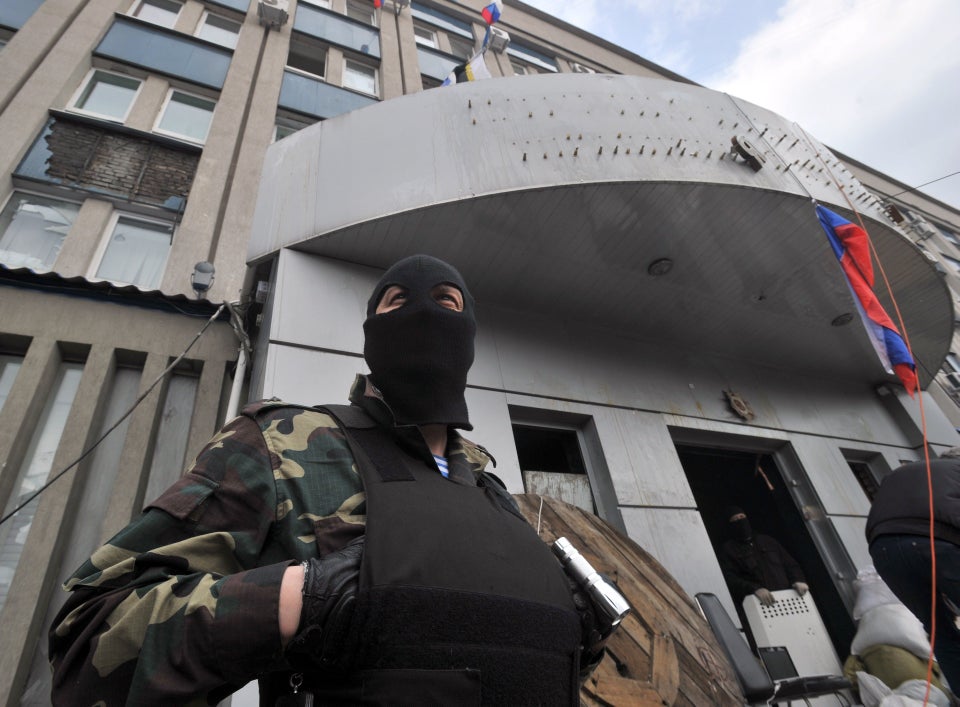 Trouble In Ukraine's East
Popular in the Community