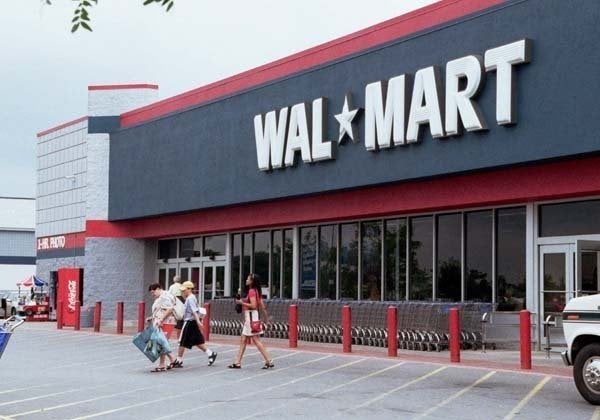 The Service Employees International Union (SEIU) is effectively shutting down its Wal-Mart watchdog group in order move its focus to larger more pressing legislative priorities, officials with the group say.
Wal-Mart Watch, launched in 2005, will give up its non-profit status and be incorporated under either the SEIU or its affiliate union, Change to Win. SEIU will target its resources and personnel toward issues like health care, tax policy and passage of the Employee Free Choice Act -- a policy cornerstone of the labor community -- while still focusing energy on the retail giant.
"A couple months before the election, if Barack Obama won, we decided we were going to stop talking about the problems and start solving them," said Andy Stern, president of the SEIU. "We set up Wal-Mart Watch to highlight the issues facing American workers as seen through the largest employer... Then we win this election, and a bigger voice than ours says, 'We have an economy that doesn't work for Main Street, it works for Wall Street, and we are going to do something about it.'"
Indeed, the move by the SEIU underscores how much the labor community anticipates a new political landscape under the upcoming Obama administration -- one in which it can score legislative victories as opposed to fighting outside-government battles. Obama, for starters, had co-sponsored the 2007 version of the Employee Free Choice Act and has said he will sign the bill once it makes it through the next Congress.
But the move also reflects how far the dynamics have shifted in the public relations battles waged between the Wal-Mart and its detractors.
In the months and years following its founding, Wal-Mart Watch launched extensive campaigns designed to both shed light on, and facilitate change in, the retail giant's labor, health care, and environmental practices. Over the past year or so the group has won commitments from Wal-Mart in line with these objectives, including environmental considerations (for instance, becoming the nation's largest seller of incandescent light bulbs) and expanded prescription drug programs.
In June 2008, the New York Times Mike Barbaro reported that Wal-Mart Watch had commissioned a nine-page report proposing changes to the company's health care plans.
"It's fair to say we have been less in-your-face," David Nassar, the executive director of Wal-Mart Watch, was quoted as saying.
All of which, Stern says, is not to suggest that Wal-Mart Watch or SEIU are no longer interested in holding the retail giant's feet to the fire -- just that there are currently bigger battles to fight.
"Senator Max Baucus just introduced a health care bill with an employer mandate in it," explained Stern. "We would rather pass Max Baucus' bill than beat up on Wal-Mart for being a bad employer. If [Wal-Mart] goes in another direction right now, it's like, who cares? We'd rather pass the comprehensive health care bill. And if we do that will have solved the Wal-Mart health care problem anyways."
Calling all HuffPost superfans!
Sign up for membership to become a founding member and help shape HuffPost's next chapter