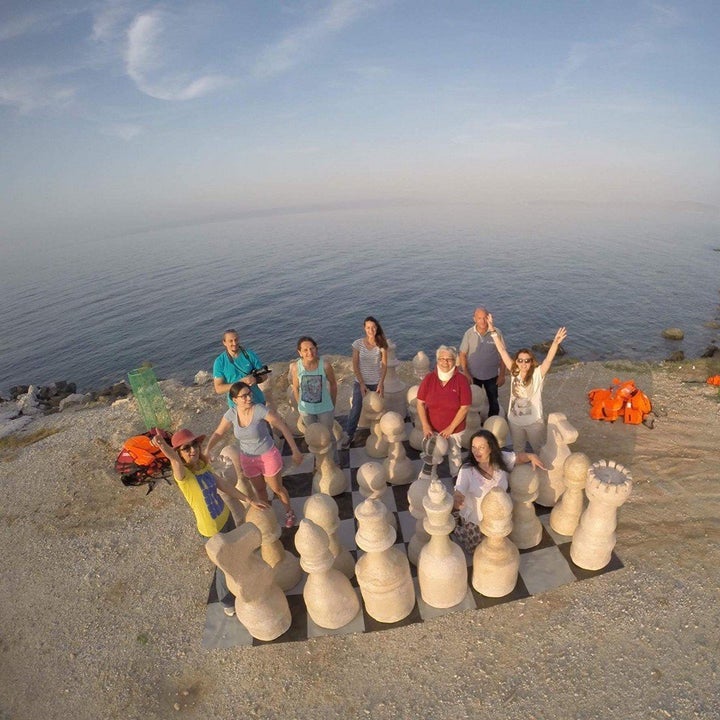 Talk about being strategic.
Students, staff and volunteers at University of the Aegean on the Greek island of Lesbos have taken the boats and life jackets left on beaches by migrants and refugees and have turned them into a giant chessboard.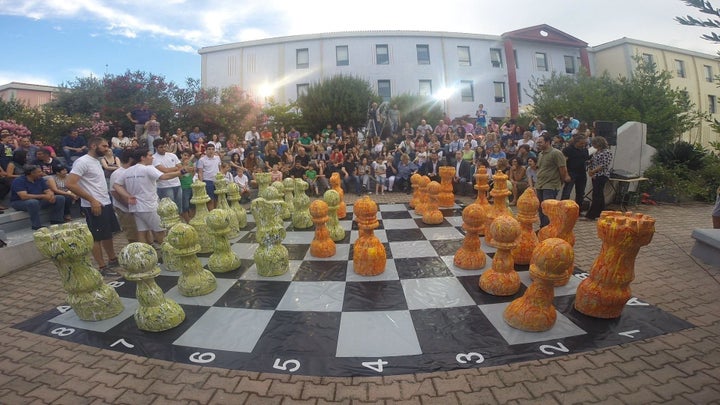 "It's a metaphor for the human struggle for survival, for a better life and prosperous future," Maria Chatziantoniou, who teaches in the environmental department at University of the Aegean, told The Huffington Post.
The Greek island is a common stop for people fleeing war in the Middle East. In fact, the island saw almost 450,000 refugees pass through during 2015 alone, the Guardian reports. People usually travel to the Greek island by boat, rest there for a time and then head deeper into Western Europe in search of a new life.
When people leave their homes for these long trips overseas, they bring very few possessions with them, many of which get lost while en route. When they arrive at Lesbos, they are often forced to leave their sea gear behind before making their way to other countries on foot. As a result, their discarded items like life jackets and inflatable boats flood the beaches.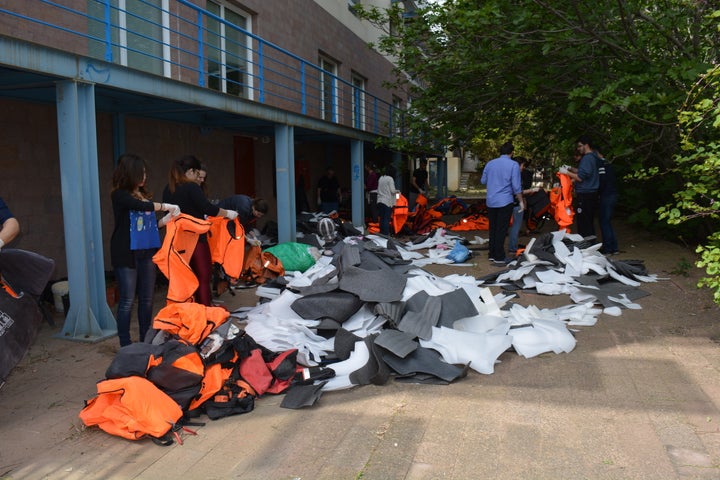 The outdoor installation, dubbed "The Global Chess Board" and located on the university's campus, was initially conceived by Fereniki Tsamparli, an artist and member of University of Aegean. It also includes the usage of discarded academic papers that act as a "fusion" between the students and the refugees and migrants.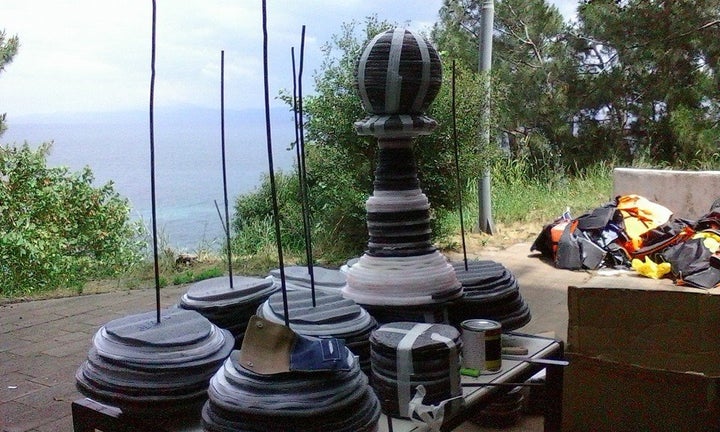 The chess pieces, which are roughly 4 feet tall, were shaped using the foamy interior of refugee life jackets and then were covered with pulp from the discarded paper. The board consists of plastic material derived from the boats and are covered by paper pulp as well.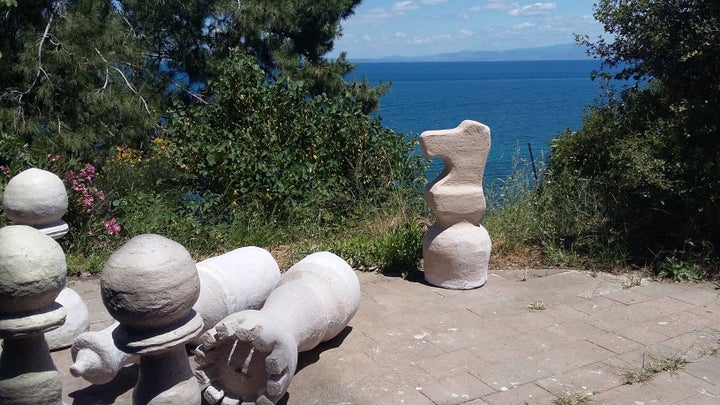 The colossal chessboard is available for anyone to use and the pieces are meant to reflect the thousands of people who have landed on the costs of the Greek islands looking for safety, peace and better future.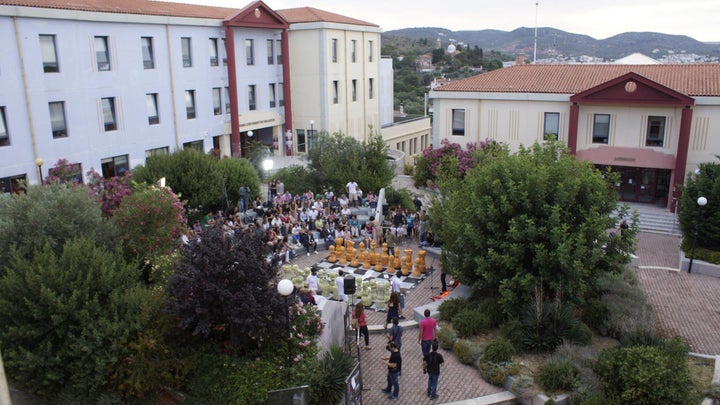 Yet, Chatziantoniou has another layer of symbolism she wants people to take away from the piece as well, telling HuffPost:
"That we can play by our own rules as long as basic human rights and the environment are respected."
Support HuffPost
The Stakes Have Never Been Higher
Related
Before You Go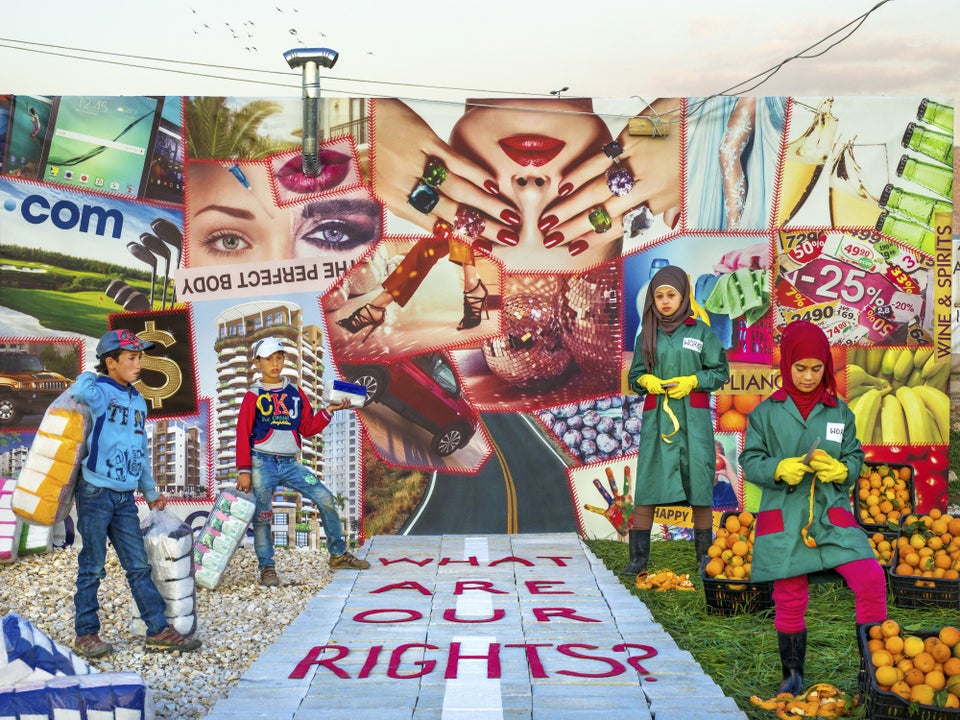 Child Refugees Stage Their Stories
Popular in the Community