Urban Outfitters just got a little less revolución-ary.
After drawing public criticism for offering shirts emblazoned with the image of Argentine-born guerrilla leader Ernesto "Che" Guevara, the company no longer appears to offer the product.
A total of 10 stores contacted by The Huffington Post said they no longer sell Ernesto "Che" Guevara shirts. The company's website also once offered Guevara posters and the biography "Che Guevara: A Revolutionary Life," written by journalist Jon Lee Anderson. Now, links that once led to the products' webpages on the company site say, "We're sorry. This Product is no longer available." The search term "Che Guevara" also no longer turns up any results on the company's website.
A New York-area Urban Outfitters employee said the men's department no longer stocked the shirt and that it wasn't available for order.
"I'm going to take a guess and say we don't have that anymore," the employee said.
Urban Outfitters did not respond to requests for comment on the status of the merchandise or whether a distinct decision had been made to stop selling goods with Guevara's image.
The clothing company was criticized last month for offering the Guevara merchandise after an open letter to Urban Outfitters CEO Ted Marlow by Thor Halvorssen of Human Rights Foundation appeared on The Huffington Post:
As a nonprofit organization dedicated to the defense of human rights, we would like to bring your attention to Guevara's bloody and anti-democratic legacy.

Although Guevara's image has appeared on countless items for consumption over the last few decades as a symbol of change for the better, Guevara's actual record is that of a brutal tyrant who suppressed individual freedom in Cuba and murdered those who challenged his worldview.
The letter excoriates Guevara for executing his enemies and helping implement communism in Cuba with Fidel Castro after the revolution they led defeated the Fulgencio Batista dictatorship in 1959.
Within hours of publishing the article, Halvorssen said a Twitter user told him that Urban Outfitters' website was no longer carrying Guevara merchandise. Planning to write a press release praising the company and its decision, Halvorssen says he called Urban Outfitters to get a statement. But he didn't get the response he expected.
"I got the single most bizarre phone call ever," Halvorssen told The Huffington Post. "They said that they had sold out of everything literally that day."
Guevara eventually left Cuba and traveled to Africa, then Bolivia, where he was killed in 1967 by Bolivian authorities with the help of the CIA for trying to replicate the Cuban revolution.
To his supporters, Guevara was a revolutionary hero and philosophical man of action with an unshakable commitment to socialist ideals. But Guevara is also reviled by many, who point to the same bloody past noted by Halvorssen. The Cuban-American community of South Florida, home to many exiles who fled Castro's revolution, especially disdains him.
"To me that guy is like a Hitler," a South Florida resident angry at Urban Outfitters for selling the T-shirts, told WSNV-TV News. "It pisses me off." (Watch the News 7 report below.)
Nevertheless, a picture of the Communist firebrand taken by photographer Alberto Korda became an iconic image of the left in the late 1960s.
But it's the T-shirt that pushed its way into international pop culture, with the shirts being particularly popular among youths.
The image's sale at stores like Urban Outfitters that cater to the relatively well-to-do likely would have dismayed Guevara, a rabid anti-capitalist who advocated firing nuclear missiles at the United States.
Before You Go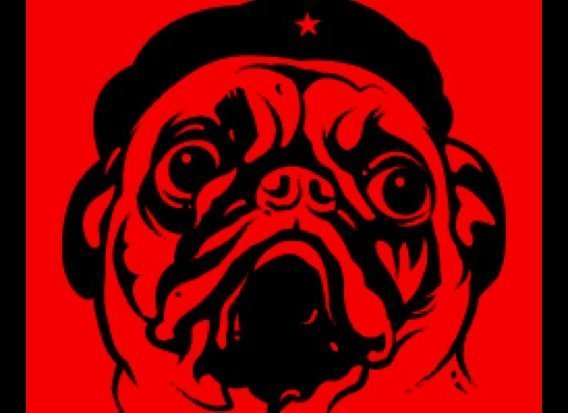 Che Guevara T-Shirts
Popular in the Community