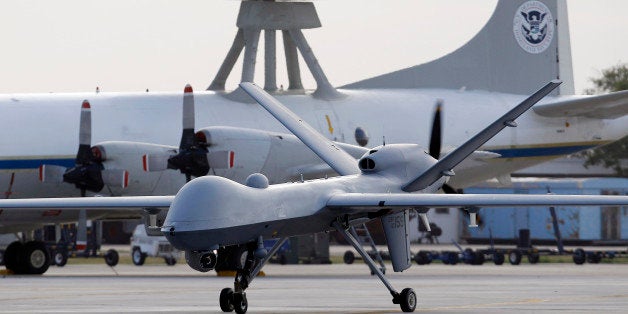 WASHINGTON -- A day after the State Department loosened restrictions on the sale of armed drones to foreign allies, the risks posed by targeted killings again became apparent.
Lebanese television reported Wednesday that 15 civilians were killed after U.S. airstrikes targeting Islamic State militants in Iraq accidentally hit a mosque in Haditha. The Pentagon, which has admitted it doesn't track civilian deaths in anti-Islamic State operations, hasn't confirmed the report.
The new rules on drone exports, announced Tuesday after a long review by the White House and the Departments of State, Defense, and Commerce, come as the U.S. works to boost military capabilities of allies in the anti-Islamic State coalition. The United Kingdom is the only past recipient of armed drones from the U.S., although Italy and South Korea have purchased unarmed systems that potentially could be armed.
The State Department said it will assess foreign drone sales on a "case-by-case basis," and stressed that only countries that comply with international laws on war and human rights will be eligible. Governments that receive U.S. drones may only use the weapons if there is a legal basis for the use of force, such as self-defense, the State Department said.
The irony of the U.S. government emphasizing human rights and international law as a fundamental part of drone policy did not go unnoticed by drone experts.
"Some might say, 'Wait a minute -- who is the U.S. to be the standard bearer of human rights when they frequently engage in drone attacks that potentially result in collateral damage?'" asked Amos Guiora, a professor at the University of Utah's S.J. Quinney College of Law.
"I'm skeptical of amorphous phrases like 'respect for human rights' because I have no idea what that means," continued Guiora. "Of course, when you sell a drone to a country, you want to know what kind of criteria they will have for using an armed drone. But I have no idea what the American policy for using a drone is. I'm not sure the world necessarily sees American principles as reflecting the highest principles of human rights."
The U.S. has taken the position that drone strikes conducted by the Central Intelligence Agency are covert actions that the government can't legally acknowledge.
Collateral damage caused by U.S. strikes is similarly murky. In January, Pentagon press secretary Rear Adm. John Kirby said the U.S. Central Command had investigated 18 reports of civilian deaths from Aug. 8 to Dec. 30 and deemed only five reports credible.
Rep. Michael Burgess (R-Texas) introduced legislation in January that would transfer the CIA's authority to conduct foreign drone strikes to the Defense Department. A similar measure by Rep. Ted Yoho (R-Fla.) last year failed to gain momentum.
While the Obama administration has long hinted at plans to gradually give the military exclusive authority for all drone strikes, the White House has made no tangible efforts toward that goal. Even drone strikes conducted by the military are shrouded in secrecy, with the process for identifying and targeting individuals classified.
It's unclear how much control the U.S. would retain over drones it shares with allies.
"These are great principles," Peter Singer, a strategist and senior fellow at New America Foundation, said of the State Department's promise to restrict drone sales to countries that abide by international law. "But you completely lose control of whether or not they are implemented once you provide the weapons."
Singer pointed out that the U.S. wants to provide aid to allies, which "lifts the burden on us."
"Also, we'd rather gain the profits from the sale than have our allies buy it elsewhere," continued Singer. "But this isn't specific to drones. This is the same tension that characterizes every weapons sale for every weapons system, whether it's a drone, an F-15, or a billy club."
Previously, drone sales were regulated by the Missile Control Technology Regime and the International Traffic in Arms Regulations -- both Cold War-era regulations designed to prevent the proliferation of weapons of mass destruction. The Missile Control Technology Regime calls for "greatest restraint" in the sale of weapons that can deliver a payload of at least 300 kilograms, which applies to the Predator, Reaper, and Global Hawk drones. In closed-door negotiations about drone export policy, the State Department warned that weakening the regulation could undermine the entire nonproliferation movement, Micah Zenko of the Council on Foreign Relations told Arms Control last year.
Drone manufacturers lobbied for looser export restrictions, saying that if the U.S. doesn't provide drones to its allies, other countries will happily fill the void.

Last year, a RAND report found that 23 countries are developing weapons-capable drones, including China, Russia and Iran. China sold its Wing Loong Pterodactyl I system (similar to General Atomics' Predator) to Saudi Arabia in May, and Iran has provided drones to Hezbollah, its proxy in Lebanon.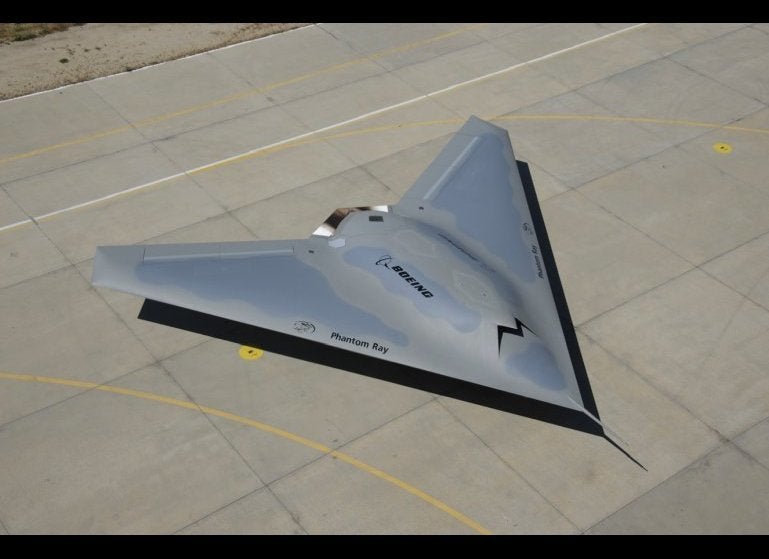 Drones: The Future Of Flight
Popular in the Community