UPDATE: On April 19, the Washington, D.C. medical examiner released a report finding that Sicknick suffered two strokes and died of natural causes. The medical examiner found that there is no evidence that Sicknick suffered an allergic reaction to the powerful chemical irritants that prosecutors allege two rioters attacked him with, but said that "all that transpired" on Jan. 6 "played a role" in Sicknick's condition.
This story also included information from an Associated Press report, in which two unnamed law enforcement sources claimed Sicknick was attacked with a fire extinguisher. No evidence supporting this claim has since emerged, and no officials have ever made the claim on the record.
U.S. Capitol Police Officer Brian Sicknick, who was injured while "physically engaging" with rioters at the U.S. Capitol on Wednesday, died Thursday night, Capitol Police said.
Sicknick collapsed in his division office after the confrontation, where members of the violent mob reportedly struck him in the head with a fire extinguisher, two law enforcement officials told The Associated Press.
Capitol Police said Thursday that its officers had been attacked with metal pipes, chemical irritants and other weapons when an insurrectionist mob of President Donald Trump's supporters violently stormed the Capitol.
On Thursday night, hundreds of police officers paused for a moment of silence near the Capitol in response to news of Sicknick's death.
House Speaker Nancy Pelosi ordered flags at the Capitol lowered to half-staff Friday in Sicknick's honor.
"The sacrifice of Officer Sicknick reminds us of our obligation to those we serve: to protect our country from all threats foreign and domestic," Pelosi said in a statement.
"The violent and deadly act of insurrection targeting the Capitol, our temple of American Democracy, and its workers was a profound tragedy and stain on our nation's history" she continued. "But because of the heroism of our first responders and the determination of the Congress, we were not, and we will never be, diverted from our duty to the Constitution and the American people."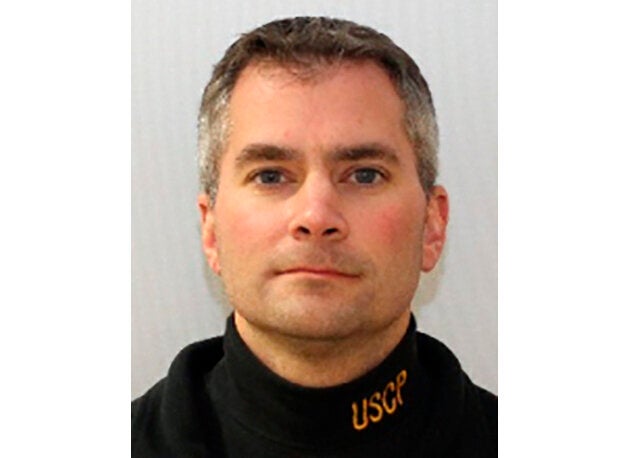 At least five people, including Sicknick, have now died in connection with the violent storming of the federal building. Ashli Babbitt, a 35-year-old Air Force veteran, was shot dead by police as she attempted to gain entry to the Speaker's Lobby. Three other people — Benjamin Phillips, 50; Kevin Greeson, 55; and Rosanne Boyland, 34 — died of apparent "medical emergencies," officials said.
Sicknick's death will be investigated by the Metropolitan Police Department's homicide branch and "our federal partners," Capitol Police said. Sicknick, an Iraq war veteran, joined the department in 2008 and most recently served in the Department's First Responder's Unit. Sicknick was 42.
"The entire USCP Department expresses its deepest sympathies to Officer Sicknick's family and friends on their loss, and mourns the loss of a friend and colleague," the Capitol Police said.
Popular in the Community