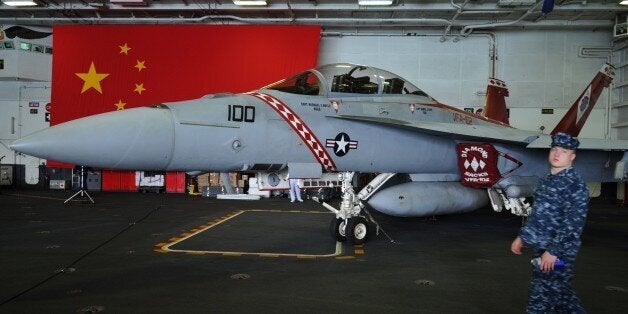 This article currently appears in The Diplomat.

Thursday marks the start of RIMPAC 2014, the largest naval exercise in the world. For the first time, China is among the participants in this U.S.-organized exercise. As Ankit noted on our Flashpoints blog, China's participation in RIMPAC is unlikely to fundamentally change the nature of U.S.-China mil-to-mil relations. However, in the midst of angry rhetoric on both sides (particularly at the Shangri-La Dialogue), it's easy to forget that the military aspect of the U.S.-China relationship has actually been on the upswing in recent years.
As high-level talks have become more routine, the two sides have begun to increase joint drills -- not just RIMPAC, but bilateral drills as well. The U.S. and China have held a number of joint exercises on search and rescue operations, anti-piracy, humanitarian assistance and disaster relief. These are small steps forward, but they still represent progress. China has been particularly adamant that its participation in RIMPAC should not be easily dismissed; a Xinhua commentary argued firmly that the RIMPAC drill was "not window-dressing for China-U.S. ties." Meanwhile, U.S. Rear Admiral Mark Montgomery also sees recent joint activities as signs "of a modestly improving relationship."
Calling all HuffPost superfans!
Sign up for membership to become a founding member and help shape HuffPost's next chapter