WASHINGTON, July 10 (Reuters) - The United States will go through with the delivery of four F-16 fighter jets to Egypt in the coming weeks, U.S. officials told Reuters on Wednesday as Washington deliberated whether to call the ouster of Egypt's elected leader a military coup.
A decision to call last week's overthrow of Egyptian President Mohamed Mursi a coup would, by law, require the Obama administration to halt aid to the Egyptian army.
Egypt is the second-largest recipient of U.S. aid behind Israel, receiving $1.5 billion a year. The jets were part of that aid package, a U.S. defense official confirmed.
One defense official said the delivery of the four F-16s was likely to take place in August.
"There is no current change in the plan to deliver F-16s to the Egyptian military," a second U.S. official said on condition of anonymity.
Islamists who back Mursi, Egypt's first freely elected president, blame the United States for allowing what they call a military coup. The country's military and interim political leaders say Mursi's Muslim Brotherhood incited violence when Egyptians took to the streets to protest the president's policies.
The White House also pointed out that millions of Egyptians had wanted a change in government and said it would wait before deciding how to describe Mursi's ouster.
"We are evaluating how the authorities are responding to and handling the current situation," White House spokesman Jay Carney said on Wednesday.
The United States has already disbursed $650 million in military aid to Egypt for fiscal year 2013 which ends in September, and another $585 million is pending, the first U.S. official said.
Another eight F-16s were due to be delivered in December. (Additional reporting by Laura MacInnis and Roberta Rampton; Editing by Doina Chiacu)

Related
Before You Go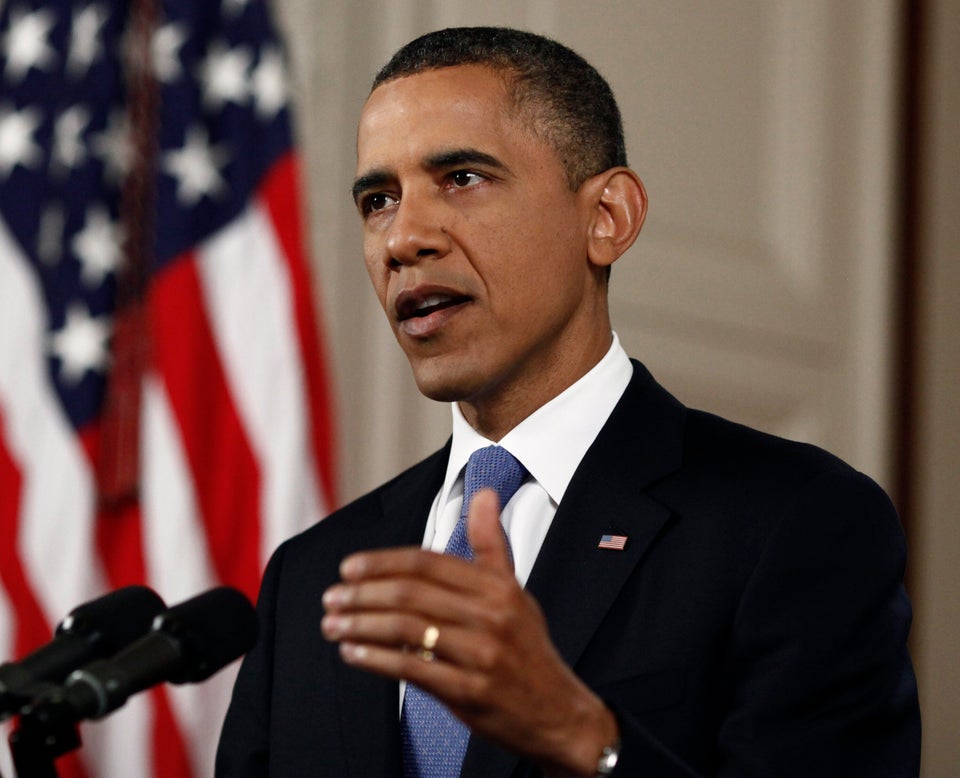 World Reacts To Egypt Crisis
Popular in the Community