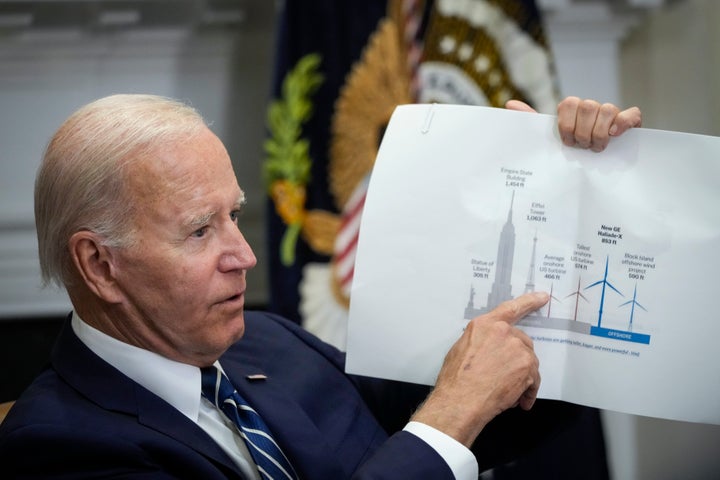 More than 3.1 million American workers, nearly 40% of the total workforce employed in the energy industry, spent more than half their time in jobs that aligned with the United States' climate goals last year ― with gigs in solar, wind and electric vehicles making up about half the new hires.
While coal-fired power plants shed close to 6,800 workers between 2021 and 2022, the U.S. energy industry added just under 300,000 new jobs last year, with about 114,000 earning paychecks manufacturing, selling or installing technologies designed to reduce the U.S. output of planet-heating gasses, according to Department of Energy's latest job census, published Wednesday.
Fossil fuels added 107,029 mining and drilling jobs as the U.S. sought to supply more of its allies and its own people with enough natural gas, oil and coal to meet post-pandemic demand and provide an alternative supply to countries trying to cut off imports from Russia in the wake of the invasion of Ukraine.
But the real boom happened outside the traditional energy sectors.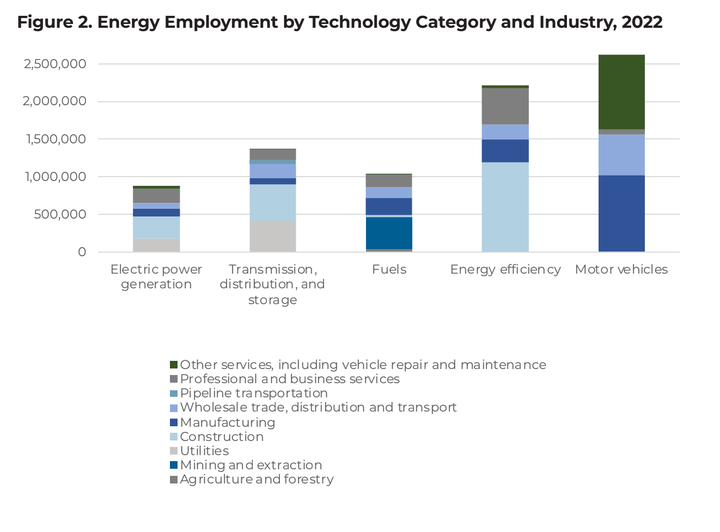 More than 28,000 Americans went to work on battery-powered vehicles. Another 12,256 took jobs in solar. At least 5,416 ended up in wind, with employment in the portion of the industry building offshore turbines surging by more than 20%.
Hydroelectric power stations brought on 1,758 new people, nuclear plants added 1,358 workers and the geothermal workforce increased 5% with 413 new gigs.
In the electricity sector alone, clean-energy technologies accounted for 84% of net new jobs.
"This isn't any old job report, it is the most complete snapshot of who works in the energy field and where they're working," Energy Secretary Jennifer Granholm said on a Tuesday night call with reporters. "Now it's very clear that our plan for the energy sector and the jobs we're creating is working."
If anything, the numbers may be underestimating the total green workforce. The study found that clean-energy jobs would be at least 9% higher if states used the federal government's definition of "green" jobs to parse out data on which gigs in sectors like efficiency and transmission qualified.
The report came six days after the Biden administration granted the Ford Motor Company a record $9.2 billion loan for electric vehicle production, and six months after the South Korean photovoltaic giant Q Cells announced a $2.5 billion factory in Georgia, the biggest investment in solar manufacturing in U.S. history.
The spending is the result of President Joe Biden's signature infrastructure-spending laws, which are only just now starting to pump federal dollars into everything from car chargers to upgrading the windows in houses, lithium mines to advanced nuclear reactors.
"We're seeing a manufacturing renaissance," Ali Zaidi, the White House's national climate adviser, said on the call. "Bidenomics is at the heart of that."
Support HuffPost
The Stakes Have Never Been Higher
Popular in the Community