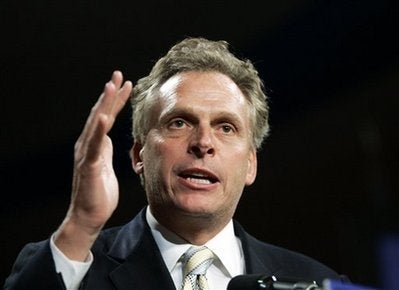 Terry McAuliffe (AKA "The Macker" "T-Mac") has, for quite a while, been shopping around for a place to spend his substantial fortune trying for a gubernatorial seat. He's wanted to be a governor so much that he's appeared quite flexible as to the name of the state that would follow "Governor of" on his business cards. In fact, now he's up for the name of a commonwealth gracing his campaign letterhead.
Following the election, McAuliffe filed papers to run for Governor of Virginia (there is no mechanism for an exploratory committee so this was necessary for McAuliffe to start raising -- and spreading around -- the big, big bucks). His plan has been to officially announce on January 7th, the day the Commonwealth will be mourning the 400th Anniversary of the first structure fire in the new world, a conflagration that destroyed almost all of Jamestown.
But before getting into the nitty gritty of the marquee 2009 Virgiana Gubernatorial race, it is important to look at the McAuliffe Gubernatorial campaigns that weren't.
Popular in the Community