In March 2015, Tropical Cyclone Pam hit Vanuatu, causing damage to villages, primarily on the southern islands. Tanna Island was one of the hardest hit, and relief efforts have been ongoing. The 102-guest expedition ship National Geographic Orion was the first ship, besides relief and cargo ships, to call at Port Resolution, which marked a significant occasion for the people of Tanna.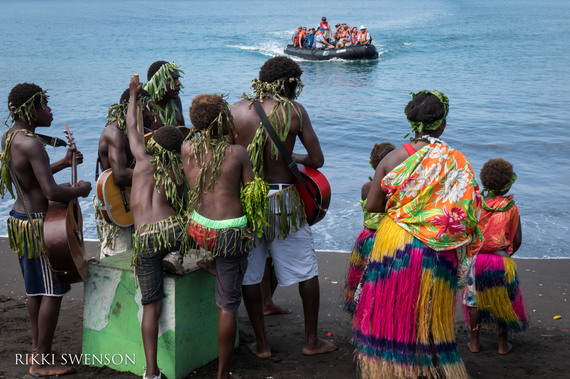 By Lindblad Expeditions-National Geographic undersea specialist Erin McFadden. Photos by Lindblad-National Geographic certified photo instructors Jack & Rikki Swenson.
The reception we received as we landed on the tranquil shores of Tanna Island from National Geographic Orion was filled with the distinctive joviality that lines many of the South Pacific shorelines we visit. On this Vanuatuan Island women with wide smiling faces proudly placed colourful flowers behind our ears as we walked up the beach to the sounds of the gentle and cheerful singing voices of the locals. Children sat and stood by their families; their shyness was soon overcome and replaced with wide-eyed and cheeky smiles. The adults were selling their local produce and handmade souvenirs. Tanna is known as the Garden Island of Vanuatu with fertile soils producing kava, coffee, and a variety of fruits and vegetables. It is also one of the most traditional islands. Most of the population are Melanesian and our welcome included a variety of dances by men, women, and children dressed in grass skirts and with painted faces.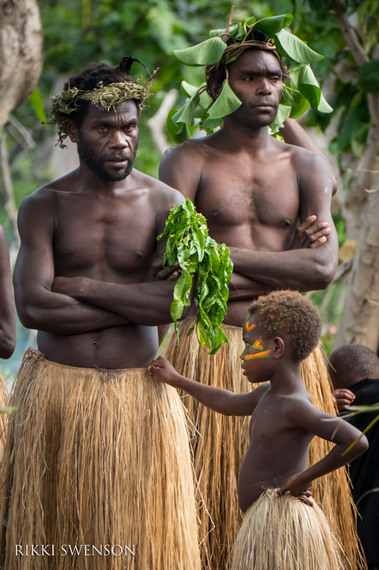 Our welcome to Tanna was a picture of happiness and with a large number of local people having come to join us on the shoreline there was an aura of enthusiasm and pride. There was nothing to suggest that just seven months earlier in March 2015 this island bore the brunt of one of the worst natural disasters to have ever hit Vanuatu. Homes, farms, crops, schools, and almost the entire infrastructure of this gentle island was destroyed in a matter of hours as Cyclone Pam traveled directly across Tanna. All of these smiling faces had lost something if not everything and yet as the first expedition vessel to visit Tanna since the disaster the resilience and positivity of the Tanna people emanated from everyone throughout our visit.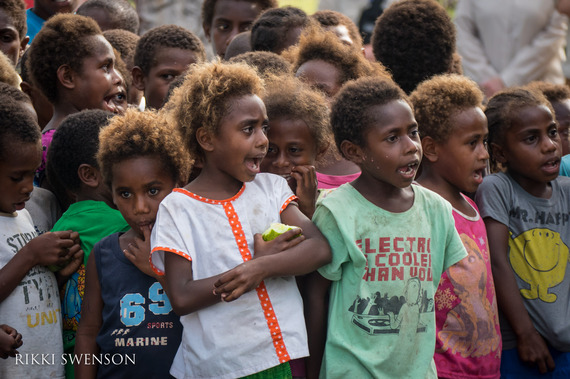 Asking of their plight since the disaster would be to put words in the islanders' mouths. People answered our questions, explaining how houses and roads were destroyed, drinking water was unavailable, and that the clean up effort continues to this day. They did not complain or dwell. Dozens of young school children huddled together ready to sing for us and as children would anywhere else in the world they jostled for space amongst their friends, not wanting to be pushed to the front or right to the back. Many of their lives were severely impacted by the cyclone and yet here they were smiling, singing, and happy to greet us. Receiving our donations of school supplies, fuel, clothing, and tinned food it was clear to see that these islanders would ensure those who needed these supplies most would be the ones to receive them.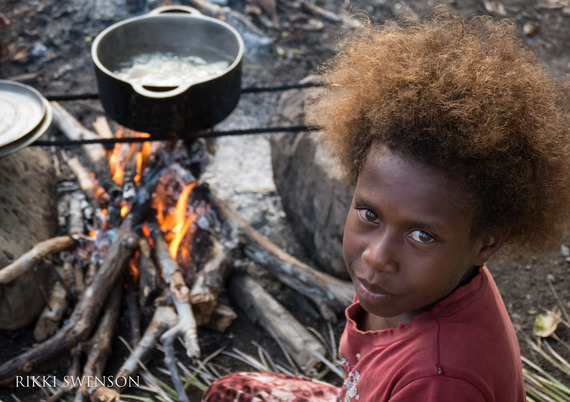 Our local guides pointed out some of the more obvious effects of the cyclone as we traveled in the back of trucks through the rain forest past small villages where many houses were in the process of being patched up and reconstructed. Some of the immense fig trees that dominate these rain forests had come crashing down leaving patches open, bare, and a gaping sign as to the magnitude of this cyclone. But again our guides smiled and pointed out the brilliance of the erect fig tress and the fact that although the road had been blocked by dozens of fallen trees they were now clear.
Now the roads were repaired and cleared they could once again take people to see the imposing Mount Yasur volcano. After a steep and winding final stretch of road we reached a rather abrupt looking staircase--our final ascent toward the crater rim. The guides ushered us with keen excitement to the top where they kept a watchful eye over us lest one of us step too close. Every time the volcano erupted their animated grins filled the atmosphere as much as ours. It is evident that these islanders have an island they cherish and respect. It is evident that despite the worst that nature can deliver, these islanders will continue to smile.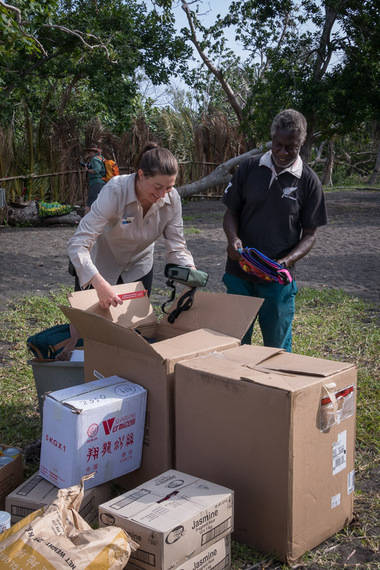 Calling all HuffPost superfans!
Sign up for membership to become a founding member and help shape HuffPost's next chapter