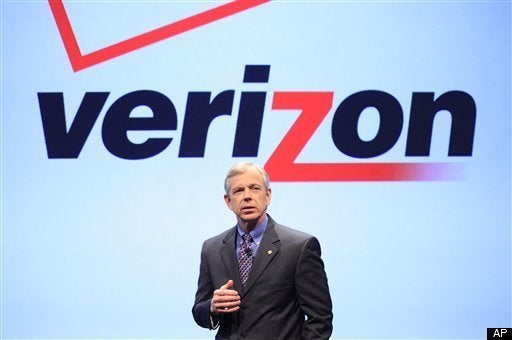 UPDATE: A Verizon Wireless spokesperson, Melanie Ortel, contacted The Huffington Post with the following statement: "Service was restored at 3:50 pm this afternoon. The issue was based in Hampton Roads and the surrounding area."
--
Verizon Wireless subscribers in Virginia and North Carolina are reporting service issues, according to Geekosystem and WTKR.
Verizon may be down state-wide in Virginia and Twitter is filled with reports of Verizon's outage. A Verizon spokesperson in Virginia has told WTKR that the company is aware of the problem.
"Verizon Wireless is aware of the issue and our crews are addressing it," the spokesperson said. "We'll share more information as it becomes available."
Verizon Wireless has yet to offer an update on the outage via its official Twitter account (@VerizonWireless), though the timeline has been full of tweets about the Super Bowl. One Twitter user, @CTJDorsey, chided the company for this oversight in a tweet, writing, "Seems like @VerizonWireless should be more concerned with their down service in all of VA than the super bowl http://yfrog.com/h47vkp." Verizon Wireless responded in an @ mention directed at the individual, "We're checking in to see what situation is and will report back here." That tweet was followed by one expressing Verizon's support the Green Bay Packers.
Though any outage is bad for a company, the timing of these network troubles is particularly inconvenient for Verizon as the company will begin offering the iPhone in a few weeks' time. Already, some--including Verizon competitor AT&T--have expressed doubts that "Big Red's" network will be able to handle burden that additional data from iPhone subscribers will bring.
Are you experiencing issues with Verizon's network in North Carolina, Virginia, or elsewhere? Let us know in the comments below.