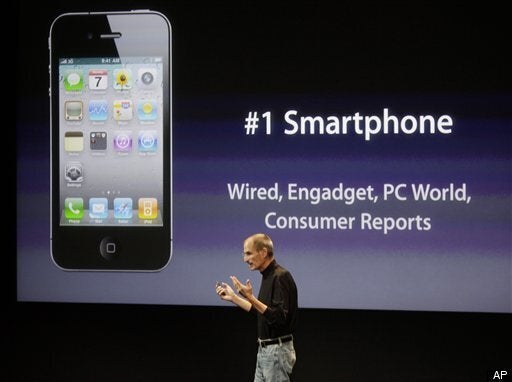 Could the slew of Verizon iPhone rumors finally be coming to an end--and could the phone actually be available on Verizon within a year?
There is near-constant speculation regarding when AT&T will lose its iPhone exclusivity, but there is new evidence that the iPhone could be coming to Verizon January 2011, according to TechCrunch's Steve Cheney, who argues "this time looks to be different due to some key dynamics in the semiconductor value chain."
Cheney points to the millions of Qualcomm CDMA chips Apple has allegedly ordered (Verizon's network uses CDMA technology, whereas AT&T, for example, uses GSM wireless technology.) He writes, "Sources with knowledge of this entire situation have assured me that Apple has submitted orders for millions of units of Qualcomm CDMA chips for a Verizon iPhone run due in December. This production run would likely be for a January launch, and I'd bet the phone is nearly 100% consistent with the current iPhone 4 (with a fixed internal insulator on the antenna)."
Although Apple and AT&T have confirmed that AT&T has a five-year iPhone exclusivity deal (likely set to expire in 2012), Electronista writes that AT&T's SEC filing hints that the carrier may be losing iPhone exclusivity: "The carrier devoted a significant section of its warnings to the risks that occur when 'exclusivity arrangements end' and tried to minimize the potential effect. It didn't see the potential loss of Apple as a 'material negative impact' and insisted that a non-exclusive wouldn't hurt customer turnover or the additions of regular subscribers."
Earlier this year, Bloomberg fed speculation of that a Verizon iPhone could be available by January 2011 in a report that cited "two people familiar with the plans." A Digitimes post also fueled new talk of a Verizon iPhone; Digitimes wrote that Pegatron, a Taiwanese manufacturer, had plans to ship an iPhone compatible with Verizon's CDMA network in the fourth quarter of 2010.
Calling all HuffPost superfans!
Sign up for membership to become a founding member and help shape HuffPost's next chapter