After months of buildup and hype and previews and parties, Versace for H&M finally hit the sales racks in stores across the world yesterday. And as you might imagine, things got a little out of control.
The first 280 in line will receive one of 14 different colored bracelets, 20 people for each bracelet color. On the bracelet you will be given a specific time for shopping in our designated area. The bracelets are only needed for our women's collection. Customers buying the men's collection will not require a bracelet. When your time slot arrives, you will enter the designated area to shop for 15 minutes...

To make sure as many customers as possible are able to buy from the Versace for H&M collection, we have a shopping limit. Every customer can buy from the entire collection, but with a limit of purchasing a maximum of two pieces per product, ie not more than two sizes (shoes/garments) or pieces (accessories) per product per customer.
But the set of rules didn't quell the determination of some shoppers to get their hands on the brightly colored clothes by any means possible.
In Dubai and Beijing, local stores sold completely out of the collection in 30 minutes, the Daily Mail reports.Things even turned violent in Hong Kong, where two security guards were hospitalized after a woman they accused of cutting a 300-person line left and returned with two beefy men, who beat the guards and fled. Ladies! Let's not send people to the hospital over clothes, okay?
As fashion lovers, we get the excitement over budget designer wear, but please, world: let's not send everything into chaos for a leather jacket.
Check out our slideshow below of the Versace for H&M lookbook to see the clothes that are unleashing frenzy at stores across the world.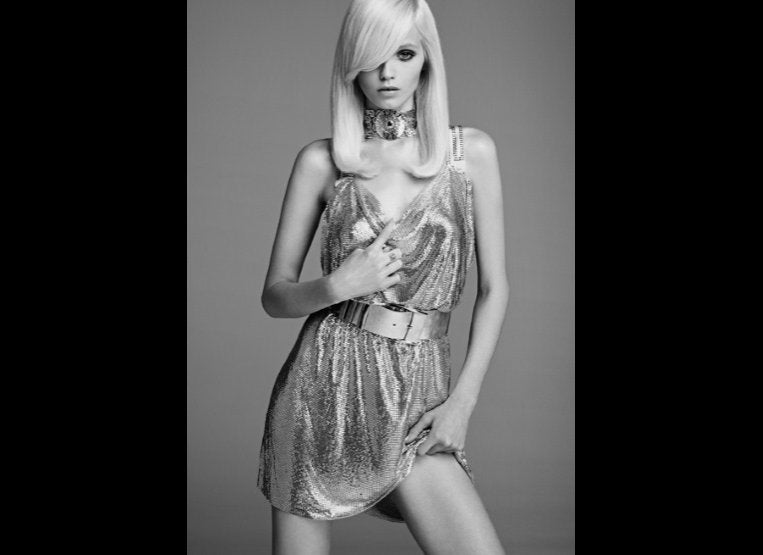 Versace for H&M Lookbook, 2011(CLONED)
Popular in the Community