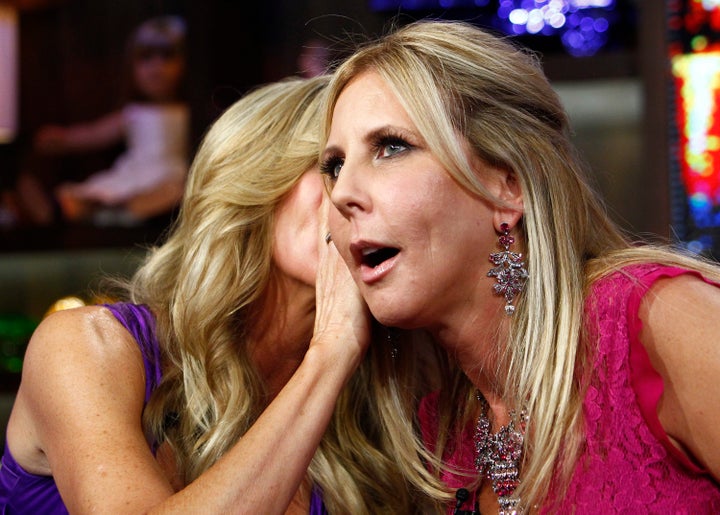 Vicki Gunvalson is in a class all her own. 
Depending on who you ask, the kind of "class" might be called into question, but the "Real Housewives of Orange County" star has managed a feat even the biggest Bravo-lebrity couldn't claim. Ramona Singer? Nope. Lisa Vanderpump? Not even close. NeNe Leakes? Try again. 
In the history of the "Housewives," Gunvalson stands as the longest-running cast member, with 11 seasons under her (presumably designer) belt. But as every Housewife knows, longevity on the franchise only ups the chances that your dirty secrets will be aired for all to see. 
The reality star stopped by The Huffington Post last week to discuss the upcoming season, her now-ex-boyfriend, Brooks Ayers, and where she stands with the other Housewives in the aftermath of what some have dubbed "cancer-gate."
Season 10 was perhaps Gunvalson's most trying go-around yet, as her relationship with Ayers crumbled amid speculation that he was faking a cancer diagnosis for attention. Although Ayers maintains that he does have cancer, he later admitted to fabricating medical documents for the "storyline" of the show. Gunvalson stood by his side through it all, even as her friendships with the other women on the series crumbled.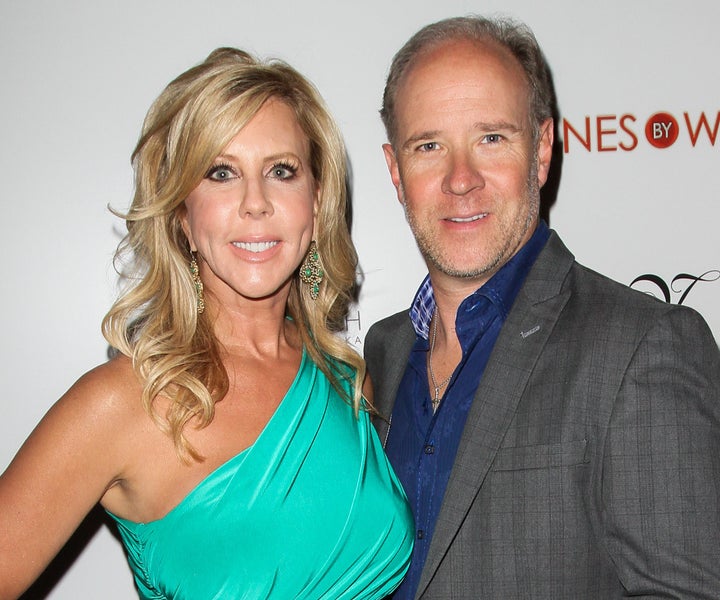 "I never lied," Gunvalson insisted. "I made a mistake by exposing and showing some vulnerability on my partner's side on how he was sick. In hindsight, I should have kept it private."
She added, "If their spouse or boyfriend was sick, I sure the heck wouldn't ask for medical records. That's where it all became really skewed and a problem and therefore the relationship ended."
Gunvalson's co-stars, however, seem less willing to put the past behind them, as the new season finds Vicki on the outs of the group trying to regain the trust of her former friends. But Coto de Caza's most famous resident doesn't seem to have much patience for their hard feelings.
"It wasn't about them. It was about the betrayal I had received," she said. "Some of them accept my apology, some of them don't. Let me see, the next time they mess up, if I will accept their apology. By the way, they [mess up] every day."  
Watch Gunvalson's interview with Cole Delbyck below.
Calling all HuffPost superfans!
Sign up for membership to become a founding member and help shape HuffPost's next chapter
BEFORE YOU GO
PHOTO GALLERY
The Real Housewives