You may remember George Costanza using the principles of Frogger to cross a crowded street. Now a festival in Brazil is seriously considering the relationship between the two activities, inviting pedestrians to play video games conceived with traffic safety in mind.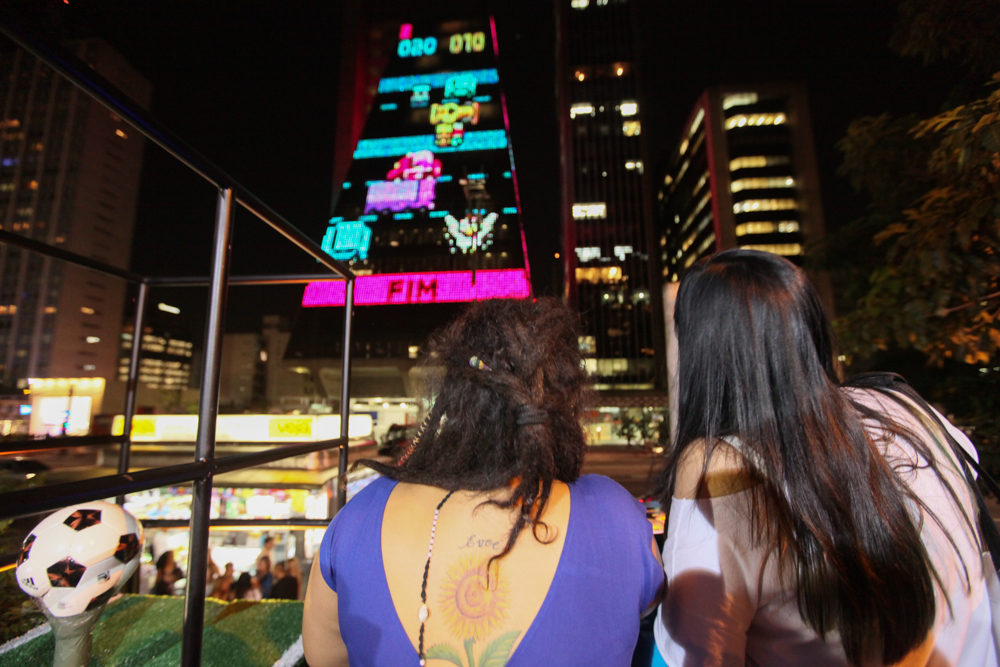 Courtesy Verve Cultural. Photograph by Bia Ferrer.
Curated by Marília Pasculli and Tanya Toft, the monthlong interactive event -- PLAY! -- features bespoke video games designed to address the country's high rate of traffic-related deaths. The projects are beamed from the side of a 22-story São Paulo high rise, which sports "an LED media facade of unprecedented scale," according to The Creator's Project.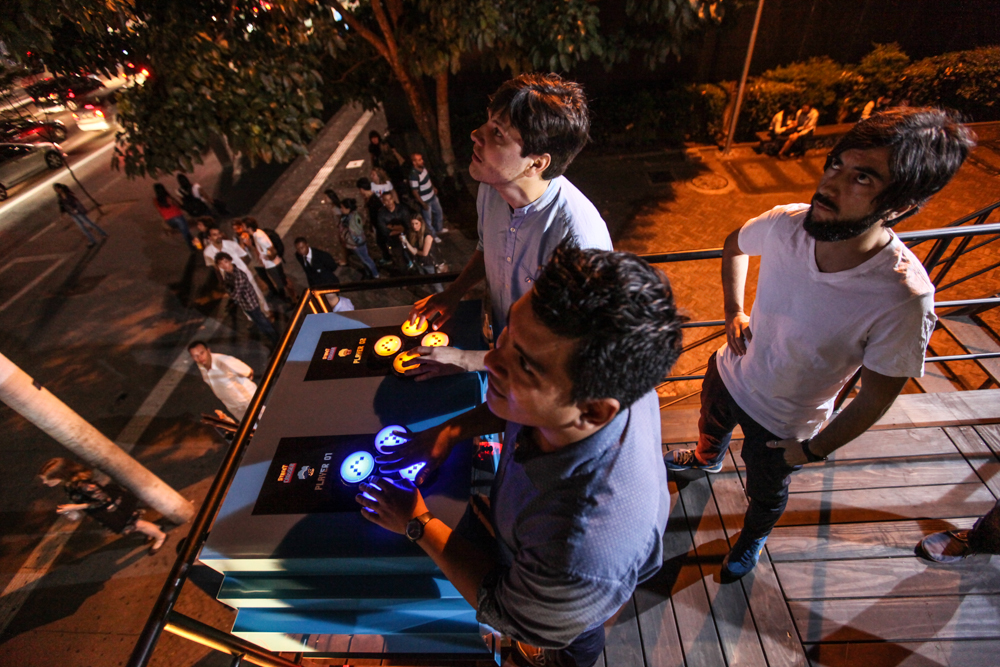 Courtesy Verve Cultural. Photograph by Bia Ferrer.
The festival is really a thought experiment, Pasculli told HuffPost in an email.
"Games have always been a universal part of human experience," Pasculli wrote. But what if the "user and not the gaming industry" were in charge of creating video games. "What potential could [a game] have as cultural transformer?"
Accordingly, PLAY! offerings are meant to incentivize better behavior. One, a Frogger-like challenge called "Street Crosser," asks players simply to safely cross the street. (Naturally, helping elderly ladies across gets you bonus points.) Another, "Car Crush SP!," by Paulo Muggler, reinterprets that modern classic, "Candy Crush," in the context of the "diversity of technological solutions" available to improve transit problems.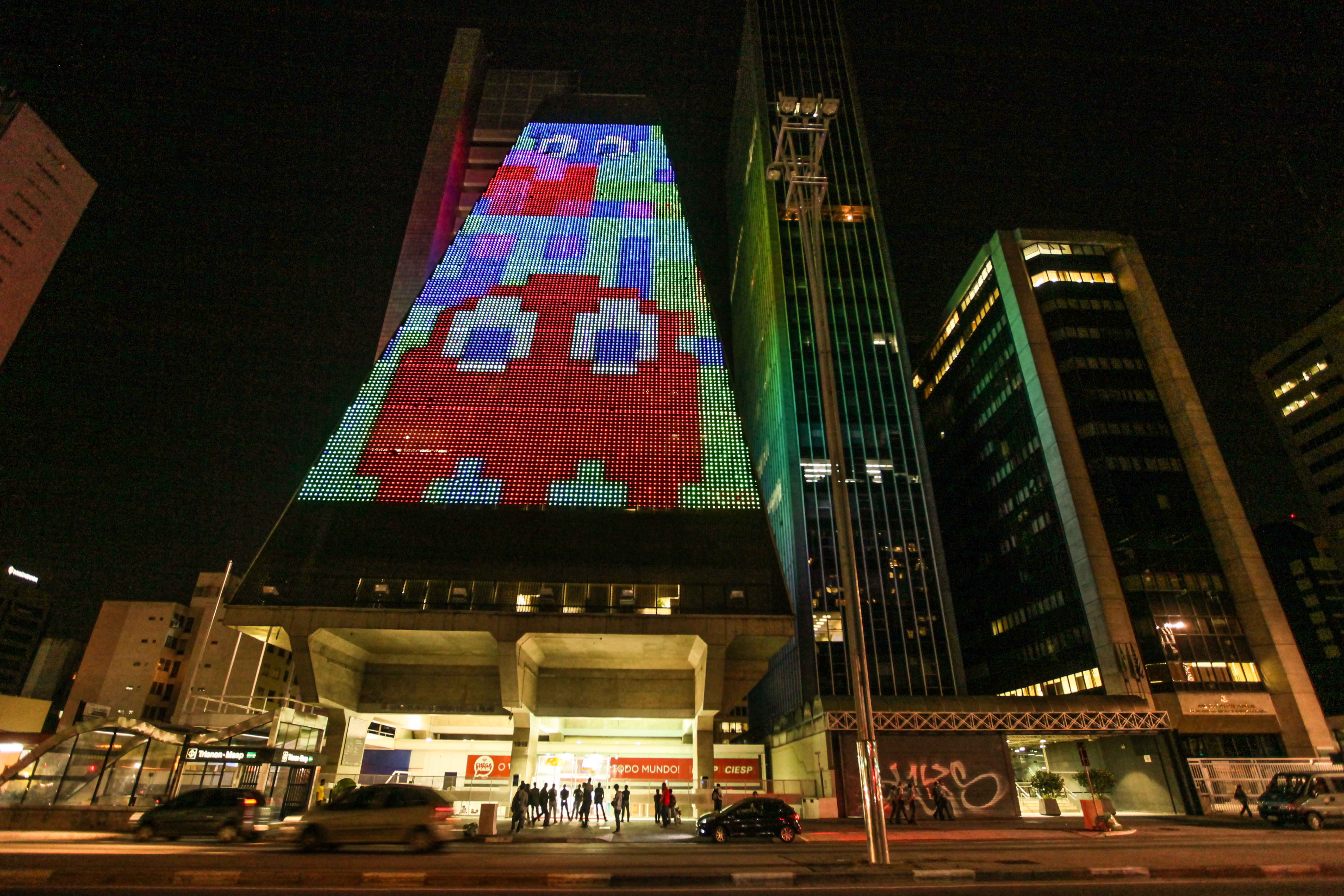 Courtesy Verve Cultural. Photograph by Bia Ferrer.
Pro-tip for anyone looking to win one of these safety-first games: carrying an actual Frogger machine across the street is not, in the end, advisable.
Video from last year's Play!
Support HuffPost
The Stakes Have Never Been Higher
Related
Popular in the Community