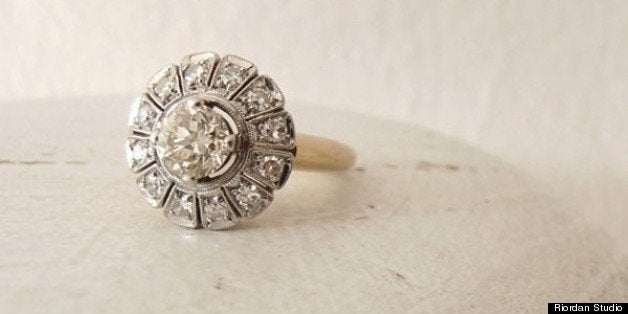 Many modern brides are skipping modern engagement rings and opting instead for vintage-style rings that look like something their grandmothers might have worn.
Whether yellow or rose gold, colorful gems and non-traditional cuts can help you get this romantic, retro look in 2013.
Already have your engagement ring? We love these styles as wedding rings or just for your wedding day jewelry.
Here are our top vintage engagement ring picks.