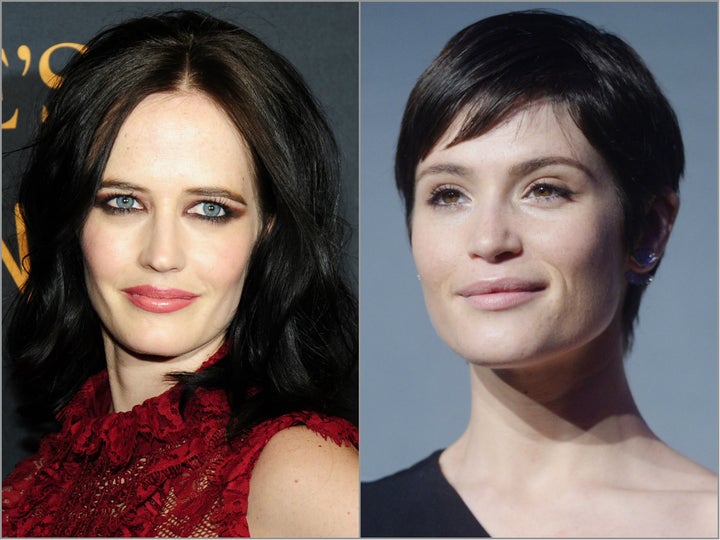 Virginia Woolf ― legendary modernist author, preeminent intellectual and feminist thinker ― is finally getting a romantic biopic of her own.
It was revealed last year that Woolf's romantic relationship with brilliant socialite and writer Vita Sackville-West would be portrayed in an upcoming film, "Vita and Virginia." The movie, Variety recently reported, will star Eva Green ("Miss Peregrine's Home for Peculiar Children") as Woolf and Gemma Arterton ("Hansel and Gretel: Witch Hunters") as Vita Sackville-West.
The film, which will span 1927 and 1928, is more directly based on a stage play by Eileen Atkins, who cowrote the film script with director Chanya Button. "'Vita & Virginia' will be a visceral love story, a vivid exploration of creativity, and an energized perspective on one of our most iconic writers," Button told Variety.
Atkins, a devotee of Woolf who has previously played the author both in a one-woman show based on A Room of One's Own and in her own "Vita and Virginia," pieced together the play's script from actual letters exchanged between the two lovers. In a 1991 interview regarding her one-woman show performance, Atkins emphasized the importance of using the author's own words: "What's interesting is what Virginia wrote herself," she told The New York Times. "I didn't see the point of doing a play about someone whose own work was so brilliant."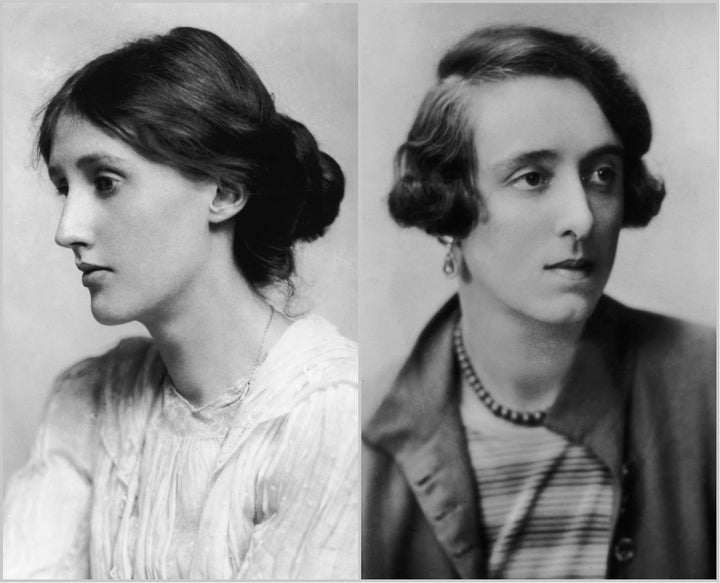 Virginia Woolf's emotionally tempestuous, boundary-pushing fiction was matched by her tragic but full biography: Born Virginia Stephen, she lost many of her beloved family members to various illnesses as a young girl. After a lifetime troubled by deep depression, she died by suicide at 59.
Renderings of Woolf, such as the Nicole Kidman-starring film "The Hours," often fixate on her mental health ― sometimes at the expense of other aspects of her vibrant life. In her 1991 interview with the Times, screenwriter Atkins repudiated the idea of Woolf as a dour, depressed figure. "People automatically think of suicides as desperate people, whereas actually I think Virginia was very sound, very sensible, very illuminating," she said. "Everyone wanted her at parties."
As a young woman, Woolf became a prominent intellectual and a member of the Bloomsbury Group, an influential salon of philosophers, writers and artists. Her fiction, which includes Mrs. Dalloway and To the Lighthouse, as well as her nonfiction, most notably A Room of One's Own, speaks for itself. She married writer Leonard Woolf, and they enjoyed an unconventional but deeply caring marriage; he provided emotional and domestic support for her career, and together the couple founded the Hogarth Press.
Then, of course, there's Woolf's passionate affair with Sackville-West. The couple met in 1922, when Woolf was 40. Sackville-West, a decade her junior, was married to Harold Nicolson, a politician and diplomat, but had already engaged in multiple long-term love affairs with other women. Their romance began as a friendship, with Woolf more tentative and shy about pursuing a sexual relationship, but the two became passionately devoted and remained so even after their romance fell apart.
Along with a number of gorgeous love letters, Sackville-West inspired Woolf's unusual novel Orlando, a lyrical ode to a gender-shifting, heroic figure. In 1927, Woolf noted down the idea she'd had for the novel, describing the protagonist as "Vita; only with a change about from one sex to the other." The novel opens with Orlando as a 16th-century male nobleman, but he later wakes to find himself a woman: "Orlando stood stark naked. No human being, since the world began, has ever looked more ravishing. His form combined in one the strength of a man and a woman's grace."
Suffice to say that literary buffs, fans of period pieces and romance aficionados alike should be eagerly awaiting this film's release.