While presidential frontrunner Abdel-Fattah el-Sissi may pride himself on having the support of millions of Egyptians, a hashtag mocking the military chief once again exposed the country's fraught divisions.
The Arabic-language hashtag, which roughly translates as "vote for the pimp," has been tweeted hundreds of thousands of times, and the slogan has been repeated at anti-Sissi rallies and in graffiti on the Egyptian streets.
This Twitter user posted a photo of what appears to be "vote for the pimp" graffiti in the city of Helwan.
One of the memes circulating on Twitter with the offending hashtag.
Another of the memes circulating on Twitter with the offending hashtag.
The "vote for the pimp" campaign quickly prompted a social media battle as Sissi's supporters rallied behind the general with their own "I will vote for Sissi" hashtag. Al Arabiya reports that influential TV presenters on pro-government media outlets even called on the government to emulate Turkish Prime Minister Recep Tayyip Erdogan and ban Twitter in response to the hashtag.
Sissi announced his candidacy for the presidency last week, stepping down as defense minister and military chief in order to compete in the May vote. His only challenger, leftist Hamdeen Sabahi, is trailing in the polls.
An Egyptian blogger known under the alias "The Big Pharaoh" told the BBC that Sissi's opponents are forced to resort to campaigns such as the hashtag because Twitter is "the only arena where they can express their opposition." Human rights groups have warned that Egypt's recent crackdown on dissent is endangering political activists and human rights defenders, as well as an independent press.
Related
Before You Go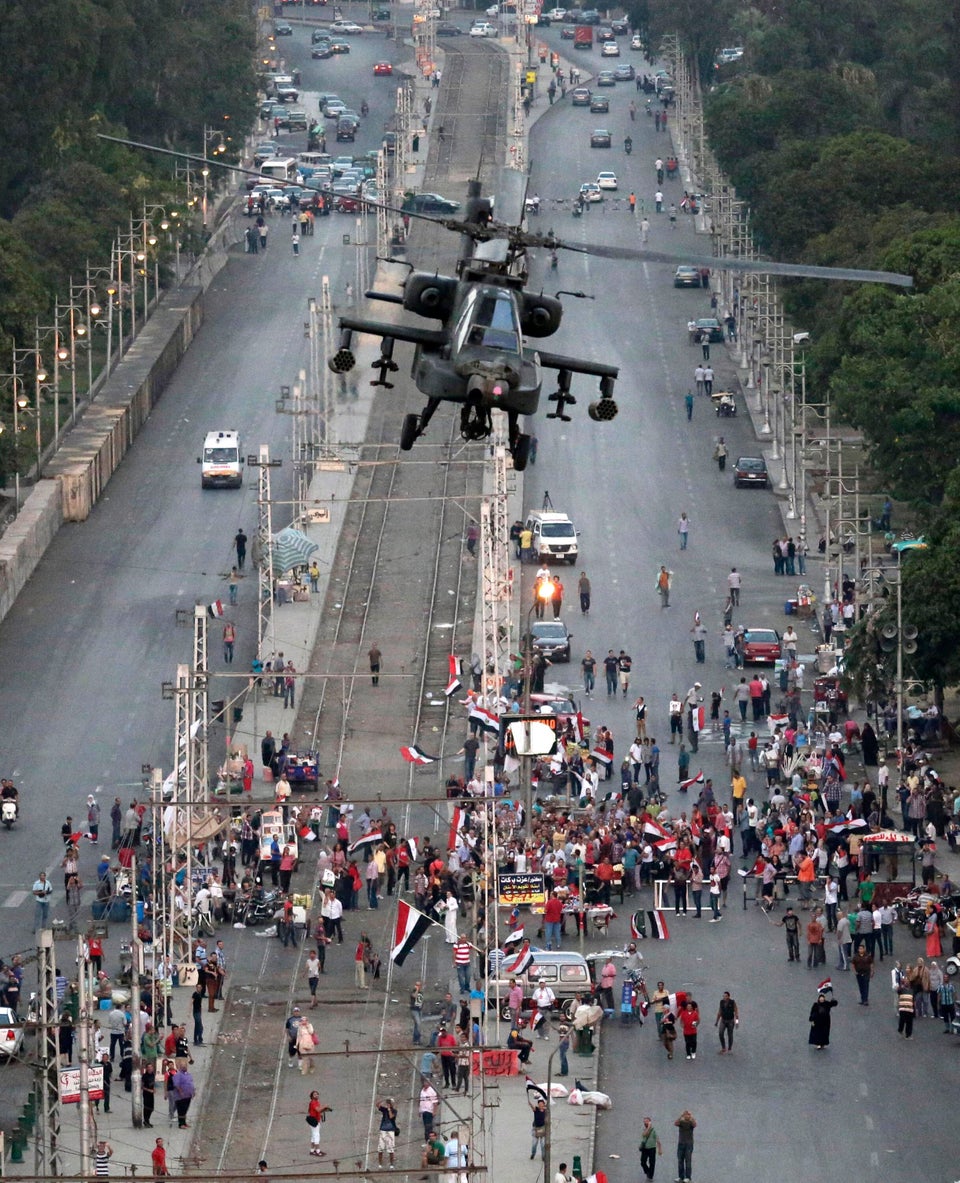 Egypt After Morsi
Popular in the Community