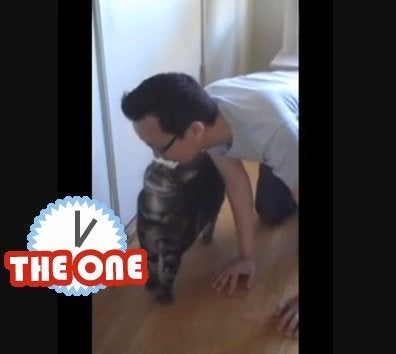 It's been a while since the internet found a good love story to latch onto -- a true drama that marries the romance of Pride and Prejudice with the technology of "You've Got Mail."
Well, ladies and gentlemen, the wait is over. May we introduce Prince Gomolvilas and Pork Chop the cat in "Walking for Kisses," the most stunning theatrical performance you'll ever see in your living room.
We get it -- you're busy. Only have time for one web bit a day? Here's The One thing we think you cannot miss today.
Related
Popular in the Community