Philip Pragados thought he'd discovered a perfect travel hack: sharing his TSA PreCheck number, also called a "Known Traveler Number," with a friend.
"She used it and was sent to the PreCheck line," says Pragados, an IT consultant who lives in Washington.
People probe the system every day, looking for shortcuts. If Pragados had been right, this would have been a clever insider tip. Imagine saving the $85 and application process and being able to use one of the faster lines, which allow you to avoid the invasive full-body scanners and having to remove your shoes and laptop computers.
But it wasn't a hack. Turns out a number isn't enough to give you a PreCheck mark on your boarding pass. Travelers without PreCheck status can be sent to the preferred lines.
"Individuals may get TSA PreCheck via other mechanisms, where TSA uses intelligence information and Secure Flight passenger and itinerary information to determine if a traveler is low-risk on any given flight," says Bruce Anderson, a TSA spokesman.
And no, you can't share your Known Traveler Number, the same way you may share the password to your favorite entertainment site.
When it comes to travel, everyone wants to be a hacker -- especially this weekend, starting with Black Friday and ending with Cybermonday, the highest of hacker holy days. Problem is, most of the hacks don't work and may hurt travelers more than they help. Maybe we should try to be smarter consumers instead.
Bogus travel hacks are so numerous, it's hard to know where to start. How about with this one: You can find a cheaper hotel rate by phoning the property directly, bypassing the website or online agency? Nah, says Marcy Schackne, who works for a luggage company and is a very frequent traveler.
"I've tried this many times," she says. "Never works. When the property is part of a national brand, there is an immediate redirect to the reservations call center and no room to be negotiated."
Here's another popular hotel "hack": bribing the front desk guy for an upgrade.
"When you present your credit card and driver's license up front, you slip a $20 or even a $100 in between," says Mitch Goldstone, who works for an Irvine, Calif., technology company. Truth is, the clerk will often keep the money and give you the assigned room, thinking you just gave him a tip. "And you're left with nothing," he says.
Renting a car? Opaque travel sites used to be a great way to game the system. But lately, that's not where to find the cheapest inventory, Clem Bason says. He ought to know, since he's the former president of Hotwire.com, one of the sites that offers the deeply discounted cars.
"You can now find lower prices — and know the brand before you book — at places like Costco, AAA and the direct websites of Avis and Budget," he says.
Then there are airlines. Ah, airlines! Almost every hack you've heard is probably inaccurate or flat-out wrong. Among my favorites: Clear your cache to avoid high airfares, don't use a Mac, buy 42 days in advance, book after midnight on a Tuesday.
"No," says Charles McCool, a frequent traveler and independent trip planning coach. "I have never seen these tricks change any results."
Pragados, the security consultant who discovered the TSA vulnerability, is relieved. He says he was more concerned about a potential security breach than finding a hack. "But it certainly puts the whole TSA PreCheck status in a different light. And sounds like a way for TSA to make money," he says.
When you hear the word "hack," don't walk away — run. That's the assessment of Anne Klaeysen, leader of the New York Society for Ethical Culture. Many of these strategies involve lying, exaggerating or using the system in a way it wasn't intended. All of those actions have consequences for other travelers, potentially leading to higher prices or more restrictive policies.
It's far better to work within the rules. Instead of trying to game the system, make informed, common-sense purchases that reward the best companies with your business. Doing anything else may compromise your ethics.
"Besides," Klaeysen says, "don't you have anything better to do with your time than try to beat the system?"
Non-hacking ways to travel on the cheap
• Airlines. Book your ticket when most people do (one to four months before you fly), and you'll probably find a decent fare. Don't buy too early or wait too long. Fares tend to rise just before departure. Don't obsess about finding the lowest fare — you'll waste your time saving a few dollars.
• Car rental. Once you've followed Bason's advice, checking Costco, AAA and the direct websites of car rental companies, you may want to check one of the opaque sites such as Priceline.com or Hotwire.com just to make sure they can't do better. But he's right: Often the car rental companies will have the lowest price and the most favorable terms.
• Hotels. The hotel pricing landscape is shifting under your feet. To find a great deal, check Google's hotel search (google.com) or a meta-search site such as Kayak (kayak.com). Consult an online agency such as Expedia or Booking.com to see if they can do better, and if you find a hotel you like, click on the property's website to make sure there isn't a better rate.
Related
Before You Go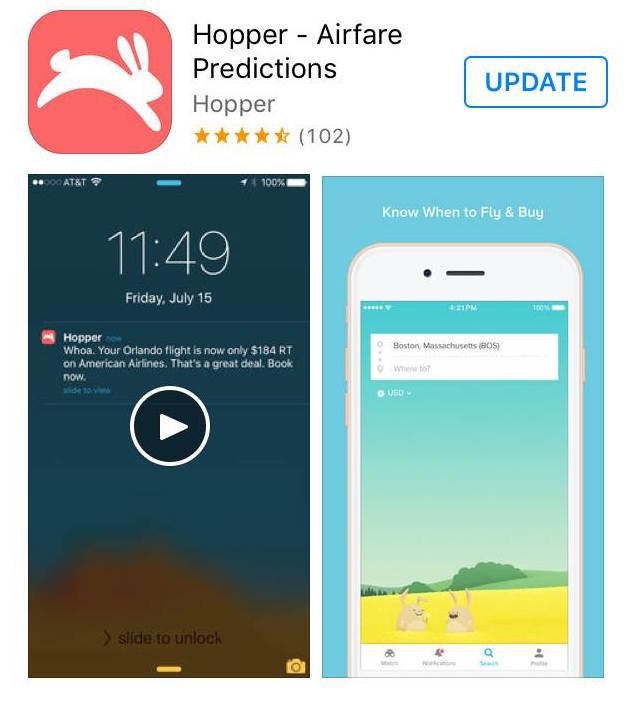 10 Game-Changing Travel Apps