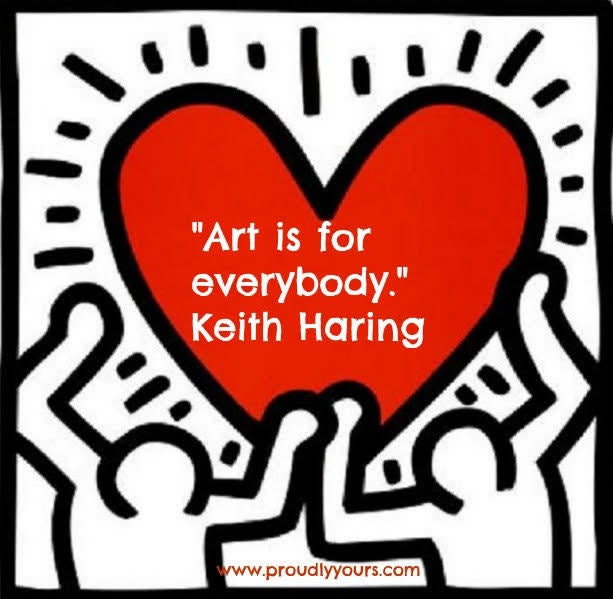 As we all know, the sharing or "WE" economy, is a socio-economic ecosystem built around the sharing of human, physical and intellectual resources. It includes the shared creation, production, distribution, trade and consumption of goods and services by different people and organizations and is heavily reliant upon a few core principles: collaboration, creativity, and a celebration of the type of business artistry invented by Warhol.
In our current world of WE, creative industries like fashion, art, and music drive the economy as much as--if not more than--finance, real estate, and law. And according to author Elizabeth Currid in her visionary book "The Warhol Way," these creative industries have been fueled by the societal happenings that whirl around the clubs, galleries, music venues, and fashion shows where creative people meet, network, exchange ideas, pass judgments, and set the trends that shape popular culture.
These counter-intuitive ideas continue to drive our economy forward, and can without question be traced back to the days of Warhol, where the key tenet of culture driven commerce, sparked by collaboration was born. In the days of Andy Warhol's FACTORY, boundless collaboration became integral to innovation, the worlds of art and business fused together, the POP Art movement consequently arrived...and the seeds of today's sharing economy were planted.
It is therefore no coincidence, as the era of collaborative creativity has come to take center stage, that the works of Warhol have had a massive resurgence in recent times. Last year, Warhol was the second highest revenue generating artist, behind only Pablo Picasso, with sales totaling $416.5 million.
We have also witnessed an indelible Warhol imprint on culture driven commerce. There was the Perrier Warhol campaign, the Dom Perignon Warhol campaign, and the Absolut Warhol campaign alone in the last few years. And that's just the beverage industry. NARS cosmetics had a Warhol inspired make up line, and just this past summer, Gucci launched a "meeting Warhol's ghost in a public toilet" campaign with an eye on revitalizing its brand and making it more accessible. Perhaps they were following suit to their former creative director Tom Ford, who also launched a Warhol inspired campaign for his line three years ago.
And it didn't stop there. Brands across the land also took a less literal interpretation to fusing the Warholian lens of collaboration and craftsmanship to invite consumer engagement and to spotlight his idea of everyone having a chance to be famous for 15 minutes. 
There was the Lincoln rebrand around artisan automobiles and the Lays consumer innovation driven DO ME A FLAVOR campaign. There was also the explosion of Factory-esque sharing platforms in the workplace like We-Works, Office Nomads and Icehouse.
As I said in my book We-Commerce, we have entered a Warholian age of creative commerce driven by culture, where we are consequently being pushed to emerge as "artists of business" if we are to stand out and succeed. We without question live in a world which increasingly rewards collaborating around the idea of art + commerce = innovation, and are being forced to agilely adapt as a result.
In my book, there is a chapter entitled "Become An Artist of Business" where I explore these ideas and mention that other disciples (past and present) of the "Warhol Way" will soon begin to flood the landscape as proof of this concept and as the age of all things Andy reaches a critical saturation point. 
One of the artists I flag that this would most likely happen with was Keith Haring, and as 2016 comes to a close, the era of sharing or "Haring" could not be more evident.
Haring took the idea of art + commerce equaling innovation to the next level honing in on the notions of accessibility and purpose. He opened the first ever Pop Shop in the 1980s in Soho to make his drawings available to everyone. Pop up shops by leading brands as disparate as e-Bay and Warby Parker have flooded the landscape for the last several years and show no sign of abating anytime soon, as winning brands seek to make their offerings available to all through one of a kind experiences that "pop."
Haring also pre-dated acclaimed graffiti bandit Banksy with his underground subway scrawlings, seeking to make his art accessible, but to also showcase the power of visual imagery in conveying influential messages. In a world where images clearly trump words everywhere we look from Instagram to Emojis, Haring's influence is palpable. Snapchat, perhaps the king of visual imagery, which recently rebranded itself as just Snap, even just released its Spectacles glasses product designed solely to help consumers capture and share unique visual imagery.
Haring used his one of a kind visual communication to imbue a sense of activism around critical societal issues like drugs and AIDS. There was the infamous Crack is Wack series and the memorable Stop Aids collection.
As I highlight in We-Commerce, this influence can be seen taking shape in the new age of business, with companies of all shapes and size, and across all industries, demonstrating the need to act with a sense of purpose each and every day, not just around sustainability or philanthropy efforts. Using commerce to instill purpose and not just profit is ubiquitous today and clearly mimics Haring's use of art to activate meaningful change.
Pepsi pioneered this idea over a decade ago with its critically acclaimed Refresh platform, and we see these concepts at work everywhere today from GM partnering with Lyft to advance the age of autonomous vehicles, to brands like Tom's Shoes and Salesforce innovating and disrupting around the 1:1 give back model, where portions of profits are immediately put back into the world to do good.
Keith Haring's art was auctioned for a record price this year, hitting the $4.2 million mark for one piece at a Sotheby's event this summer. If we continue to play out the Warhol influence paradigm, perhaps this is a clear indication that our world of creativity, collaboration and purpose has only just begun.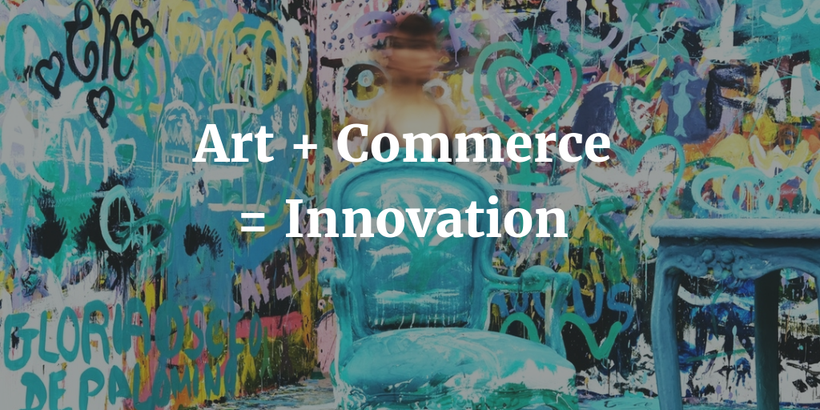 I for one hope it is a clear harbinger of the era of "artists of business" meaningfully  taking hold. An era of commerce where creativity, sharing and a sense of worthwhile contribution, set the bar on what true innovation, profitability and leadership could, and should, really look like.
As Keith once famously said, "The public needs art - and it is the responsibility of a 'self-proclaimed artist' to realize that the public needs art, and not to make bourgeois art for a few and ignore the masses." 
Today maybe, just maybe, we can all continue to extend that notion to business and entrepreneurialism, using the age of sharing or "Haring," and the artistry of business driving it, to realize the vision of us all being better in the service of the collective we over the singular me.
Billee Howard is the Founder of Brandthropologie where she helps brands with collaborative content and digital storytelling. Schedule a 15 min call with Billee right here.
Calling all HuffPost superfans!
Sign up for membership to become a founding member and help shape HuffPost's next chapter
This post was published on the now-closed HuffPost Contributor platform. Contributors control their own work and posted freely to our site. If you need to flag this entry as abusive,
send us an email
.