Years before Donald Trump became a presidential candidate, veteran journalist Wayne Barrett spent more than 10 hours interviewing him for a 1970s Village Voice series (recently republished here and here), which he later expanded into the 1992 book Trump: The Deals and the Downfall. During a Friday conversation with HuffPost Live, Barrett looked back on his time with Trump and the interactions that made the real estate mogul "tough to like."
"Even at this early stage of his career, he both threatened me and tried to bribe me," Barrett said. "He offered me an apartment. I don't know how he knew that I lived in one of the toughest neighborhoods in Brooklyn, in Brownsville. He said, 'I understand you live in Brownsville. Wayne, you don't have to live in Brownsville. I can get you an apartment.'"
Intimidation of the media was nothing new for Trump at that point, Barrett said.
"At the same time, in the course of the same interviews -- and this was all on tape -- he advertised that he had already sued and broken one journalist," Barrett said.
Want more HuffPost Live? Stream us anytime on Go90, Verizon's mobile social entertainment network, and listen to our best interviews on iTunes.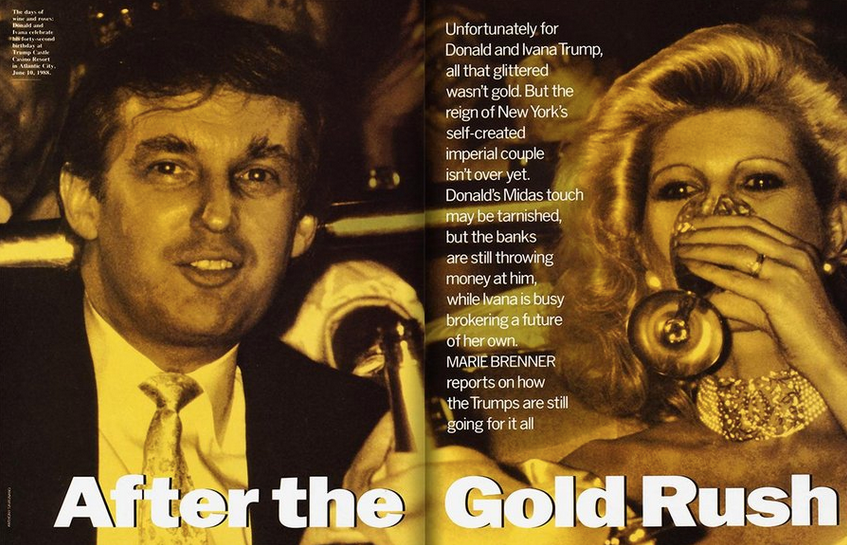 18 Real Things Donald Trump Has Said About Women
Related
Popular in the Community