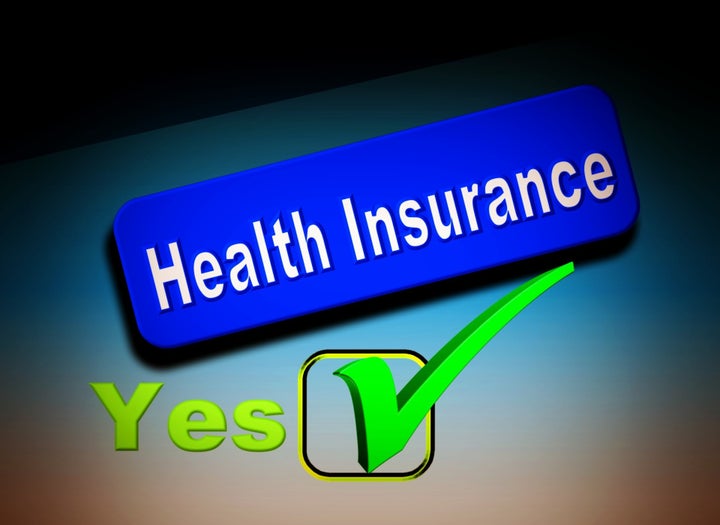 The Senate on Wednesday afternoon rejected 45-55 a measure repealing many parts of the Affordable Care Act without providing a replacement. The New York Times reported that Senate Republican leaders may "[push a far more limited measure that repeals parts of the Affordable Care Act, such as its mandate that most people have insurance and a tax on medical devices, but leaves most of President Barack Obama's signature health law in place. Senators would then take their narrow bill into negotiations with the House, which passed a comprehensive measure to repeal and replace the Affordable Care Act."
Blue Cross Blue Shield Foundation was very vocal in their appeals to not repeal the ACA without replacing it with something, claiming, "A system that allows people to purchase coverage only when they need it drives up costs for everyone." And certainly nobody wants to pay more for health insurance and doctors' visits than they already do.
All of this turmoil is coming only months after Gallup reported that the Affordable Care Act gained a majority approval rating from the American public for the first time, though 40 percent of people thought it needed significant revisions. Where people are on the scale of like or hate, keep or repeal may be determined by any effect it has had on their lives. For example, when the ACA or health care reform first passed, my self-employed hairdresser and my massage therapists, both single forty-somethings in the San Francisco Bay Area were thrilled at how much more affordable it made their monthly health insurance costs.
But for people like Danielle Brooks, owner of Lake Washington Wellness Center in Redmond, Washington, the reform to health care "created the perfect storm" for her that almost drove her out of business, she said. For twenty years, she provided "Cadillac premium insurance plans to her 16 employees" until health care reform drove her "rates up by 34 percent" while insurance reimbursement rates—which accounted for 90 percent of their business as an orthopedic rehabilitation facility—decreased.
"When you pay an employee $35 per hour and have to cover overhead and expenses, a $59 insurance reimbursement is like a slap in the face," Brooks said. "The last straw came when we had trouble collecting remainder amounts from our clients." She understood and empathized with why they couldn't pay. "They were struggling because their deductibles had increased, many to $1000 to $3000," she said.
Douglas Kegler, founder of CollaborateMD.com, a medical practice management software company, understands all too well the challenges consumers and healthcare industry professionals like Brooks and her colleagues have faced and currently are facing. He has worked in the industry since the 1980s, before the widespread implementation of using the Internet to submit claims or as the way consumers can track their appointments, test results and can communicate with their providers.
"The healthcare industry has been slowly going to real-time claim adjudication to speed up revenue cycles," Kegler said. This works well for the healthcare professionals who work with these insurance companies. But only a few insurance payers are doing it because "insurance companies want to hold onto their money for as long as they can," he said.
In order to offset the wait and the decreased insurance reimbursements, Kegler said, "Medical practices need to focus on the increasing patient responsibility amounts and then collecting the money sooner, such as by credit card at time of service or over the phone or an Internet portal."
Brooks and her employees realized this. They felt almost forced to transition from an orthopedic rehab model to a cash-based wellness center just to stay alive. "We changed our name, rebranded our company and terminated our insurance contracts with those companies whose reimbursements we could not afford," she said.
"Reimbursements and getting patient responsibility amounts are the only ways for medical practices to thrive," Kegler said, "and the right reporting is crucial for medical practices to understand their financial performance before it's too late."
So as Congress and President Trump deliberate about rewriting, repealing or reforming the 2010 healthcare reform, and the media reports that somewhere between six to 10 million and 24 million people could no longer be insured, medical and wellness practices are having to change the way they do business. Some are switching to cash or credit card based models. Some are switching to more automated offices, using cloud-based technology to manage many facets of their practices.
And everyone who lives in and/or works in the United States is wondering how the next round of healthcare industry changes will affect them.
Popular in the Community