When the revered graffiti holy place named 5Pointz in Queens, New York was buffed and slated officially for demolition last fall the collective response of the graffiti/street art fan base and community was horror and lament. Nonetheless, community persists, and art in the streets is stronger than ever in many cities, including right here in Queens which has played host to an ever growing grassroots exhibition on the walls for five years called "Welling Court."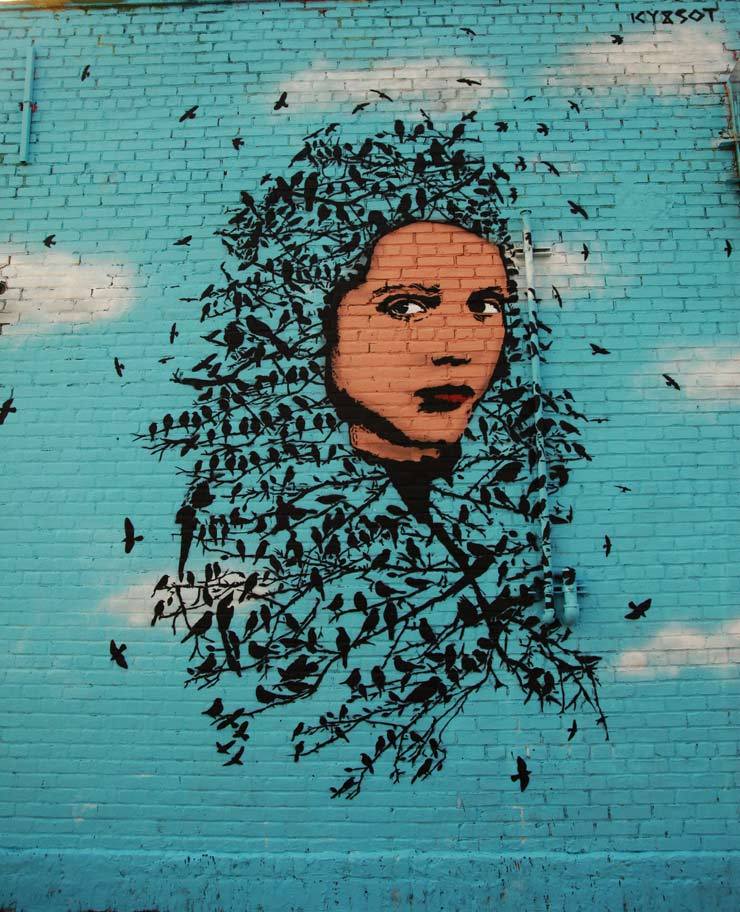 Icy & Sot (photo © Jaime Rojo)
Imagined and produced by two advocates of creativity in the public sphere and run on a shoe-string budget, "Welling Court" is a series of 100+ walls throughout this largely working class neighborhood that feels like it perhaps has been overlooked by the rest of the city. With a mix of some of New York's newest immigrants and families, the modest residential/light manufacturing neighborhood has had a eye-jolting injection of spirit and free art every summer since 2009.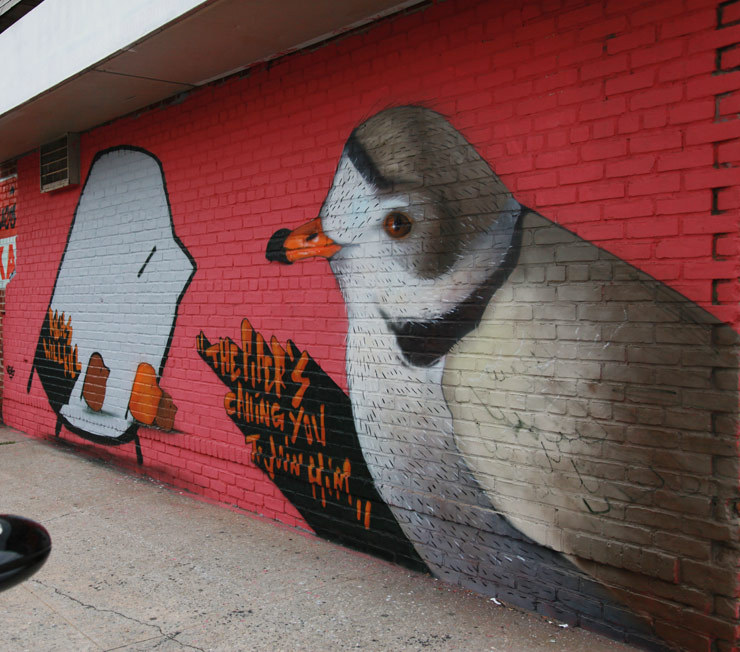 Veng RWK (photo © Jaime Rojo)
We look forward to this annual event for a number of reasons, among them: the unpretentious spirit of community creativity at work as tens of artist straddle ladders and stepstools side by side painting walls, the friendly inquisitive neighbors who hang out and discuss the art and prepare a variety of foods to share on folding tables in the middle of the street, and the unbridled enthusiasm of the kids who race through the neighborhood on foot, bicycle, scooter, even grocery cart.
Unsponsored by brands and run by community elbow grease, "Welling Court" brings lots of Street Art / graffiti / public art enthusiasts and almost no police presence or crime for that matter. Breaking their own record this June at 127 painted walls, organizers Garrison and Alison Buxton help hook up the opportunity and artists are happy to take advantage of it. Here is just a relatively small selection of images taken by photographer Jaime Rojo at "Welling Court" 2014.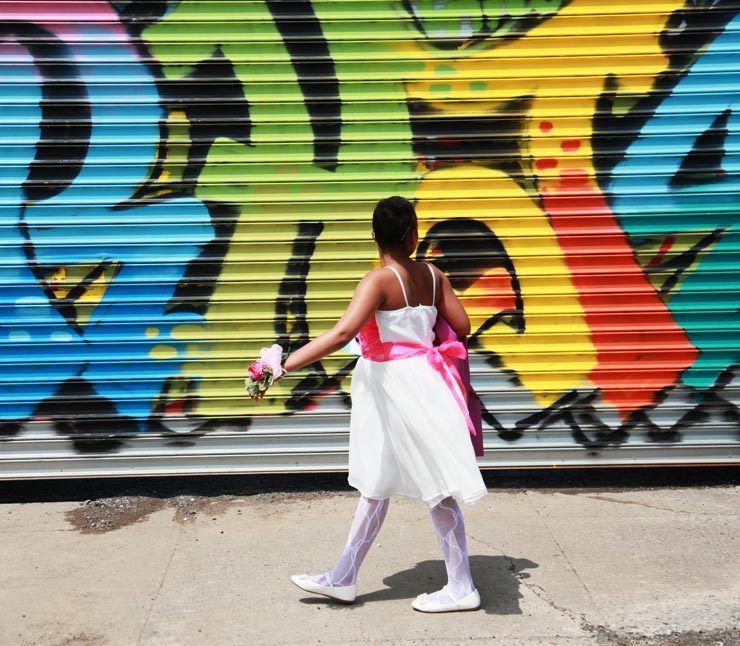 Fresh from graduation and walking in front of a RHAK gate. (photo © Jaime Rojo)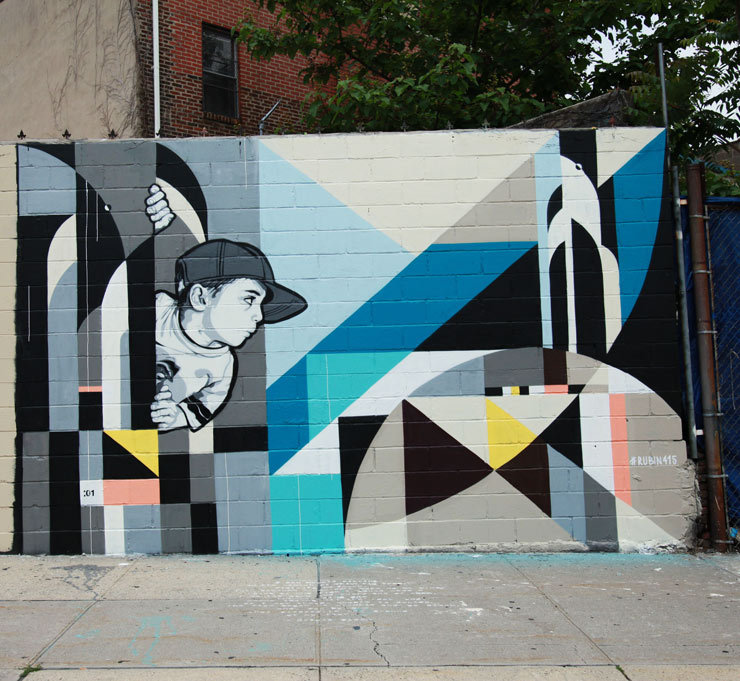 Joe Iurato and Rubin collaboration. (photo © Jaime Rojo)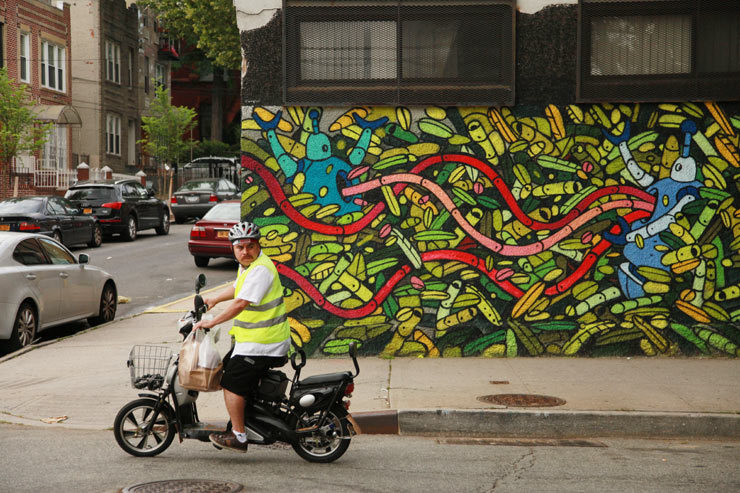 R.Robots (photo © Jaime Rojo)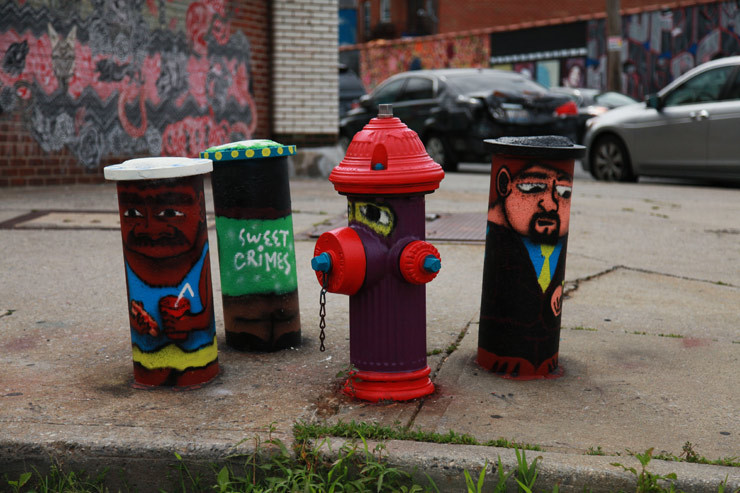 Sub (photo © Jaime Rojo)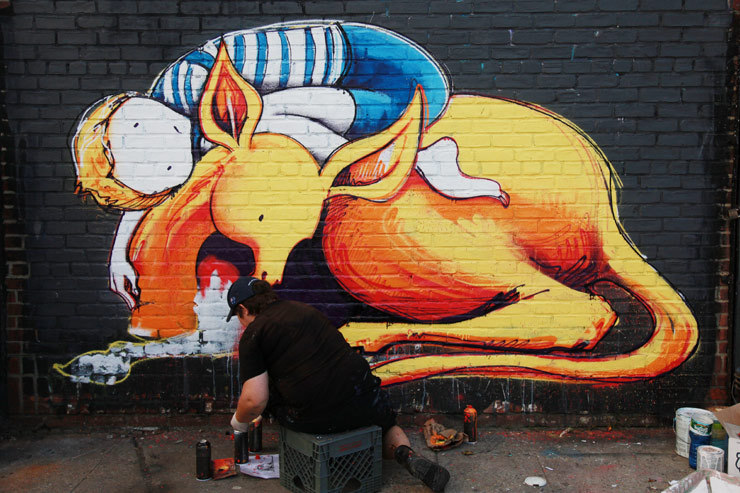 Kaffeine at work. (photo © Jaime Rojo)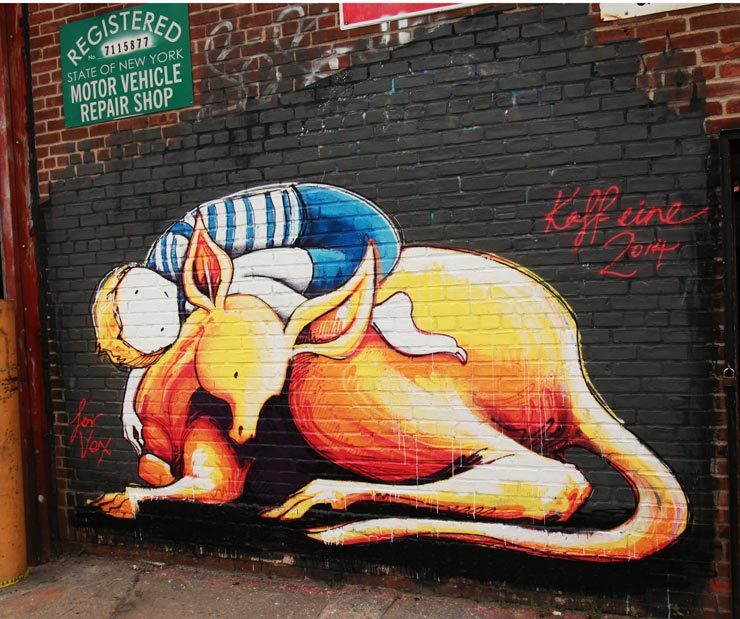 Kaffeine (photo © Jaime Rojo)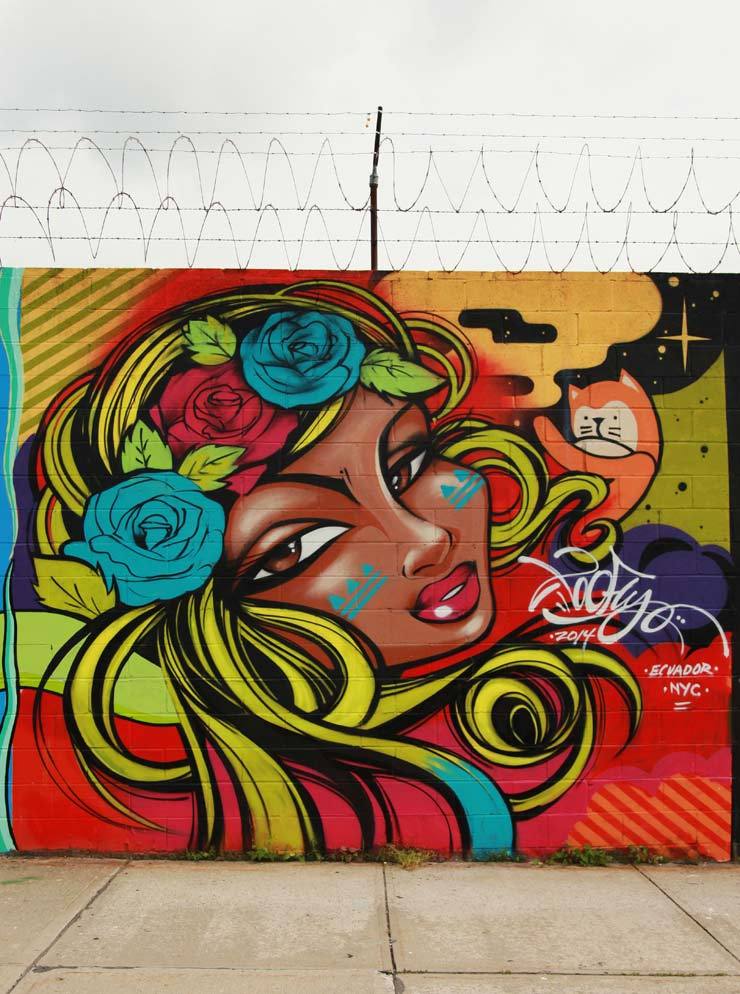 Toofly (photo © Jaime Rojo)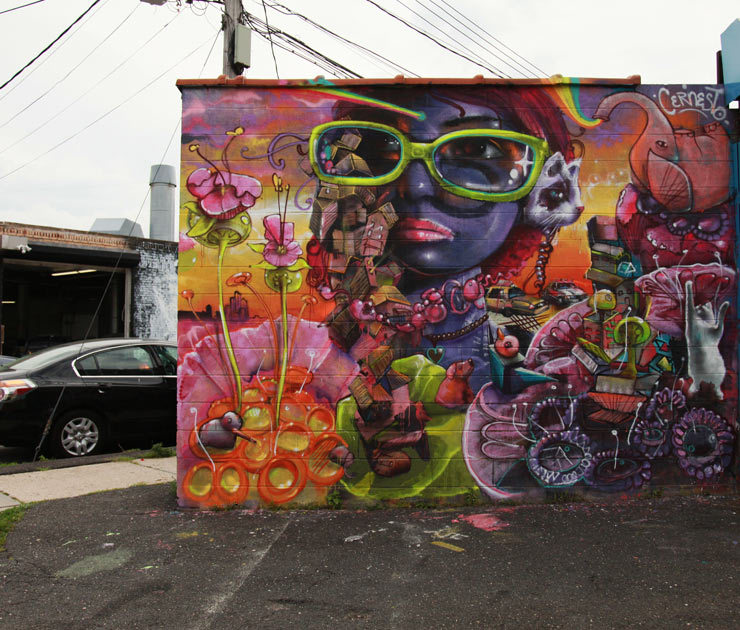 Cern (photo © Jaime Rojo)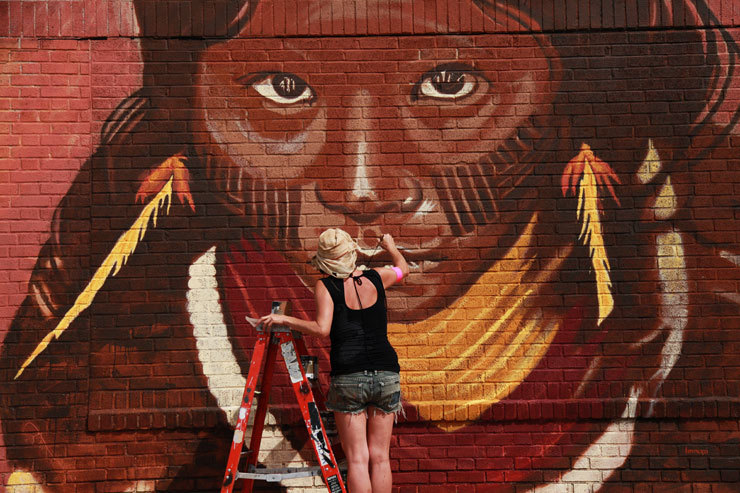 LMNOPI at work. (photo © Jaime Rojo)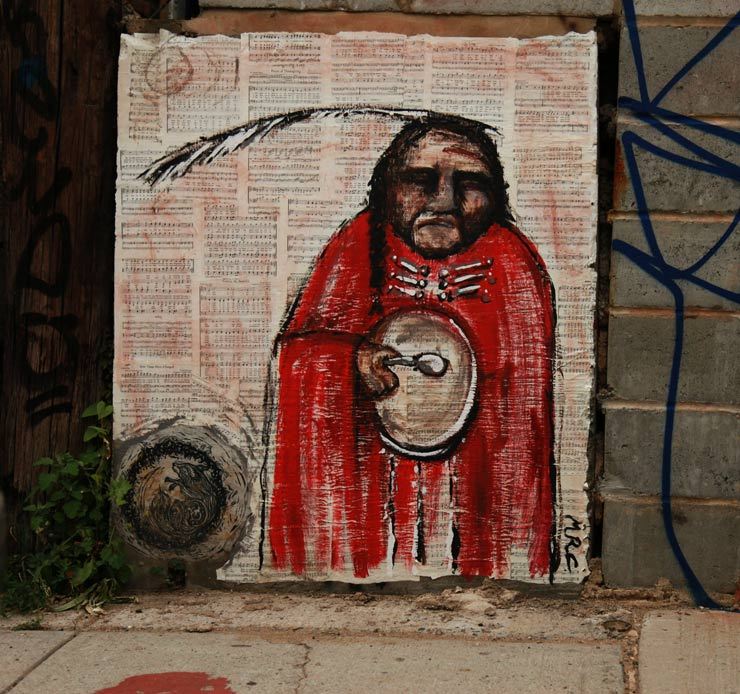 MRC (photo © Jaime Rojo)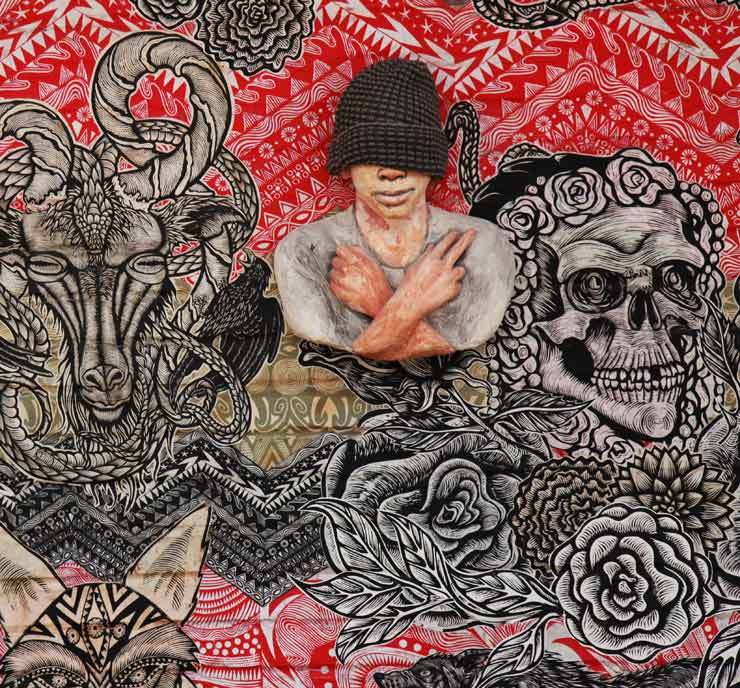 John Ahearn temporary installation with a Dennis McNett wheat paste from last year as a background. (photo © Jaime Rojo)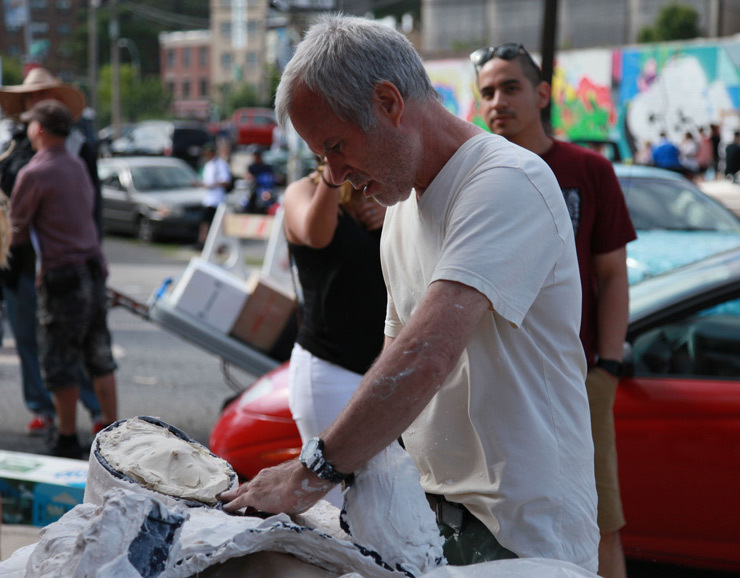 John Ahearn working on the details of the live casting he did of Roger Smith. (photo © Jaime Rojo)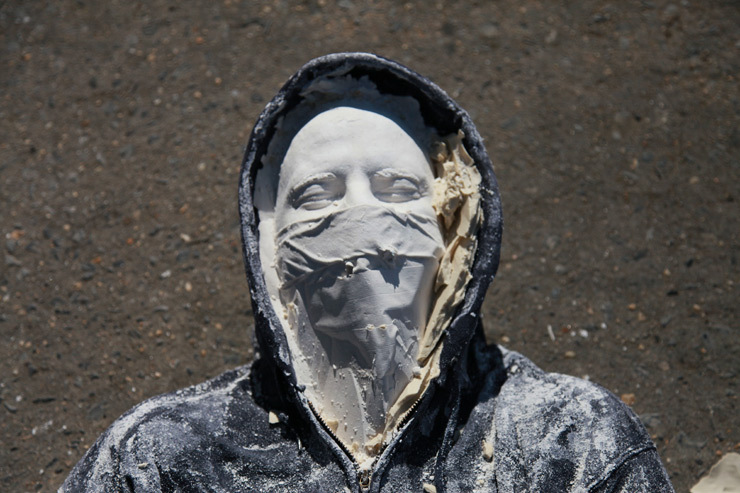 John Ahearn. More to be done with this Roger Smith piece. (photo © Jaime Rojo)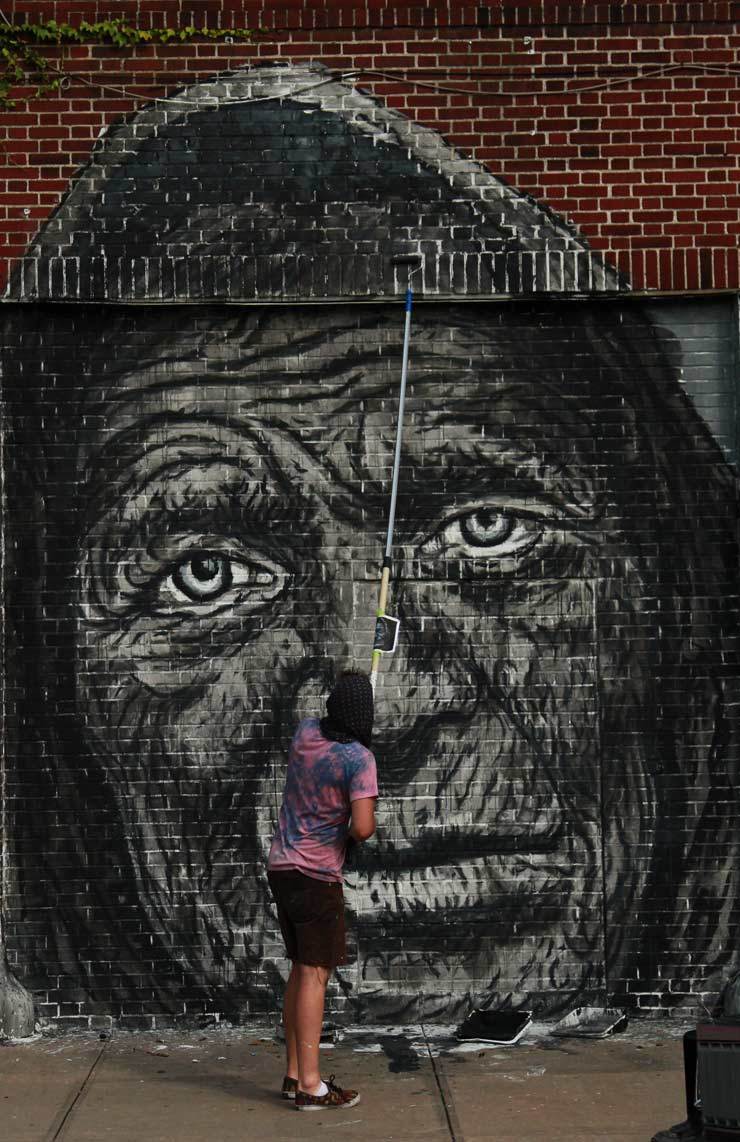 Pyramid Oracle at work. (photo © Jaime Rojo)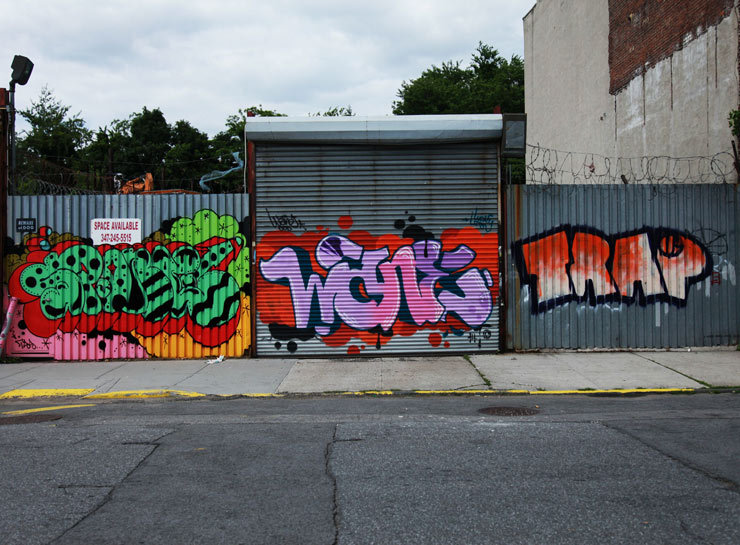 Gregg Lamarche, Wane and Trap (photo © Jaime Rojo)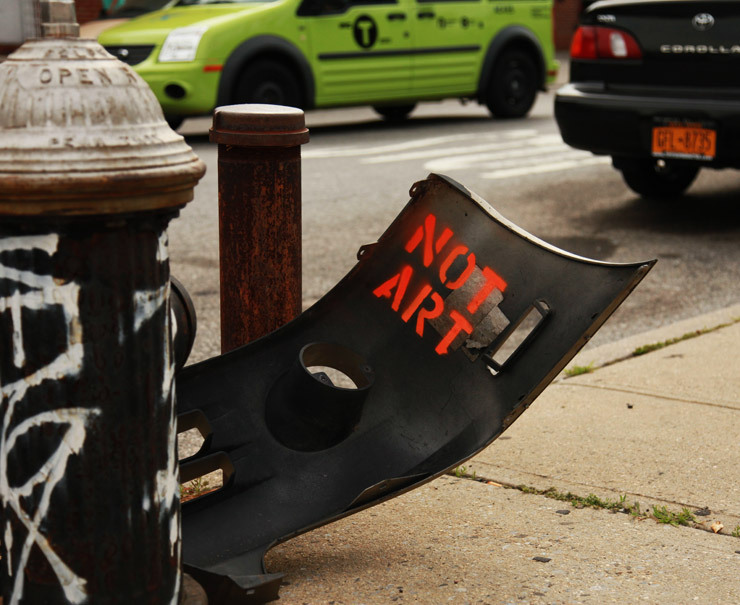 Not Art (photo © Jaime Rojo)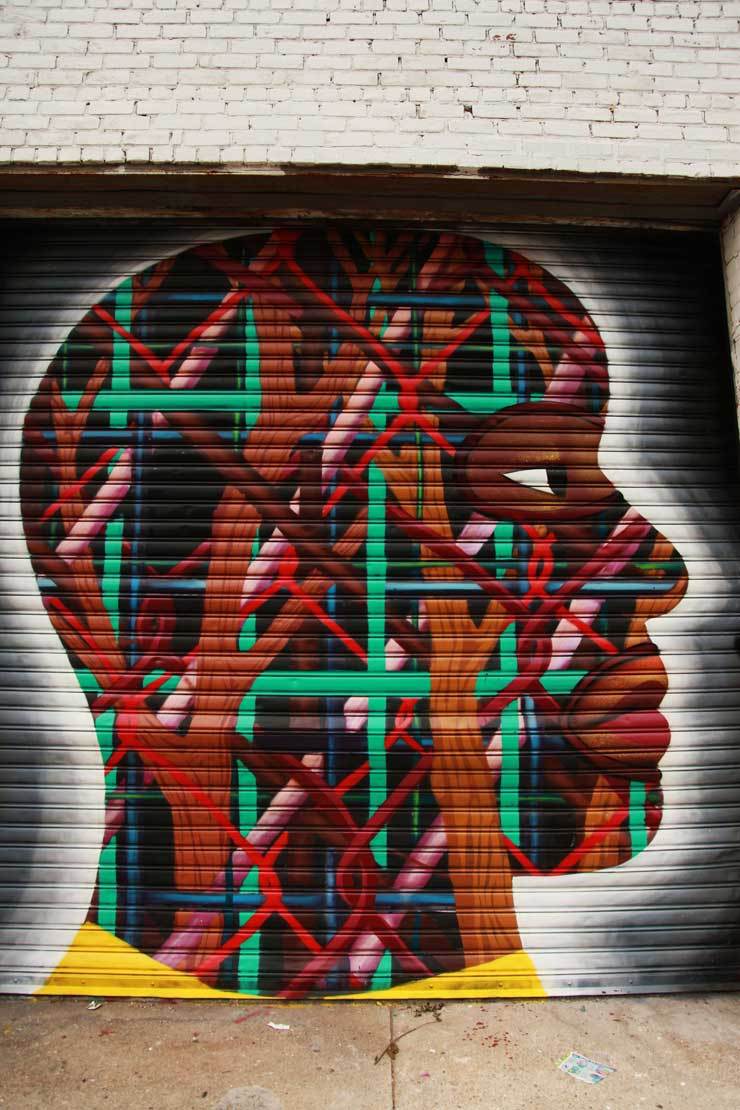 Cekis (photo © Jaime Rojo)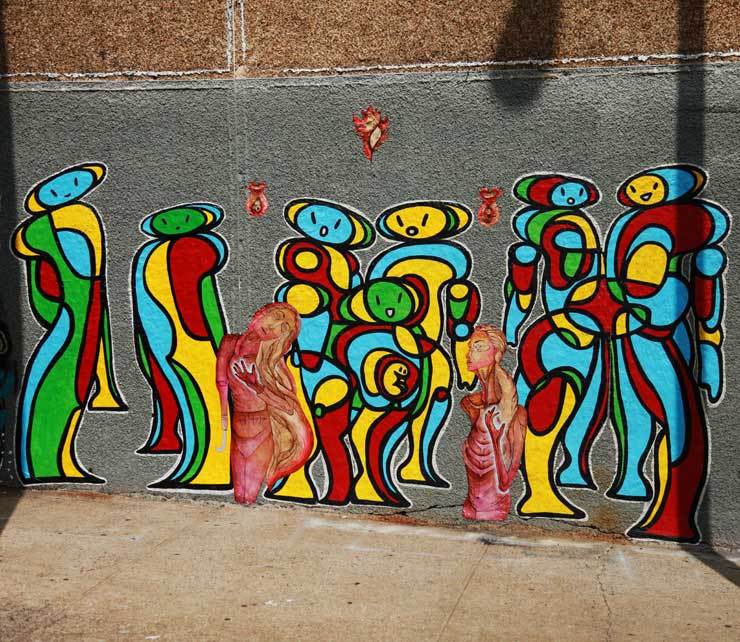 Cake and Ryan Seslow collaboration. (photo © Jaime Rojo)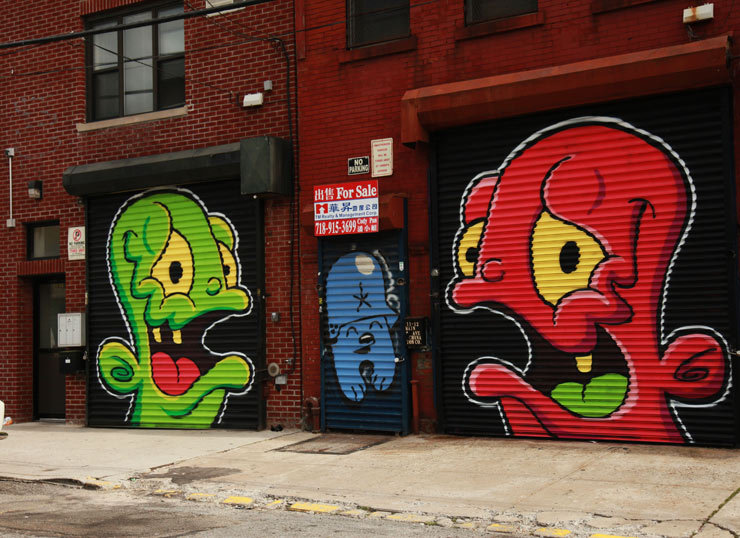 Bishop203 with an old Flying Fortress in the middle gate. (photo © Jaime Rojo)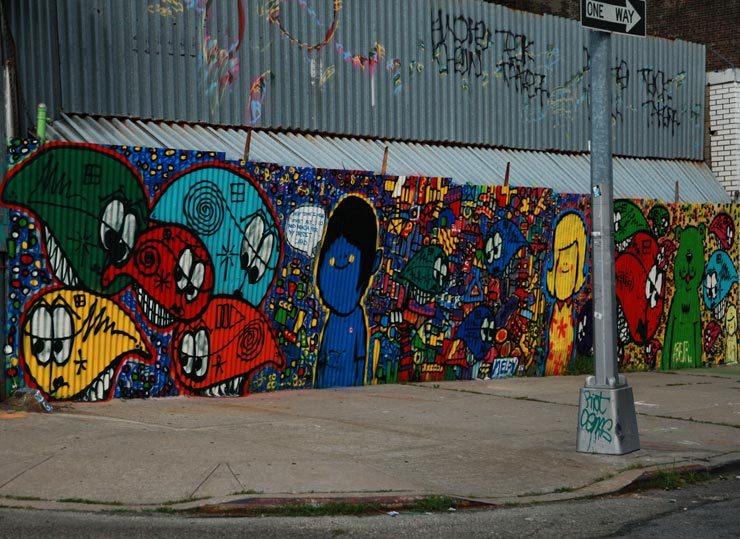 Ellis G, Joseph Meloy and Abe Lincoln collaboration. (photo © Jaime Rojo)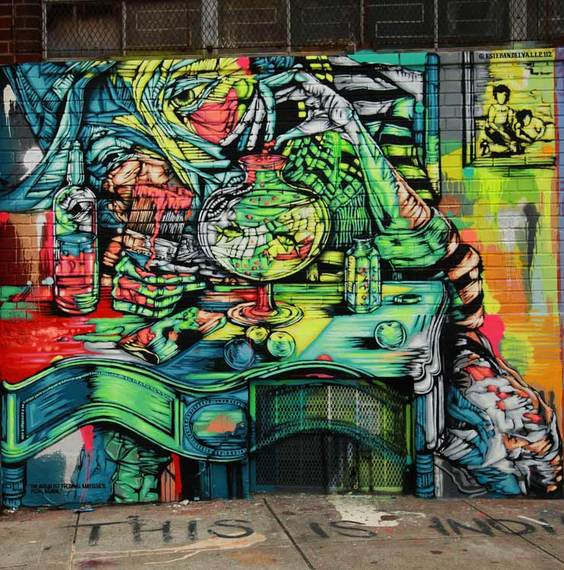 Esteban Del Valle (photo © Jaime Rojo)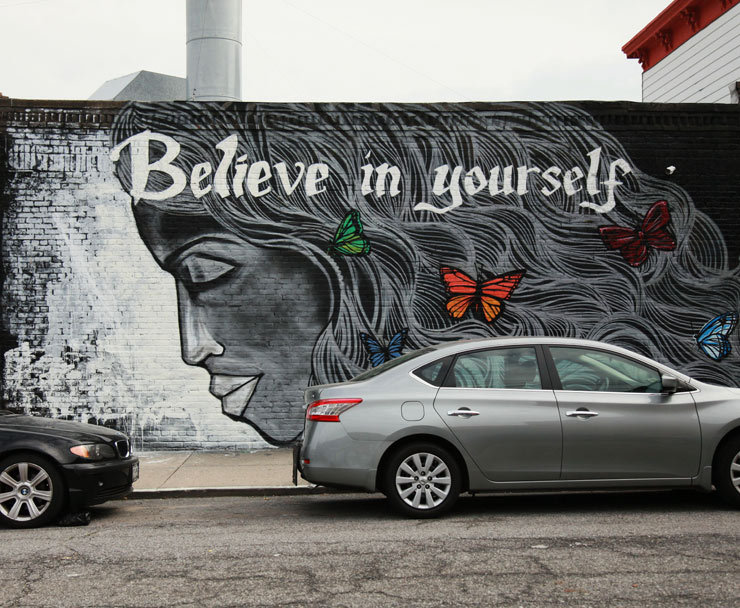 Alice Mizrachi (photo © Jaime Rojo)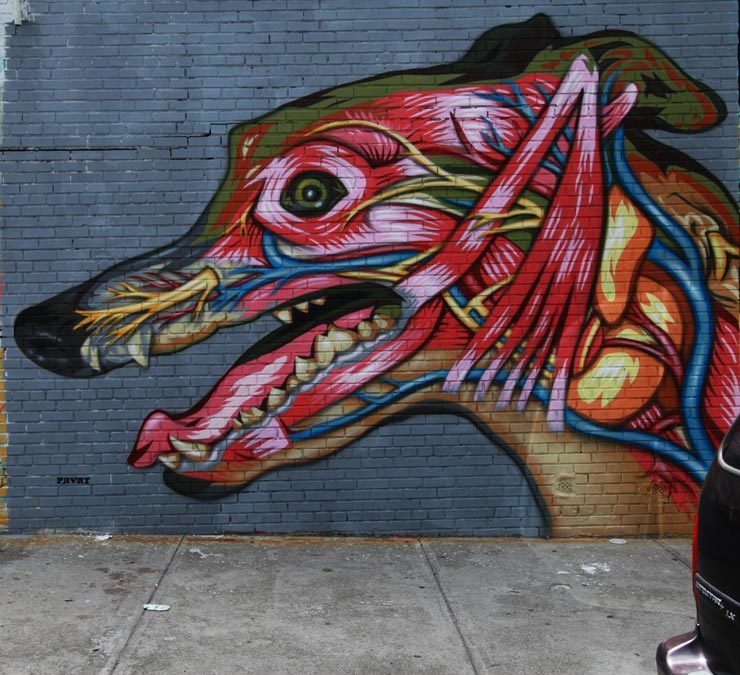 PRVRT (photo © Jaime Rojo)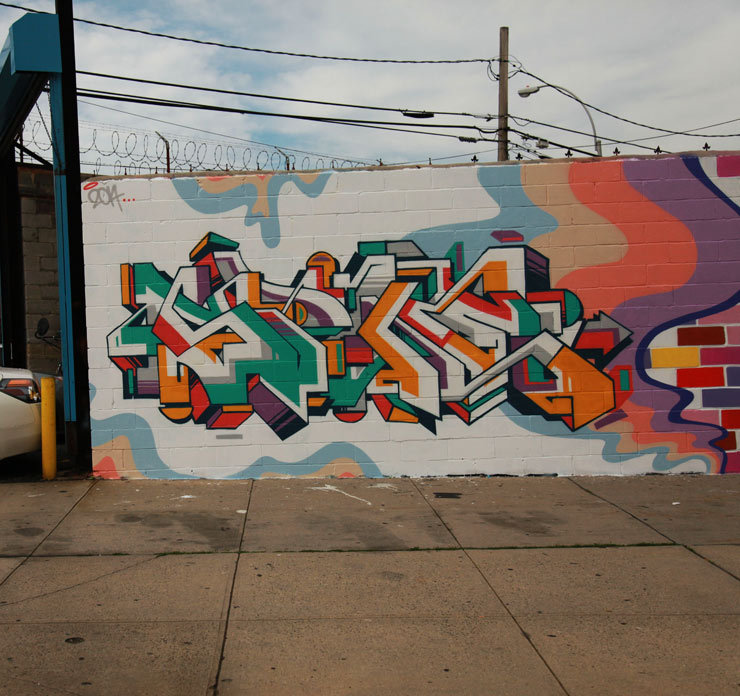 Gregg Lamarche (photo © Jaime Rojo)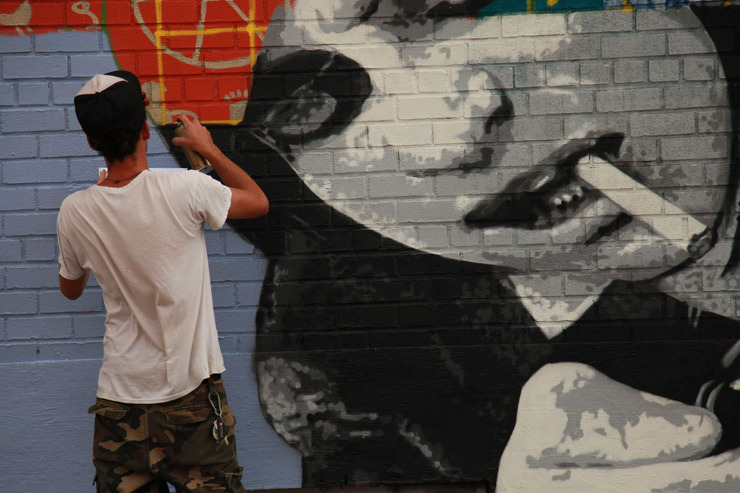 Damien Mitchell at work. (photo © Jaime Rojo)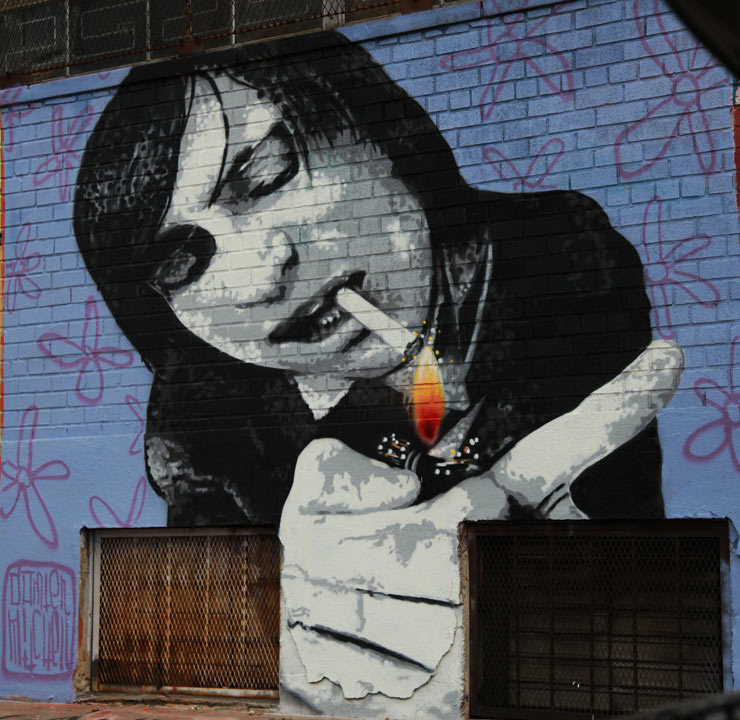 Damien Mitchell (photo © Jaime Rojo)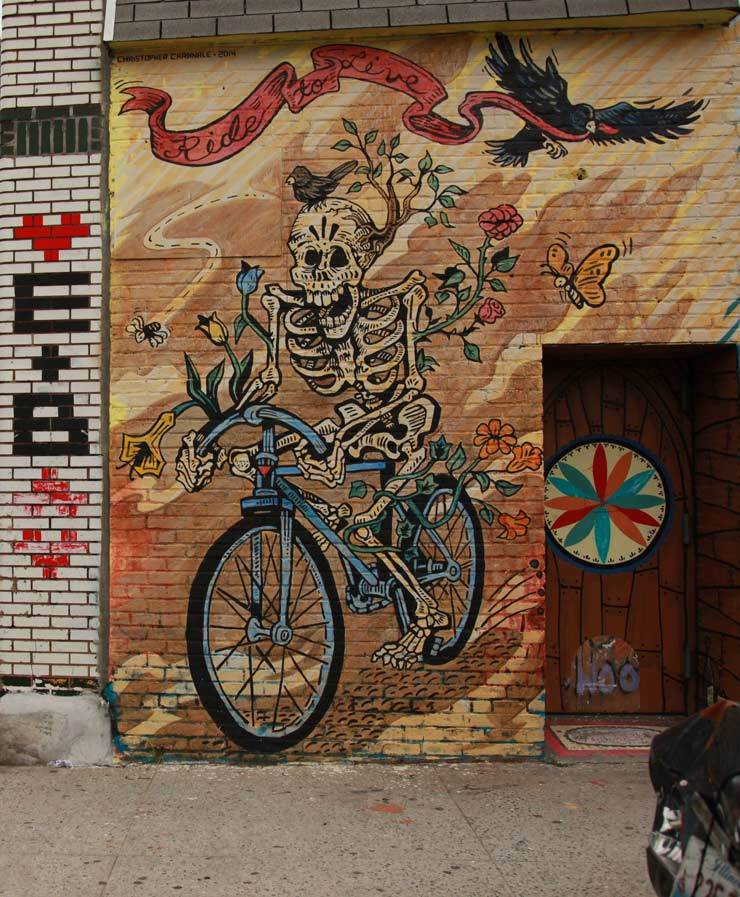 Christopher Cardinale (photo © Jaime Rojo)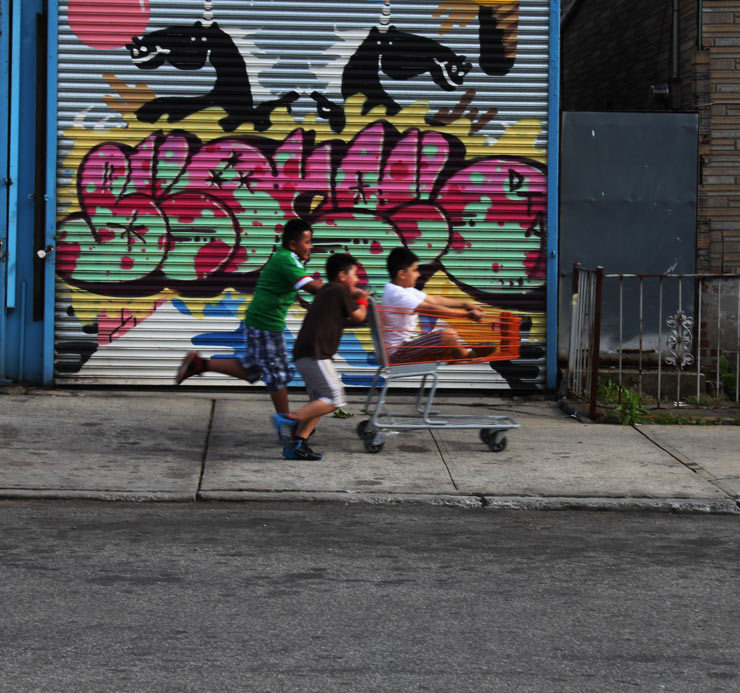 Fun! Fun! Fun! (photo © Jaime Rojo)
<<>>><><<>BSA<<>>><<<>><>>><><<>BSA<<>>><<<>><>

Please note: All content including images and text are © BrooklynStreetArt.com, unless otherwise noted. We like sharing BSA content for non-commercial purposes as long as you credit the photographer(s) and BSA, include a link to the original article URL and do not remove the photographer's name from the .jpg file. Otherwise, please refrain from re-posting. Thanks!

<<>>><><<>BSA<<>>><<<>><>>><><<>BSA<<>>><<<>><>

This article is also posted on Brooklyn Street Art.

Read all posts by Steven P. Harrington and Jaime Rojo on The Huffington Post HERE.

See new photos and read scintillating interviews every day on BrooklynStreetArt.com

Follow us on Instagram @bkstreetart

See our TUMBLR page

Follow us on TWITTER @bkstreetart