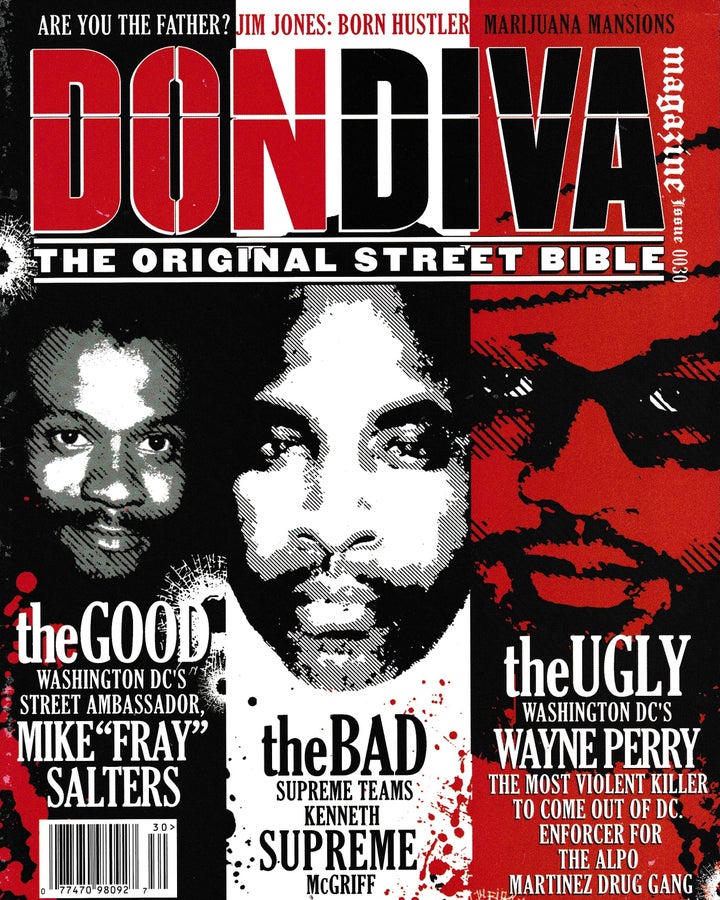 Known and respected in the streets, prisons, and hip-hop circles worldwide- Don Diva, which bills itself "the original street bible," is known for the integrity it exercises in telling the stories of the notorious drug lords and street legends that populate street lore.
Unlike other street magazines, which take a more exploitive angle like the tabloids, Don Diva's reputation in the American criminal justice system is unblemished. Respected by both career prison gangsters and those using their time to reform and rehabilitate themselves. Don Diva is about providing the information that the mainstream media doesn't, information that those in prison and in the streets need. And due to the magazine's relationships with the men that have been lionized in hip-hop's lyrical lore as stars of the drug game Don Diva get's the stories straight from the source, not going the New York Times-sanitized route.
I've written a bunch of cover stories for the magazine including the Supreme Team, Boobie Boys, and Cash Money Brothers features. While in prison I used to write under Soul Man because the prison authorities would throw me in the hole for writing articles and even transfer me to higher security level prisons. This persecution strengthened my skill as I kept writing, publishing 8 books on gangsters and prison life and also founding Gorilla Convict from the cell block. Telling tales that would have otherwise never been heard. Straight from the voices of convicts.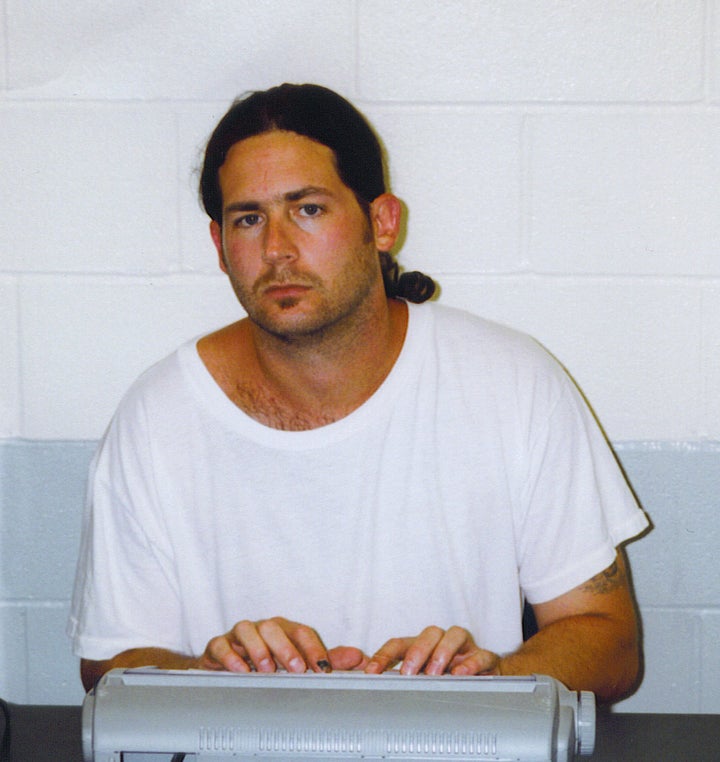 People out here in the real world don't really know what a "street magazine" like Don Diva means to those incarcerated. Don Diva isn't the only magazine in the genre, with F.E.D.S., As Is, and Street Elements having been in the game at one time or another, but none of them consistently publishes like Don Diva, which is over 60 issues strong and has been publishing since 1999, while founder Kevin Chiles was still serving time for a drug conspiracy charge. To find out what Don Diva means to the incarcerated I reached back inside to some of my former cellmates and some of the street legends I've written about for the magazine.
"It means two things," Plex, who's doing life at USP Coleman for his convictions on the Boobie Boy case out of Miami, tells me. "He probably ain't never going home, and it means he's a stand up dude that was about his business. Its like an honor." And Plex should know, I wrote and interviewed him about his case for issue 41, which profiled the street kings of Dade County. But like Plex inferred, street fame usually means life in prison or death. And that's the cautionary tale or underlying theme that Don Diva stresses. Despite the glorification of the magazine among convicted criminals.
"If someone has a story featured in Don Diva or F.E.D.S., you already know that they're about something." Judge, serving 18 years at USP Big Sandy, tells me. "But most of the time, you already know that when they walk in. Dudes will use it as a bragging tool though. Like, 'My case was in Don Diva.' They'll pretty much be rock stars when the magazine comes out. Dudes will try to holler at them about their connects and what they were doing. More so on trying to get put down, then really giving a fuck."
Motives aside, the magazine is cherished in prison systems nationwide. When I would get copies in, which I did regularly, guys would have dibs on checking the magazine out twenty men deep. Eventually after I let my main dudes see it I'd give it away to someone just so dudes couldn't keep asking me for it. They would sweat me to death to check out a Don Diva magazine. But I was the same way if I didn't get my copy in.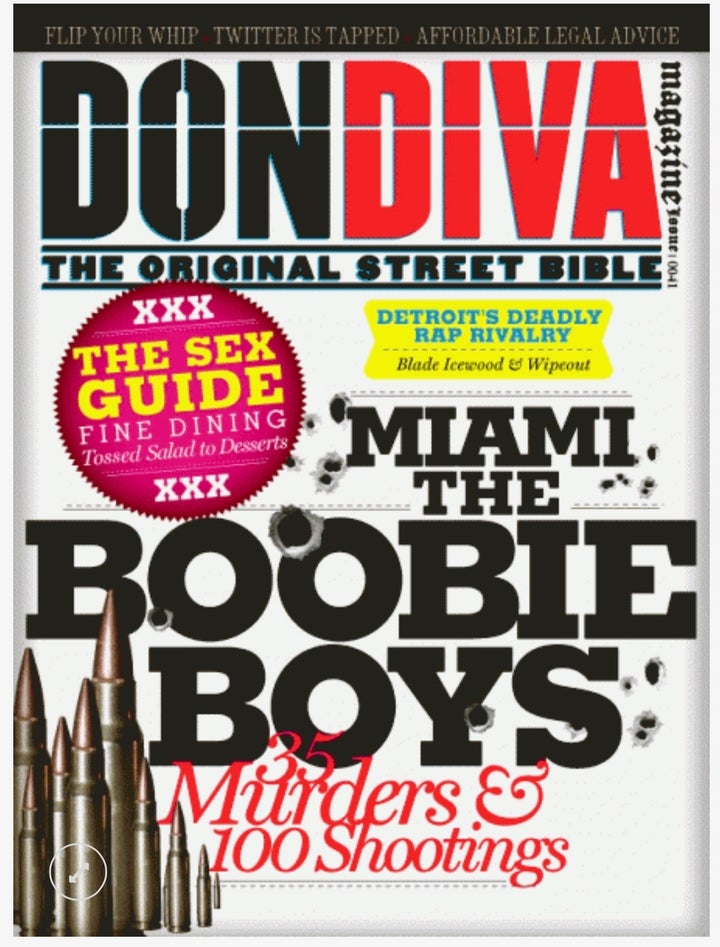 "Don Diva is like the Wall Street Journal of gangsta lore." Titi, whose doing 20 years for a drug conspiracy, tells me. "And being that they don't let them in the pens, it's like reading a rare or lost book of the bible when someone manages to get one in. Don Diva's status among dudes in here is impeccable." And since prisoners love it, the magazine is detested by prison administrators and mail room officials who've been rejecting the magazine and not allowing it into their prisons since its inception. Due in part to the perception that the magazine is detrimental to the security, good order, or discipline of the institution and/or that it facilitates criminal activity.
"We do have a problem getting them in if the cover is on them." Rob, doing a life sentence for drugs at FCI Terre Haute, tells me. "The mail room doesn't seem to have a problem with them when the covers are changed or torn off. Being in these magazine is like a badge of honor in here. If the person is a rat, it would be detrimental to them. The mailroom is super on point about letting anything in here that will glamorize anything, or make motherfuckers feel good or informed."
The federal Bureau of Prisons and other prison systems make such a big deal about rejecting Don Diva magazine yet the same types of articles, taken verbatim from court records or a prosecutor's press release, come into prison all the time via The New York Times or The Washington Post or any other major publication. Plus you can read about these big cases and who the snitches are if they are published in the law books. Every prison has a law library. Talk about blatant censorship.
Despite all this the BOP can't legally ban a magazine and copies of Don Diva regularly make it inside. Some sensible wardens allow the magazine on their compound and some mailroom staff just doesn't care or feel the reading of such material causes problems. To the men behind the fences Don Diva is considered the truth, everything else is fake news.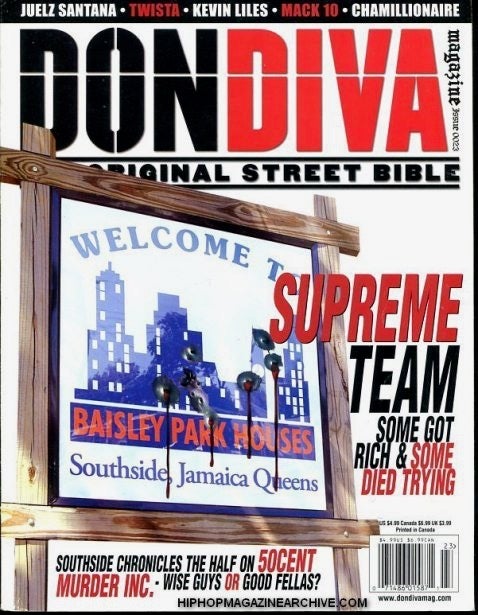 "Being featured in Don Diva magazine or F.E.D.S. was a way that guys got exposure and were able to deliver a message to the communities they came from." The infamous stick-up kid, King Tut, doing a life sentence for the unjust three strikes law, tells me. "It was epic to be in a position that enabled you to surrender your truth to the world without having to worry about words being changed or distortions. They would allow the world to receive you just the way you delivered your message.
"The magazines also enabled you to enhance your value or attract people who could be of benefit to you. I'm genuinely grateful for those outlets, because there are so many voices that would have never been heard and faces we would have never seen if it wasn't for those magazines being direct and from the grassroots."
Thats how I felt when I was inside writing and doing these stories. It was exclusive, it was on the cutting edge, and even though I was in prison already I still risked getting locked up in the hole for writing about other prisoners. It wasn't against the rules to do so, I had a right to write, but depending on the subject matter, it was highly frowned upon. I had many talks with prison administrators about my writing. I'm sure they were happy when I left the system finally, after completing my sentence. And being out in the world I know that people have no idea how much these street mag's mean to those incarcerated due to the drug war.
"It is extremely big to have your story featured in Don Diva or F.E.D.S.," Shocker, who is doing 405 months for being in Pappy Mason's Bebo crew, tells me."You know most of these cats is jock riders, real live groupies, and wanna-be gangsters talking about living that thug life. Many are called, but only a few are chosen. Don Diva's reputation is solid, as good as gold in here. They don't call it the street bible for nothing." I wrote about Shocker and his time in the streets under Fat Cat and Pappy Mason in F.E.D.S.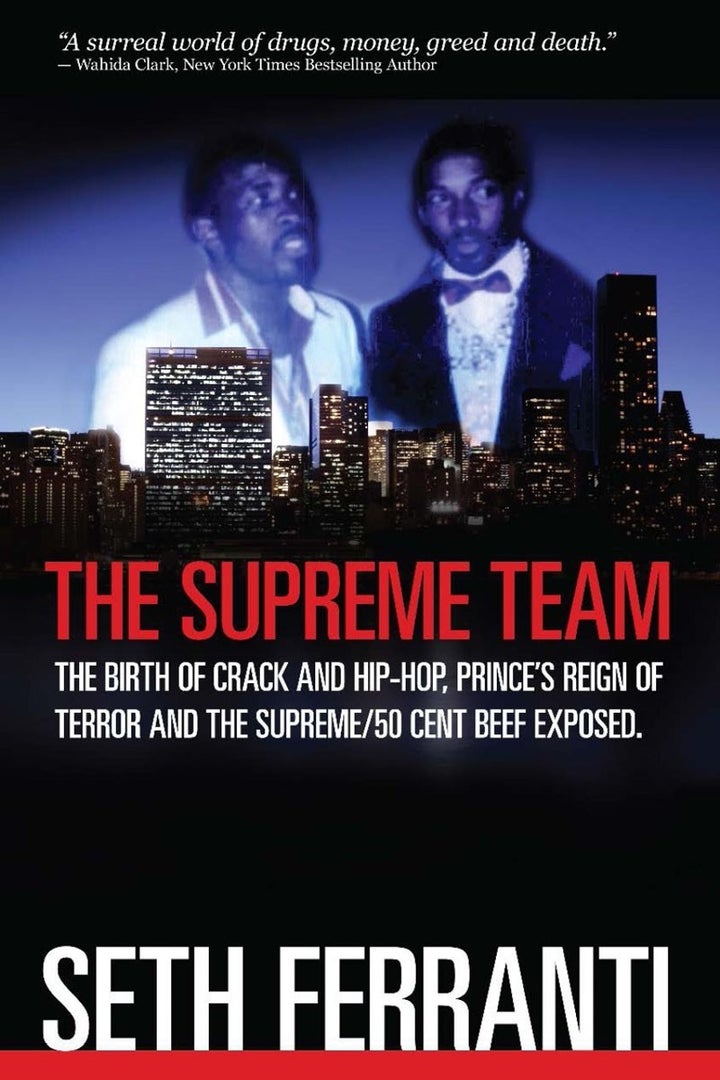 Guys used to come up to me on the yard and try to convince me that I needed to write about them. They would bring newspaper clippings from their hometown newspaper. I would just be honest with them- that's the best course in prison, don't leave anything open- and tell them that unless their case had a minimum of 50 articles in the papers, then it wasn't big enough for me to write about. I was writing about gangs like MS-13 and the Green Dragons and gangsters like Kenneth "Supreme" McGriff from the Supreme Team, Wayne Perry, and Rayful Edmond, guys who had upwards of 500 or more articles written about their drug dealing and criminal exploits. I probably hurt a lot of dudes ego's, but I only wrote about the creme of the crop of crack era gangsters.
To me this 1980s and 90s gangsta shit was like the Wild, Wild West, but set in the age of hip-hop. I was the chronicler, weaving the Billy the Kid-like tales, but to Don Diva it was as important to educate as it was to entertain. Priding itself on telling the stories that the mainstream media couldn't get, Don Diva has found its niche among people who have time to read a magazine- hip-hop industry insiders and power brokers, drug lords and prisoners, and rappers, wanna-be's, and true crime aficionados. But with the website they have expanded their audience and continue to do so by telling more diverse, yet still impactful stories of the criminal justice system and who it targets.
"Two particular individuals we featured stood out for us," Don Diva founder, Kevin Chiles, tells me. "One being the former mayor of Detroit Kwame Kilpatrick and the other Paul Bergin a once prominent federal prosecutor and acclaimed criminal defense lawyer whom both unfortunately found themselves behind bars. They both realized how influential Don Diva magazine was in the jails as well as in their communities and asked us to feature theirs plights in our magazine."
Since it's inception Don Diva has been about something bigger. They went global and 24/7 with their website launch a few years ago. For a quarterly magazine that was a big gamble and a gamble that has paid off with tons of traffic and continued interest in the site and back issues of the magazine. Writing for Don Diva while I served my time was an honor for me also. When I stepped on any compound on the East Coast guys on the pound knew who I was due to my affiliation and writing for the magazine. But from the inside I saw the reality of the world in which we live. A world that is chronicled in all it's unfairness in Don Diva's pages. Attempting to give the oppressed a voice and those buried in the belly of the beast a forum.
Related
Popular in the Community