It takes more than just an apple a day to keep the doctor away. It takes a balanced and hearty breakfast packed with protein, greens and fresh fruit to jumpstart your day on the right foot. As the New Year kicks off -- along with all your resolutions -- there's no better time to get inspired by new breakfast ideas you can make ahead for those busy mornings, or prepare daily when time is on your side.
In partnership with Tropicana, we've rounded up savory breakfast ideas approved by health-conscious food bloggers to satisfy all morning routines and keep you fueled to conquer the day. From almond-butter oats to zucchini bread these go-to breakfast staples aren't just tasty, they're easy to master, too.
Make-Ahead Breakfast Recipes
1. Berry Parfait Yogurt Popsicles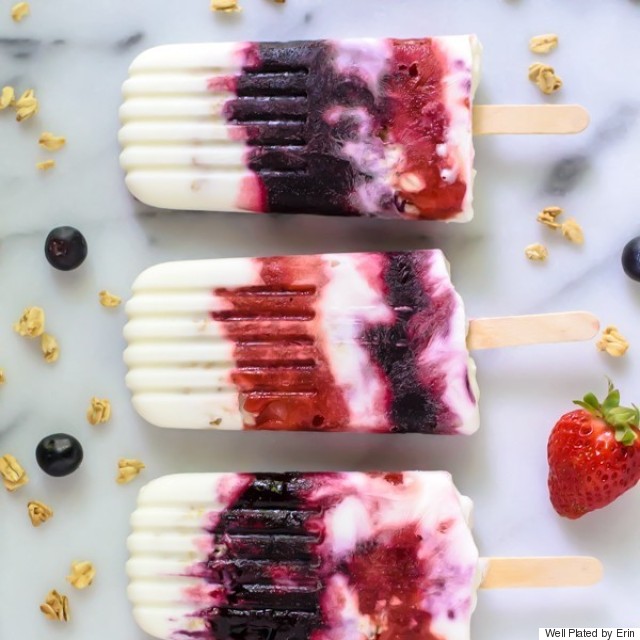 "This recipe is one of my favorite ways to get a taste of summer year-round. When fresh berries are in season, I use those, but any type of frozen fruit you enjoy works beautifully. Plus, I love any excuse to eat dessert for breakfast!" -- Erin Clarke, Founder of Well Plated by Erin
Get the recipe for these on-the-go, delightful berry parfait yogurt popsicles, and mix up your usual routine with a sweet treat.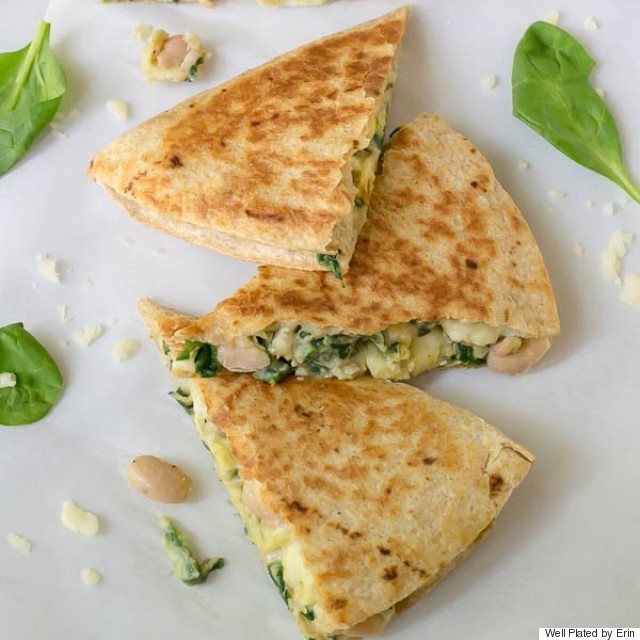 "I love these freezer breakfast quesadillas. You can make and freeze them ahead, then all you have to do in the morning is microwave them and take them to go. They're endlessly versatile and will keep you full until lunch; and as someone who gets 'hangry,' that is a quality I certainly appreciate in my breakfast!" -- Erin Clarke
Get the versatile and cheesy make-ahead breakfast quesadilla recipe, ideal for a packed morning schedule.
3. Maca, Almond Butter And Cacao Overnight Oats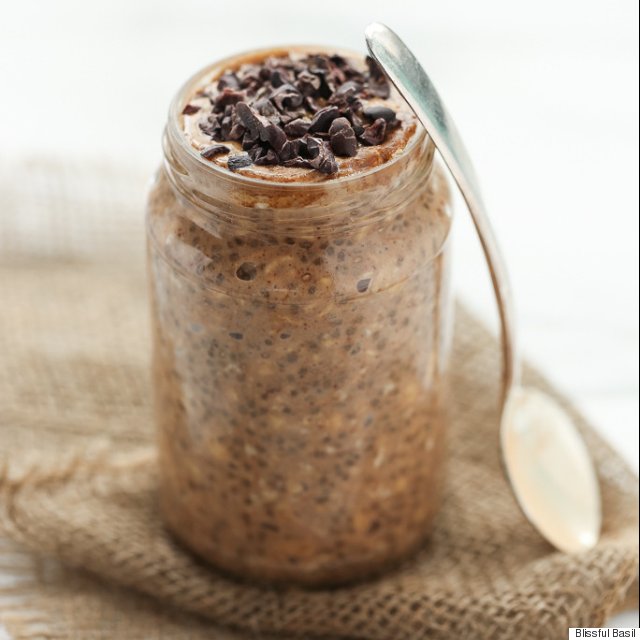 "I love this recipe because it can be prepared the night before and then quickly scooped into jars and topped before heading out the door." -- Ashley Melillo, Founder of Blissful Basil
Get the natural and energizing recipe for maca, almond butter and cacao overnight oats, perfect for those early morning wake-up calls.
4. Coconut Chia Seed Pudding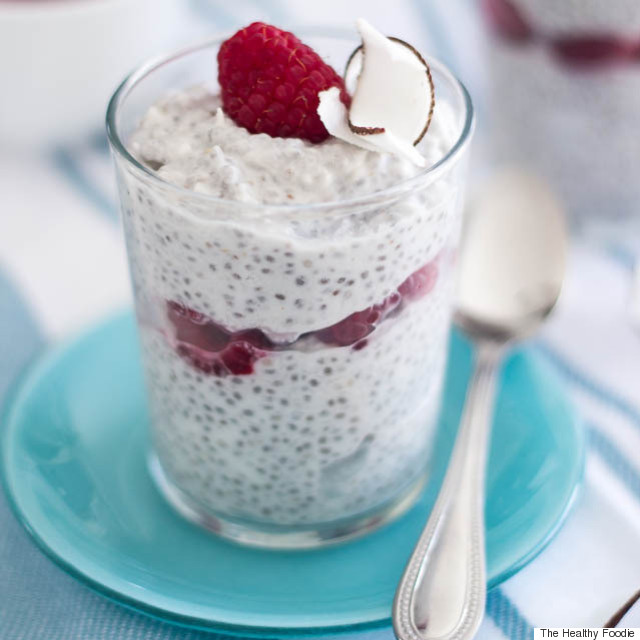 "Putting together a delicious and healthy breakfast has never been so easy: Simply throw all your ingredients in a jar, give them a good stir and then wait for the magic to happen! After just a short trip to the fridge, you get a lusciously thick and creamy pudding that's ready to be enjoyed." -- Sonia, Founder of The Healthy Foodie
Get the quick and child-approved coconut chia seed pudding recipe -- guaranteed to simplify your morning hustle.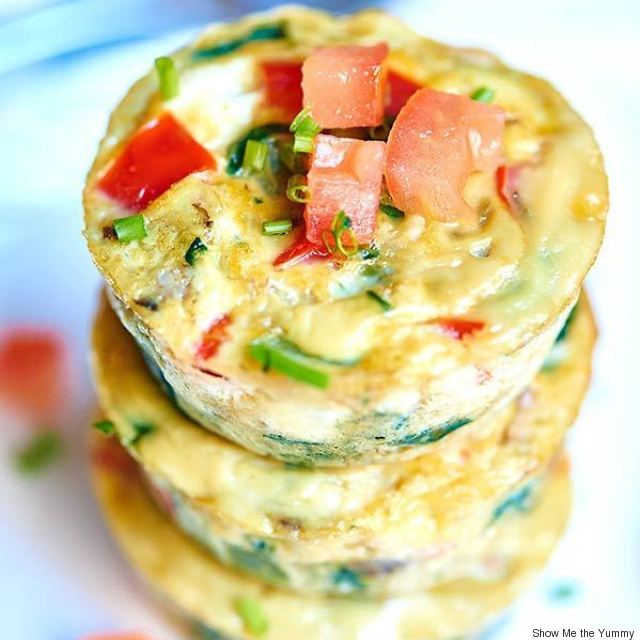 "I love making these [on] Sunday nights, so I can enjoy a quick, healthy, veggie- and protein-filled breakfast all week long!" -- Jennifer, Founder of Show Me the Yummy
Get the tender and tasty egg muffin cup recipe, best served with whole-grain toast, your morning brew or a side of Greek yogurt.
Make-On-The-Spot Breakfast Recipes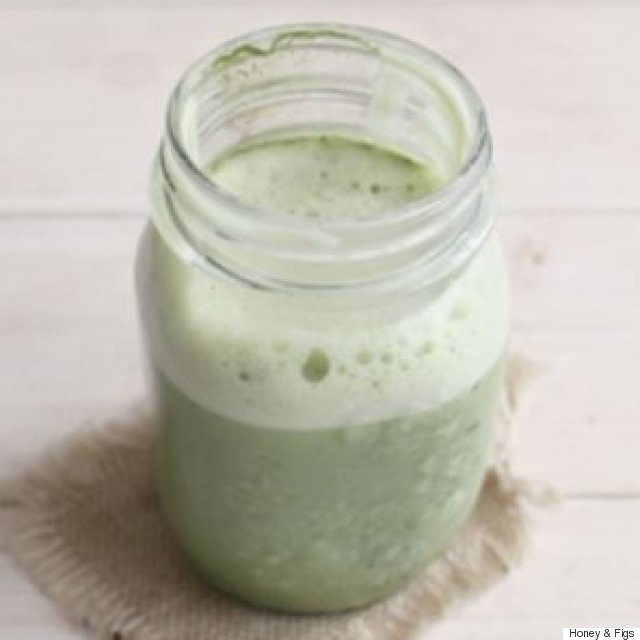 "I love waking up to my morning iced matcha latte. It feels like I'm having something sinful and luxurious from a fancy café when it's actually a really healthy, energizing and refreshing treat I can easily make at home." -- Consuelo Morcillo, Founder of Honey & Figs
Get this delicious and creamy iced matcha latte recipe to rise and shine with a healthy caffeine boost.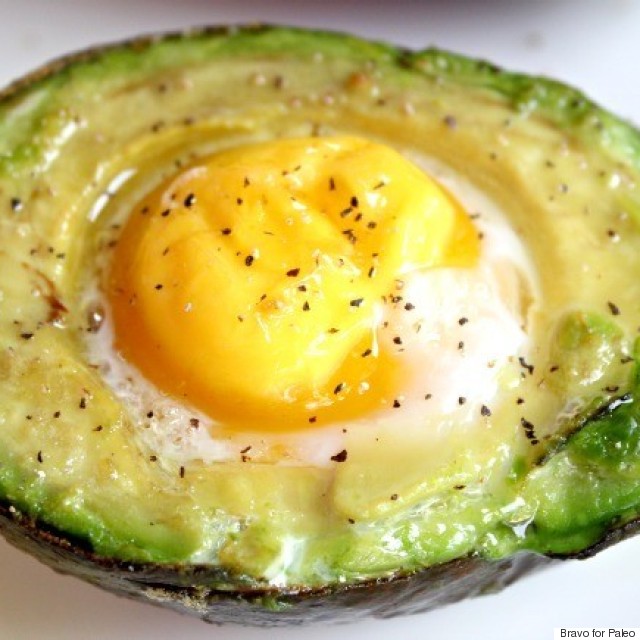 "I make this recipe once a week, when I want a yummy breakfast but I'm also looking for something super simple! It's just another way to eat two of my favorite foods -- eggs and avocados!" -- Monica Bravo, Founder of Bravo for Paleo
Get this mouthwateringly runny avocado baked egg recipe -- bound to become a breakfast staple in your household.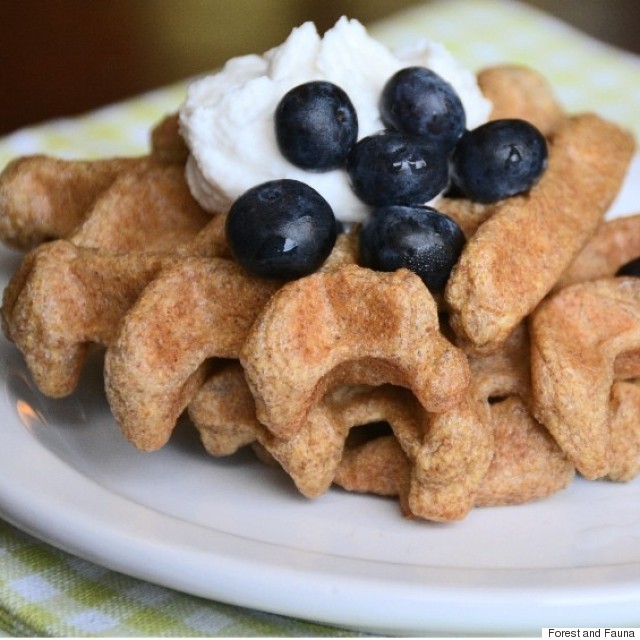 "I love how inexpensive and easy these waffles are to make on a busy morning. They offer up a nice amount of protein, good healthy fats, and are low in carbs. They are also grain-free, but you'd never guess that when you try them!" -- Andrea Wyckoff, Founder of Forest and Fauna
Get the light and buttery flax waffles recipe, and top them off with blueberries and coconut whip cream for an extra-decadent touch.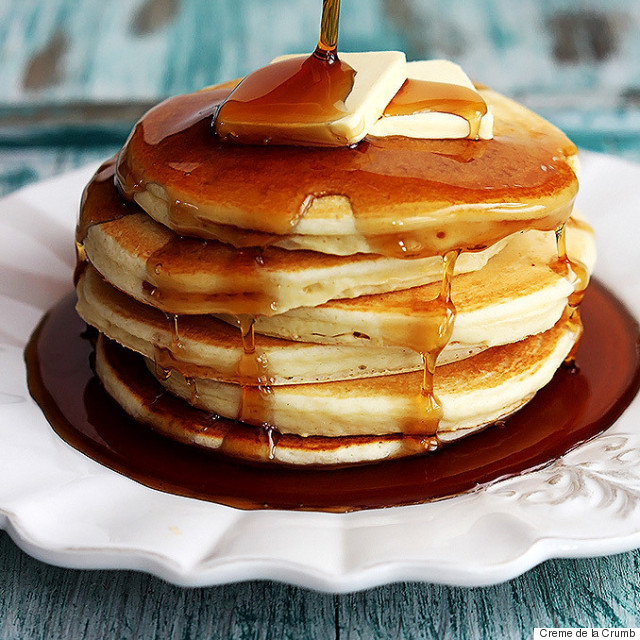 "I love that they are so versatile -- adding cinnamon or topping them with seasonal fruit makes it feel like a whole new dish!" -- Tiffany Edwards, Founder of Creme de la Crumb
Get the smooth and fluffy Greek yogurt pancakes recipe, and consider adding diced berries to the batter for a fruit-filled spin.
10. Strawberry Lemon Protein Chia Seed Muffins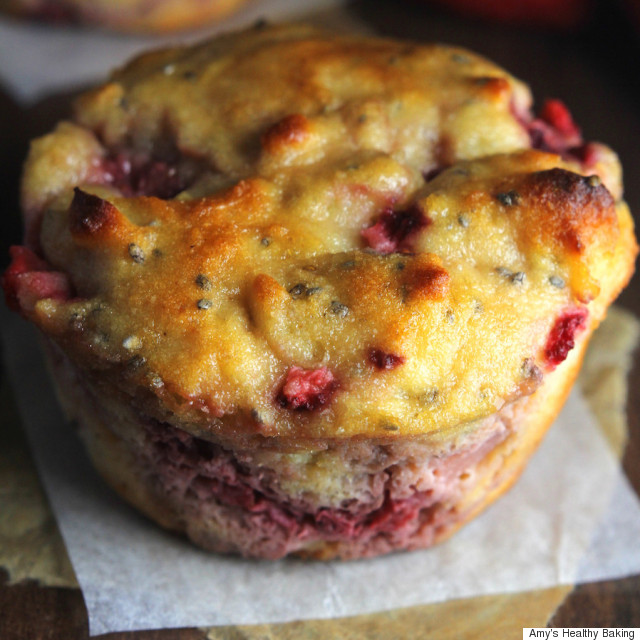 "I love how these muffins are full of fresh, juicy strawberries and sunshiny lemon flavor. Even better, they have the same tender texture as cupcakes, so I feel like I'm sneaking in an extra sweet treat to start my day!" -- Amy Atherton, Founder of Amy's Healthy Baking
Get the recipe for these moist and juicy, superfood-studded strawberry lemon muffins -- sure to pack a protein punch.
11. Kale, Feta, And Egg Toast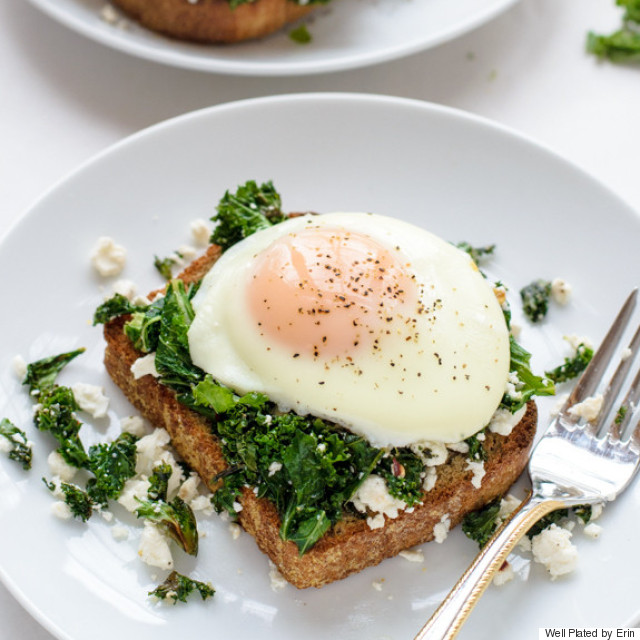 "No matter how busy a day I am having, this recipe reminds me that with only a few minutes of active effort, I can still feed myself a flavorful, well-balanced meal. The feta makes the greens creamy, red pepper flakes add kick, and the runny egg makes the recipe satisfying and perfect for a hearty breakfast." -- Erin Clarke
Get the creamy and greens-packed kale, feta and egg toast recipe, and be satisfied until lunch.
12. Pineapple Kale Smoothie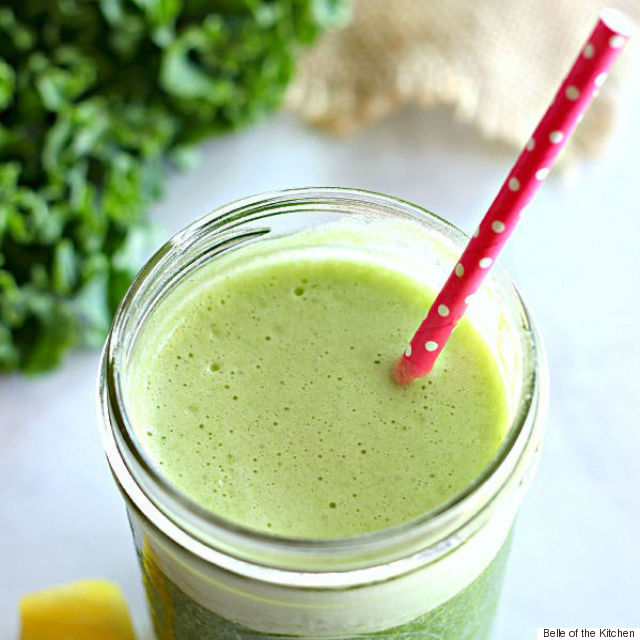 "I like to blend this smoothie twice a week, especially on Mondays if I did some overindulging during the weekend. It just takes a couple minutes to make and the best part is that my kids love it, too! They ask for it by name most mornings." -- Ashlyn, Founder of Belle of the Kitchen
Get the recipe for this tropical pineapple kale smoothie for a refreshing start to your morning.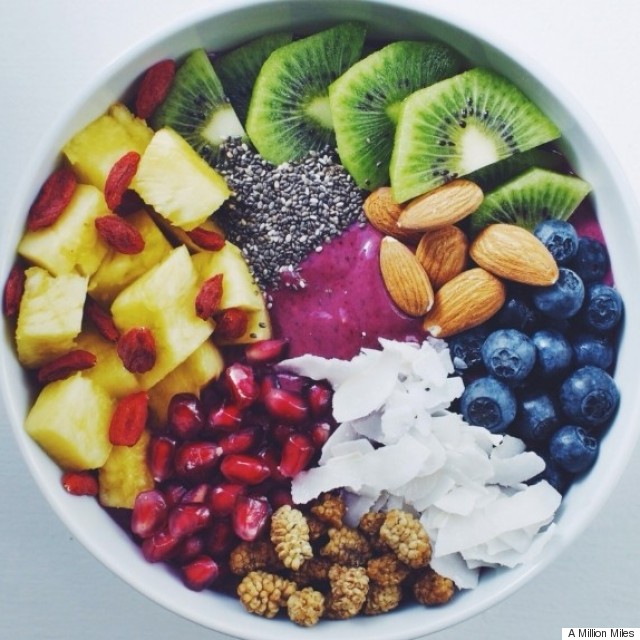 "Açai bowls are one of my favourite things to make for breakfast. Not only are they beyond delicious, but they are also super easy to make and so versatile! You can easily adjust both the açai smoothie recipe and the toppings to what you have available and to whatever fruits and berries are in season. I love to top my açai bowls with fresh fruit, superfoods like chia seeds or hemp seeds, and homemade granola for a little added crunch and bite." -- Signe, Founder of A Million Miles
Get the recipe for this colorful and crunchy açai smoothie bowl, and satisfy your sweet-tooth cravings.
14. Crustless Egg-White Quiche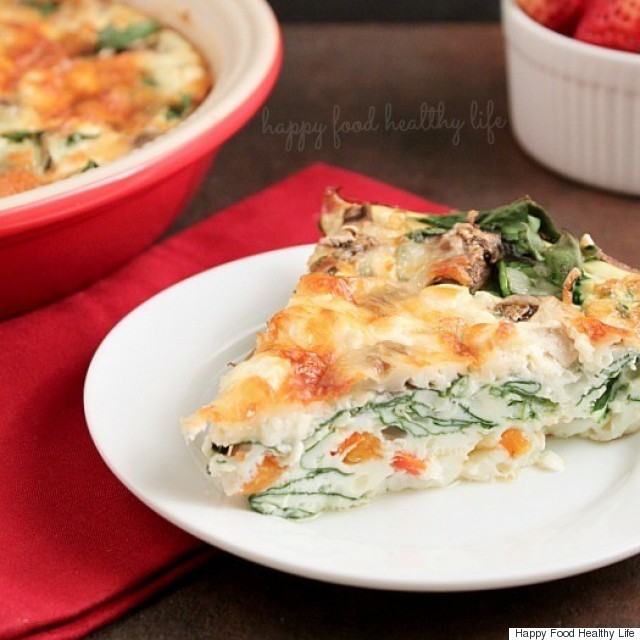 "If you can slice veggies, pour egg whites and sprinkle cheese, this is a total no-fail recipe that's perfect any time of the day. Morning, noon or night, it's always delicious and full of flavor." -- Holly Waterfall, Founder of Happy Food Healthy Life
Get the flavorful, veggie-filled recipe for this crustless egg-white quiche and complete the masterpiece with fresh salsa and a cup of fruit.
15. Dark Chocolate Zucchini Bread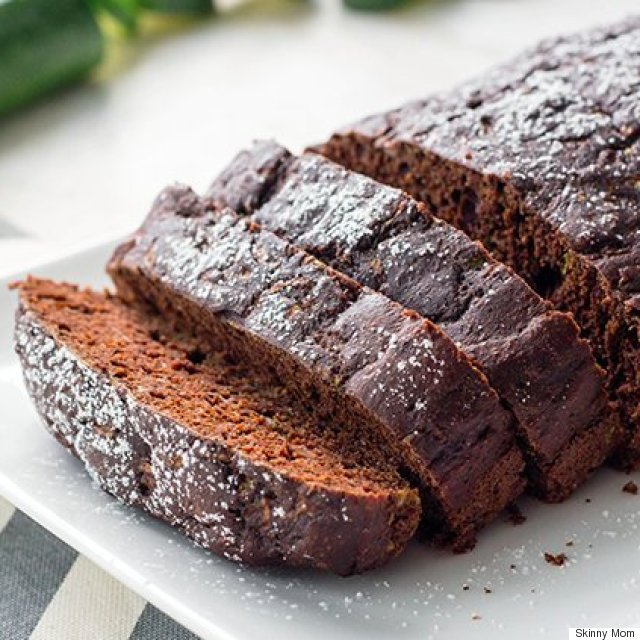 "I love this bread! It's super simple to make and takes no time to put together. I love that I can eat this knowing that it's healthy. It's a great bread that my son eats with me in the morning and never questions what's in it." -- Brooke Griffin, Founder of Skinny Mom
Get the yummy and decadent recipe for dark chocolate zucchini bread, and enjoy leftovers through the week.
Tropicana wants to help you start the day with an extra boost. Complete a healthy, balanced breakfast with a tall glass of pure squeezed Vitamin C.