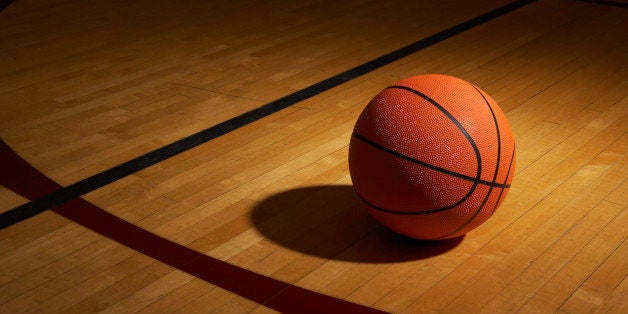 You don't have to be a basketball fan to appreciate the narrative from the NBA finals last Sunday. Lebron James, an Ohio native, made good on his promise to bring a championship home to city that he spurned in 2010, ending a 50+ year "curse" for Cleveland sports. It's a storyline plucked right out of a Hollywood movie.
But Lebron's journey since the infamous "Decision" also serves as a valuable illustration of the crossroads that we all will find ourselves standing at during our lifetime.
Do we hold ourselves back to satisfy everyone else's expectations? Or do we step out of our comfort zone, act boldly, and passionately pursue our goals?
While it's easy to feel warm and fuzzy watching the city of Cleveland celebrate a championship, it doesn't change the fact that only 6 years earlier its residents were burning Lebron's jersey in the street. He was called "selfish", a "traitor" and a "sellout" after taking his talents to South Beach to play for the Miami Heat. It was an enormously controversial decision that many used to paint Lebron as a villain.
Yet, it's not difficult to understand why he had to leave. In seven years with the Cavs organization, he was never surrounded with a good support system. He never played with an all-star level teammate and his coaches were terrible. Making matters worse, the ownership never seemed equipped to remedy the situation. Year after year, Lebron was asked to carry the entire organization on his back with very little help. He was giving as much as he could at the time but eventually came to the difficult realization that being a champion required surrounding himself with proven winners.
Thus, the infamous "Decision" was made.
He left his hometown team to sign with the Miami Heat. There, he played beside two all-star caliber teammates, including a man who had already won a world title in Dwayne Wade. The organization was led by Pat Riley, who had won multiple NBA titles and created a culture of excellence everywhere he went. Working in that environment made Lebron James a better player and leader. He won two championships and reached the finals in four consecutive years.
The team he left behind? They continued to underperform, winning an average of 24 games a year after he left, missing the playoffs every season.

So what does all of this have to do with your personal development? Here are three key takeaways:
In order to perform at the highest level in life, you have to be honest about the people that you are surrounding yourself with. Do they share your vision? Are they positive, energetic people who want you to be your best self? Or are you surrounded by needy, negative people who drag you down? As Jim Rohn says, "You are the average of the 5 people that you spend the most time with." If you find yourself holding back and playing small to meet the expectations of your tribe, it's time to find a new tribe.
Be prepared for a backlash. Whenever you make a bold decision to strike out on your own and pursue your mission, you will be judged by people who think they know what's best for you. The people who make the most hurtful comments could very well be your family and closest friends. You can't control their response. All you control is whether you are taking grounded action steps each day towards your goals. Wish the haters well, send them blessings, and just recognize they are walking a different path than you are. You and you alone are responsible for your happiness and achieving your greatness. Own it unapologetically.
Goodbye doesn't have to be forever. You could argue that watching their star player walk away and win two championships elsewhere made the Cavs hungrier to raise the bar. When Lebron came back, they didn't make the same mistakes. In fact, they made bold moves. They traded away a #1 draft pick to acquire a veteran star in Kevin Love. They fired a winning coach who wasn't a good fit in favor of a leader who could better inspire the team. Lebron came back when the organization's ambition matched his. The team came together and won a title.
And so it is in your life. Your commitment to being your best will eventually inspire the people that you had to leave behind. You are showing them the excellence that they can achieve when they take massive action in their own life.
What does your team look like? Are they elevating you and inspiring you to be your best? Are you supported as you work towards your vision? Do you have the right coach to guide you along the path towards the highest level of fulfillment? If not, it might be time to make a "decision" of you own.
I am most living my purpose when I am helping people like you live their purpose. Is there an area of your life where you feel stuck? Go to www.creativesoulcoaching.net to claim a FREE, 25-minute, laser coaching session now. While you are there, sign up to get free self-development training delivered to your inbox every Sunday.