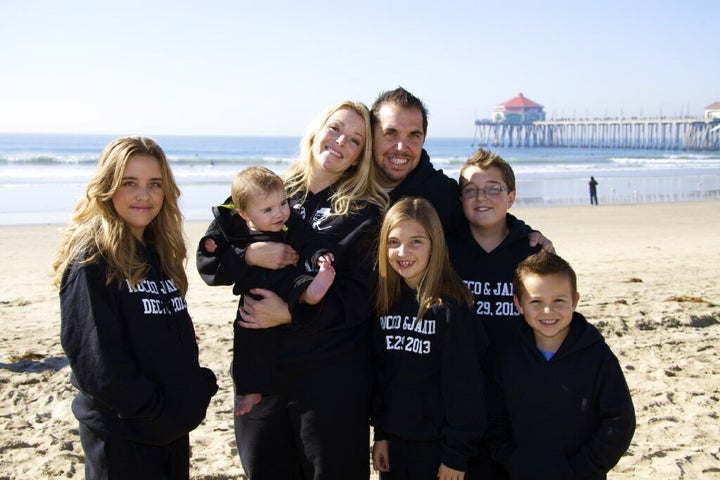 As part of our Blended Family Friday series, each week we spotlight stepfamilies to learn how they've worked to bring their kids together. Our hope is that by telling their stories, we'll bring you closer to blended family bliss in your own life! Want to share your story? Email us at divorce@huffingtonpost.com.
Weddings tend to be a little different when you're marrying again after divorce. Take Rocco DeLeo's wedding to his wife Jamie. The couple's ceremony in Huntington Beach, California two years ago was a sweet, low-key affair with all five of their kids included. There was also some sweet swag involved.
"We figured we couldn't squeeze a wedding dress and tuxedo rentals into the same budget as trips to Chuck E. Cheese's and Christmas for seven, so we had custom hoodies made up and had the wedding of our dreams," DeLeo told HuffPost recently.
Below, the dad of five shares more of his family's sweet story.
Hi Rocco! Please introduce us to your family.
We have so many people in our family that I usually have to stop and think when asked that question! My wife Jamie and I have five children: Cheyenne (19), Rocco Jr. (12), Angelina (10), Bradley (7) and Halle (2). The three oldest are mine and Bradley is my wife's son. Halle is ours together. We are a "hers, mine, and ours" family.
How did you and Jamie meet?
We met on March 18, 2012 at Jamie's nephew's birthday party. My kids went to daycare with him. She hit on me at the Batman bouncy house -- just kidding. I saw her and was in love immediately.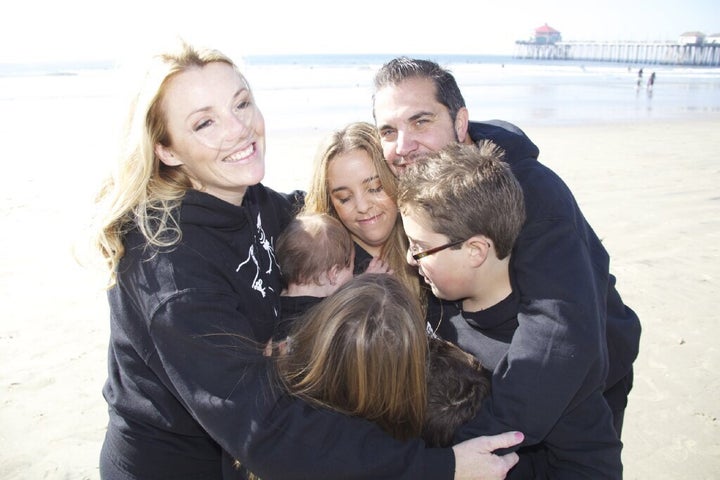 What are some of the biggest challenges of blended family life?
With smaller kids and all the typical activities, we are always running from one thing to the next. Bradley's dad lives 50 miles away in Southern California traffic. A Saturday soccer game, which for most people is a couple of hours and pizza, is an all-day event for us. Jamie has stepped in amazingly with my kids. From boxing, to Girl Scouts, dance, shopping, school actives and doctor's appointments, she is non-stop.
We try to go together as a family as much as possible. Since we are apart many weekends, the time together has to be savored. We spend a lot of early mornings on the patio with coffee. We have even started recording a podcast called Our Perfect Mess which is a funny discussion of antics and lessons we've learned. From the "sex talk," to how to handle "you're not my real mom," we tell all. This has helped us recognize we are in the "trenches" together and have a story to tell.
What's the best thing about being part of a blended family?
Having a second chance at happiness. As a single father with full custody of my kids, I wondered if I'd ever be happy again and find someone to share the joy of raising kids. I identified as a father so strongly, I couldn't imagine that any woman I dated without kids would hang around too long. Luckily, I never had to find out. Jamie always wanted a big family. When she divorced with only one child, prospects for a large family had been looking grim.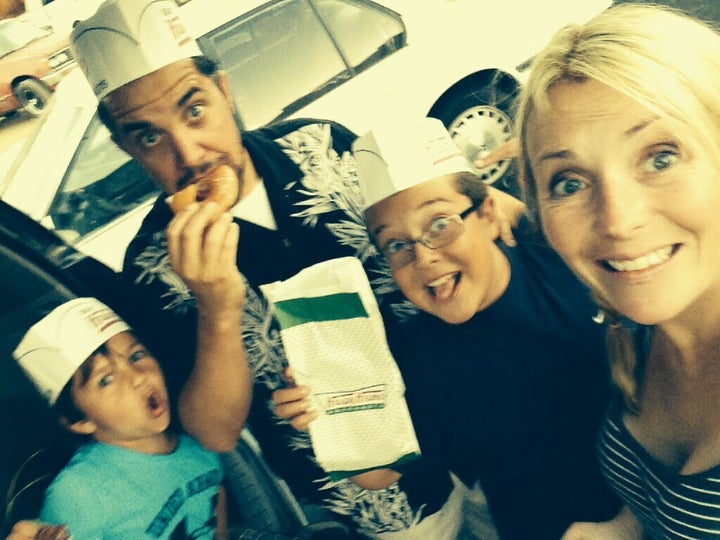 What makes you proudest of your family?
Our family has been through many challenges. The fact that we have the resilience to go through all we have gone through and come out with a smile is a testament to what we believe is our destiny. That's the same destiny I understood when Jamie broke up with me five times when we were dating. I see this resilience in Jamie as she toils hour after hour on homework and housework and asks only for an occasional massage from Massage Envy. I am proud that I was able to land such a beautiful woman who was able to open my battered heart to love again.
What advice do you have for other blended families who feel like a peaceful family dynamic is out of reach?
Everything starts at the top. It all starts with the mom and dad. Staying quiet or "keeping the peace" only leads to resentment and anger. The ability to dialogue with or without a counselor is so powerful. For us, as Christians, there is no way we could do this without looking to God for guidance. In fact, I have learned that we must first look to Christ as a guiding light and see our partner through Jesus first. But other things such as a regular date night and a lot of sex helps, too!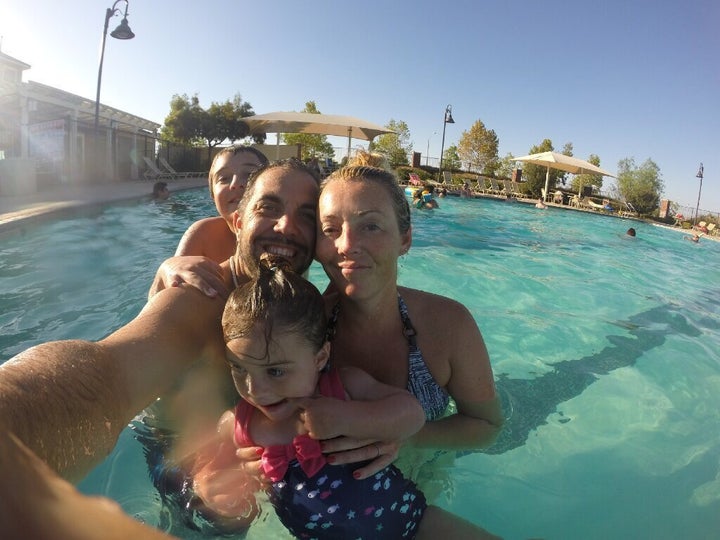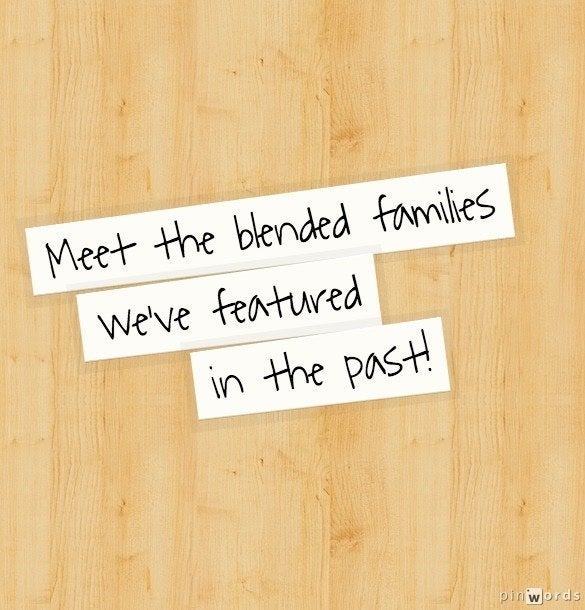 Blended Family Friday
Related